Exercise mat – which one to choose?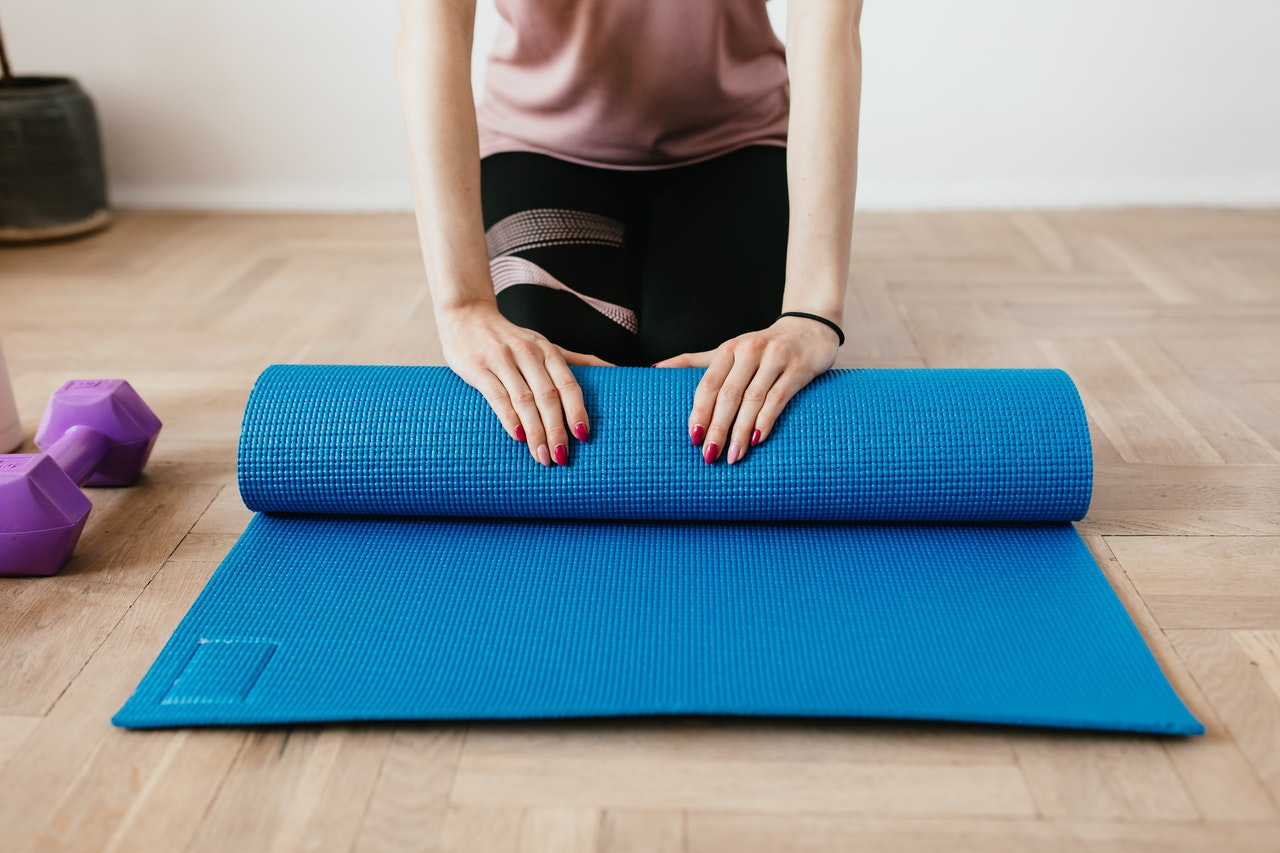 You need about 4 min. to read this post
Fitness, yoga or simply stretching during a break in the home office; in all these situations, the exercise mat plays a key role. It's worth it if it's of good quality and serves us well for a long time. How to choose it? We suggest.
Types of mats available on the market
On the surface, it seems that such a simple object cannot be particularly different from the products offered in the same segment. In fact, there are differences in both the construction and purpose of the mats
Yoga mat
When choosing a mat for practicing yoga, you can afford to be quite free. Most often, such items are lightweight and relatively thin. The thickness is usually only 2.5 to 3.5 mm. What conditions should a yoga mat meet? First of all, it must have anti-slip properties. The small thickness of such mats makes them a bad choice for gymnastics, strength training and anywhere where there is a good chance of getting bumped.
Tatami
Mats whose characteristics are related to eastern martial arts. They are most often made of plastics. They absolutely must be very durable
Protective mat
This item is designed to stabilize various gymnastic equipment (e.g. steppers or atlases). In addition, it protects the floor from scratches and damage. In addition, the noises generated by the equipment are dampened, which increases the comfort of use
Gym mats
Acrobatic, corrective or rehabilitation exercises should be performed with the use of such mats. What makes them different? Size and thickness are the two decisive parameters. They are supposed to protect the exercising person from impacts and significantly minimize the risk of serious injury. However, they are not conducive to maintaining balance. For this reason, it is preferred to use them for exercises in a lying or sitting position
Workout mat
Quite versatile mats that provide basic protection against injuries and abrasions and promote balance. They are suitable for practicing most fitness, aerobics, pilates and other workouts. Such a mat also improves the comfort of exercise by insulating from the cold floor.
What material should an exercise mat be made of?
The raw material from which the mat is made affects the comfort of the exercises. In addition, it makes the life of the item shorter or longer
Basic materials for mats
PVC – the material primarily for the production of cheap and thin mats. It is easy to roll, but has poor cushioning and is therefore more suitable for yoga than for exercise.
NBR – a synthetic rubber with high elasticity and good cushioning. The mats are thick (1 – 2 cm) and deform well under body weight, quickly returning to their original level. They are not susceptible to moisture and can be easily cleaned
EVA foam – highly flexible and resistant to mechanical damage; it is also not afraid of moisture.
TPE – a combination of rubber of different hardness, which provides good cushioning and durability; we often meet them in clubs, where their lack of susceptibility to damage is used.
Dimensions, aesthetics, ecology, prices
The most popular length of the mat is from 180 to 200 cm. It is assumed that the determinant is the height of the exercising person. The taller he is, the longer the exercise mat should be. It is good when it is flexible and can be easily rolled up, which will help us during transportation. It is best if it has a practical transport handle.
Appearance of the mat
Fortunately, the look of the mat is a secondary and individual matter. Everyone can choose the color that suits them best
Ecology
The vast majority of mats (up to 95%) are offered as products made of synthetic materials. Considering the fact that we usually buy poor quality, cheap mats, we should consider choosing a model that will serve us for a long time
Prices
How much does an exercise mat actually cost? Of course, the price range is large. It ranges from 30 to 900 PLN.
Photo Karolina Grabowska/Pexels