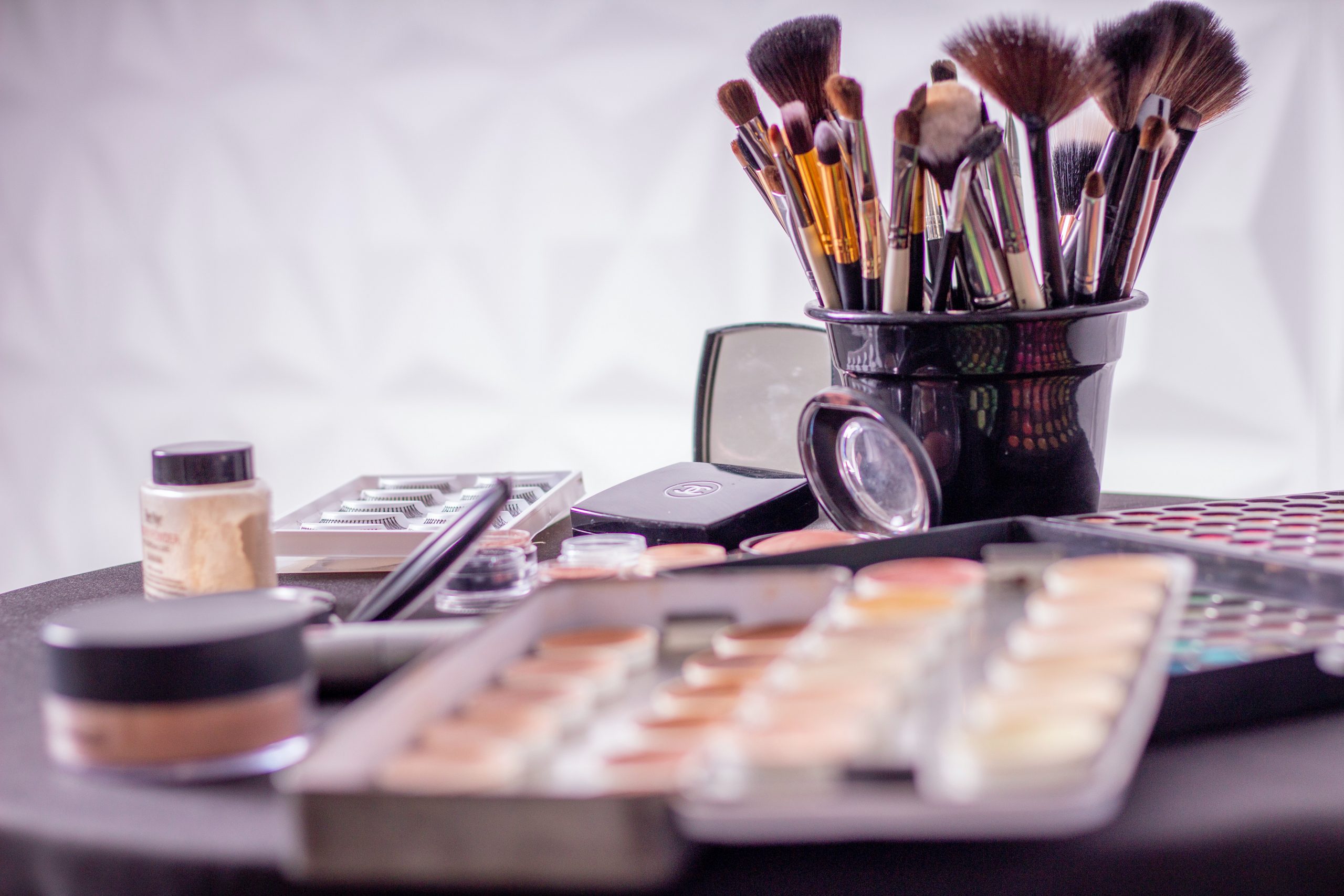 You need about 3 min. to read this post
You don't have to be a makeup artist to look perfect. Learn the makeup tricks that will perfectly enhance your beauty!
Under-eye concealer
It's easy to apply concealer under your eyes to brighten and add depth to your look. A little bit of concealer applied below the lower eyelid will definitely make you look younger. Most importantly, it covers dark circles under your eyes and fills in wrinkles. You can apply it with your fingertips, lightly patting it into the skin or with a small, flat brush. Your concealer must be lighter than your foundation. Choose a product with shimmering flecks to brighten your skin.
Apply lighter shadow in the inner corner of the eye
The lighter shadow can be mixed with beige shadow to make a smooth transition to increasingly darker shades in the outer corners. This eye makeup looks beautiful in the evening, when we use dark and slightly iridescent shadows. Blending a few shades on the eyelid allows to bring out the depth of gaze and optically enlarge the eyes.
Massaging lips with a toothbrush before applying lipstick
Not many people remember to scrub their lips, so it's a good idea to massage them with a slightly dampened, clean toothbrush before applying lipstick. This will remove old skin, and your lips will have better blood flow and be smoother. To make sure your lipstick or gloss stays on better, make sure your skin is dry and apply a small amount of foundation
Super curly lashes
Before curling your lashes with an eyelash curler, be sure to heat it up with a warm stream of air from a hair dryer. This will give your lashes a stronger lift.
Beautifully shaped eyebrows
Eyebrows are the crown of our face, so they should be nicely combed, for example with an eyelash brush from unused mascara. When the cosmetic runs out, wash the brush under running water and let it dry. It will perfectly arrange your eyebrows and will be helpful when you want to adjust them. You can also use a special wax and eye shadow to shape them – they are softer than a pencil.
Blush Mixed with Lipstick
Aesthetically emphasized lips will make your make-up look phenomenal. You can get a very interesting effect if you use a slightly shimmering blush of the same shade as your lipstick in the center of your lips. Make it lighter for a three-dimensional effect and to give your lips a nice shape
Here are the beauty trends for this fall!
Patting on foundation
Many professional makeup artists recommend patting your foundation into place. This will help it last much longer on your face. You can also warm the product slightly in your hands so it blends better with your complexion and penetrates deep into your skin.
Applying a neutral eye shadow to the entire eyelid
Eyeshadows can roll off unsightly. To avoid this effect, you can apply a neutral eye shadow or an eye shadow base on your entire eyelid. This way they will stay on your eyelid much longer without rolling
Brush your lashes with a brush
Always keep an eyelash brush in your makeup bag to perfectly brush your lashes and avoid clumps
Matching eyeshadows in a similar color range
You can't always match the perfect eye shadow color. If you mix different shadows, it's safer to choose from only cold or only warm colors. This way, your eye makeup will not look artificial and grotesque.
Main photo: Anderson Guerra/pexels.com