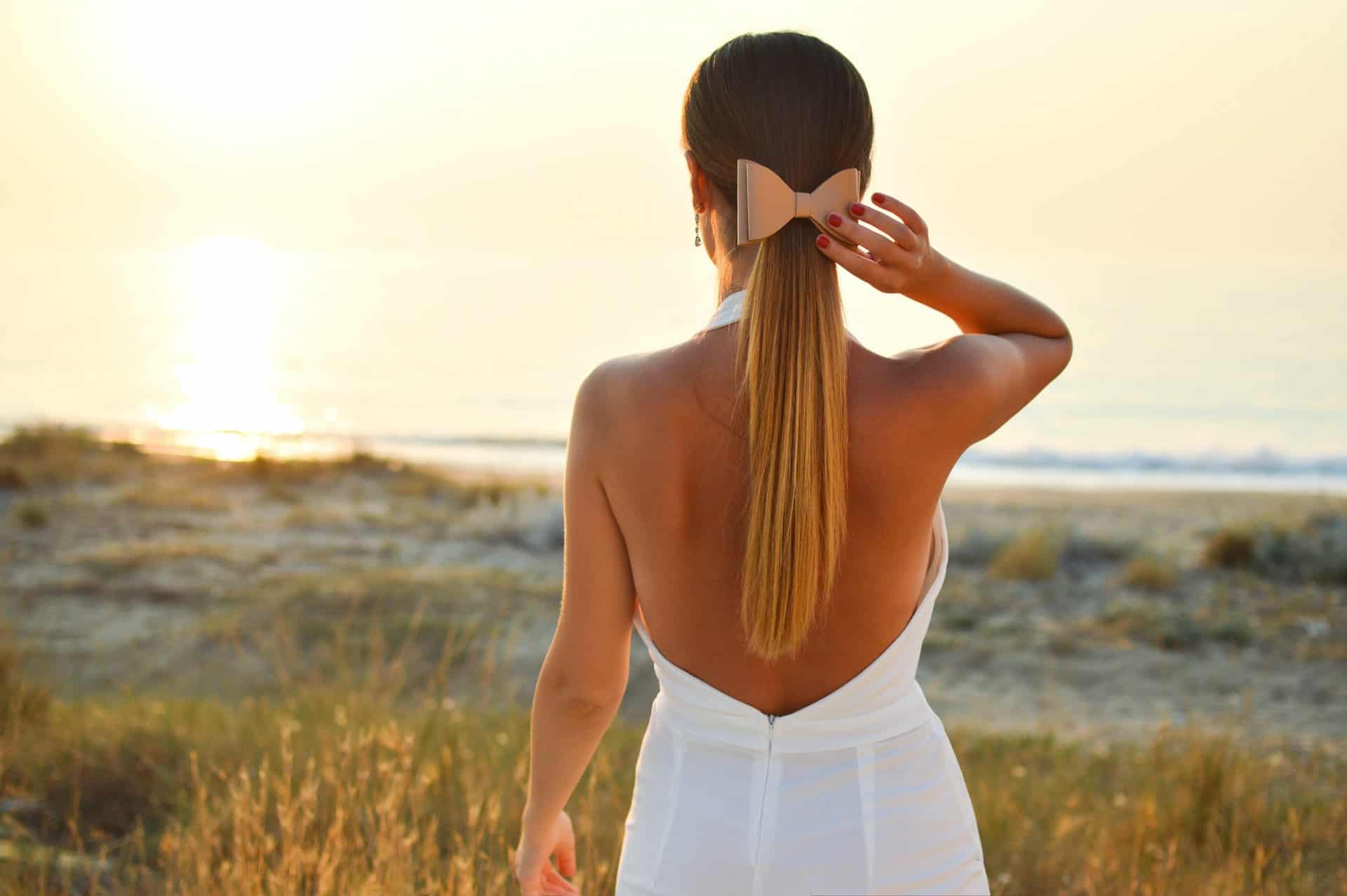 You need about 4 min. to read this post
Hair accessories come in all shapes, sizes and colors. Many of them are great for securing your hairstyle, others will tame your bangs and still others will decorate your hair wonderfully.
Butterflies
Butterflies are a great alternative to traditional hair bands. They allow you to keep longer hair at the top and sides. These accessories allow you to tame your hair when you want to wash your face or take a shower.
They come in different sizes, colors, and styles, so you're sure to find something you like. You can also buy tiny, cute hair clips. Some come with rhinestones and will make you a real princess. They are made of high quality materials so they will last you a long time.
Gather your hair into a ponytail and grab it with your hand, twist it and lift it up. Secure it with a butterfly hairpiece along the entire length of the twist.
Closer spaced models are good for thin hair. Miniature butterflies make it easier to separate strands. These accessories allow for a more casual look. These accessories are best suited for everyday activities like wearing jeans to the mall or out with friends. Are you going to wear your hair up? If so, try butterfly hairstyles.
Combs
A larger comb is perfect for longer, thicker hair. Handmade models are stunning in design and durability, but they tend to be expensive
These accessories are easy to use as long as you know how to use them properly. Remember to insert them backwards and from the bottom. When you invert the comb, it will block unruly strands. Make sure that when you turn it over and insert the accessory into your hair, its teeth are pointing towards the front of your head. If you have any doubts, get help from your hairdresser.
Tip: It's easy to get a more romantic look by moving the comb slightly forward and leaving more strands around your face.
Combs are great for styling medium to long hair. They work well if you want to style your hair elegantly
Scarves and Head Scarves
Head scarves and shawls are made of different materials. They differ in width, length, color…. They are great for travel and parties. Just remember not to tie them too tightly. They are suitable for hair of any length. You can even use them to hide long strands of hair. Simply tuck them underneath.
These accessories, whether they are knitted or silk, bright or dark coloured, thin, thick or extra long, always create a hippie and boho look. You can also wear them while cleaning or working in the garden
Hair pins
They are made of thin metal. They come in different colors and sizes. Manufacturers offer both simple and richly decorated pins. If you want to create a stylish chignon, these accessories will definitely come in handy. A little hairspray will also secure the hairstyle if you use hair pins
Sun Styling Combs
The sun comb combines the features of combs and hair elastics. They are available in a wide variety of colors so that you can easily match them with your hairstyle. Gather your hair back, place the comb on your head, and secure it in the back
Pins
Add-ons are used to gather and secure hair. They work well for styling and cutting. Use bobby pins if you want to pull back your bangs. Very popular are bobby pins with bows for a romantic look. These hair accessories are suitable for all hair lengths. You may decide to use them every day. If you like classic hairstyles, subtle bobby pins are sure to appeal to you.
Clip-ons
Small metal clips are available in a variety of colors. They make a distinctive snap when you close them. You can do it with one hand! They are a great way to secure hair that would otherwise fall out of your ponytail. They are ideal for intensive training.
Erasers
The quickest, easiest and cheapest way to get rid of hair that falls into your eyes. If you want to make a perfect ponytail or braid, an elastic band will definitely come in handy. Make sure that you do not tie your hair too tightly. You can hide the scrunchy by wrapping your hair around the base of the ponytail.
Photo by Ezekixl Akinnewu/Pexels