Sensory integration in a child – how to develop it?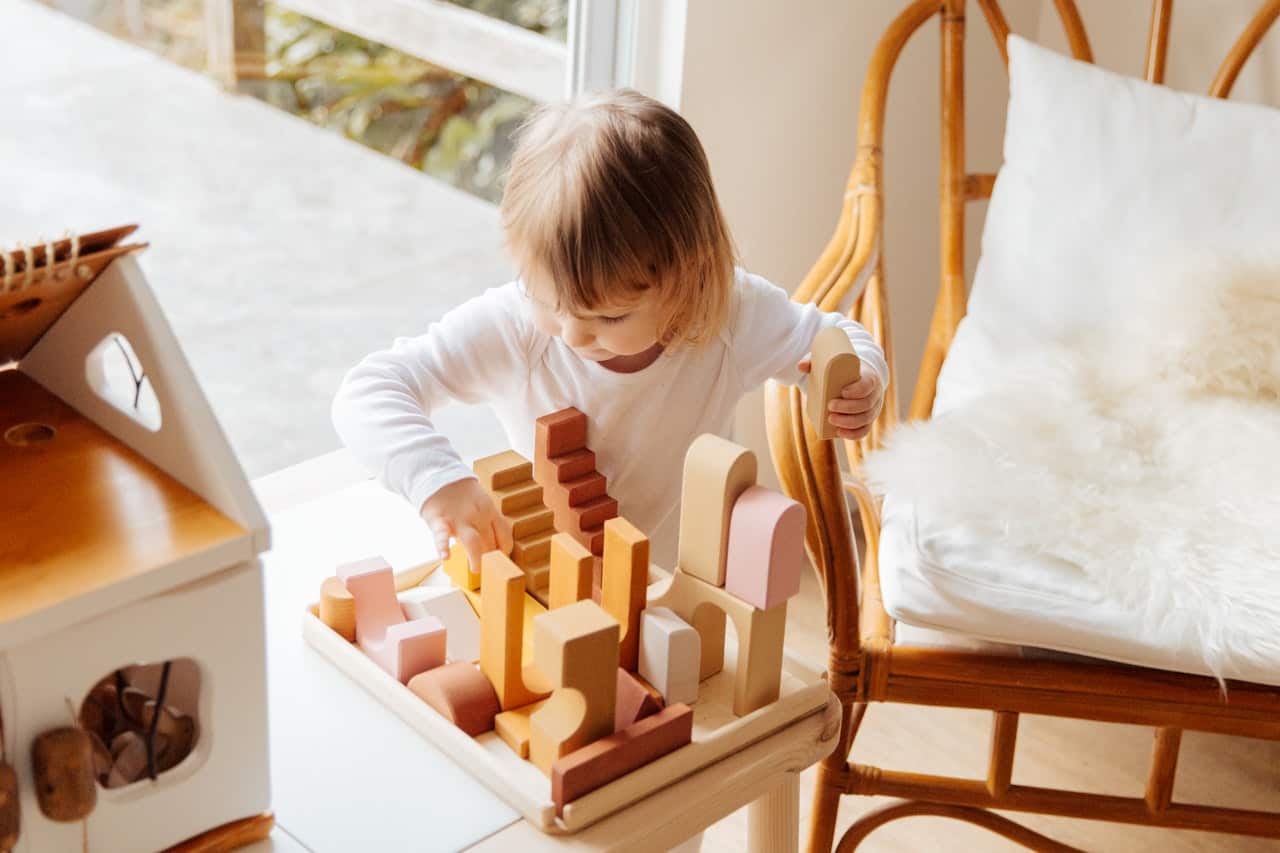 You need about 3 min. to read this post
A child's sensory development is very important for his or her functioning at different stages of life. So what should be done to ensure this? Here is a hint!
From the prenatal period a child receives an enormous amount of stimuli from the external environment. After birth he/she recognizes colors, shapes, sounds, various smells, which gradually learn to distinguish. All this requires great involvement and work of his senses, which are closely linked and interact with each other. It is in the brain that the reception, processing and integration of all these sensory stimuli take place, which in turn are translated into concrete actions. The process of sensory integration in the youngest children proceeds correctly if the child is able to correctly perceive and process information which reaches it from the outside and, based on this information, to show specific reactions. This is extremely important for their functioning, therefore it is crucial to support the sensory development of the toddler from an early age. By appropriately stimulating the nervous system of our child we are able to ensure proper integration of all its senses.
What can indicate a disorder in the development of sensory integration?
Disorders in the development of sensory integration can manifest in various ways. These include, for example, hypersensitivity to stimuli, problems with eye-hand coordination, excessive mobility, as well as problems with balance or concentration. Sometimes the child may cry excessively and avoid playing together or doing physical activities. In some cases, there are also problems with writing and reading. If you do notice these kinds of reactions in your child, you may need to consult a specialist and get professional sensory integration therapy, which is designed to support the development of the nervous system.
How to properly care for your child's sensory development?
Parents should support their child in learning and understanding the world around it from an early age. It is important to stimulate all of his senses, i.e. touch, sight, hearing, smell, but also movement. This can be done through joint play and everyday, even mundane, activities. Contact with different objects is very important in the development of a child's sense of touch. It is important that the toddler can learn as many shapes and textures as possible. A variety of sensory toys tailored to the little ones' needs can be useful at this stage. Wooden sensory blocks by Jelej™are a safe and natural toy, influencing the proper development of the child. They are made of wood and their surface is covered with vegetable linseed oil from organic farming, so they are safe and do not pose a health risk to your baby. Playing with sensory blocks is not only good for stimulating creativity and imagination in the youngest. While creating various structures, the child exercises dexterity, balance and logical thinking. Moreover, the wood texture and shape of the blocks have a great impact on the development of the sense of touch. In stimulating the senses in a child it is also important to have regular contact with different sounds, colors, smells and tastes, so that the little explorer can experience as many different stimuli as possible, which will have a positive effect on his nervous system.
Photo by Tatiana Syrikova/Pexels