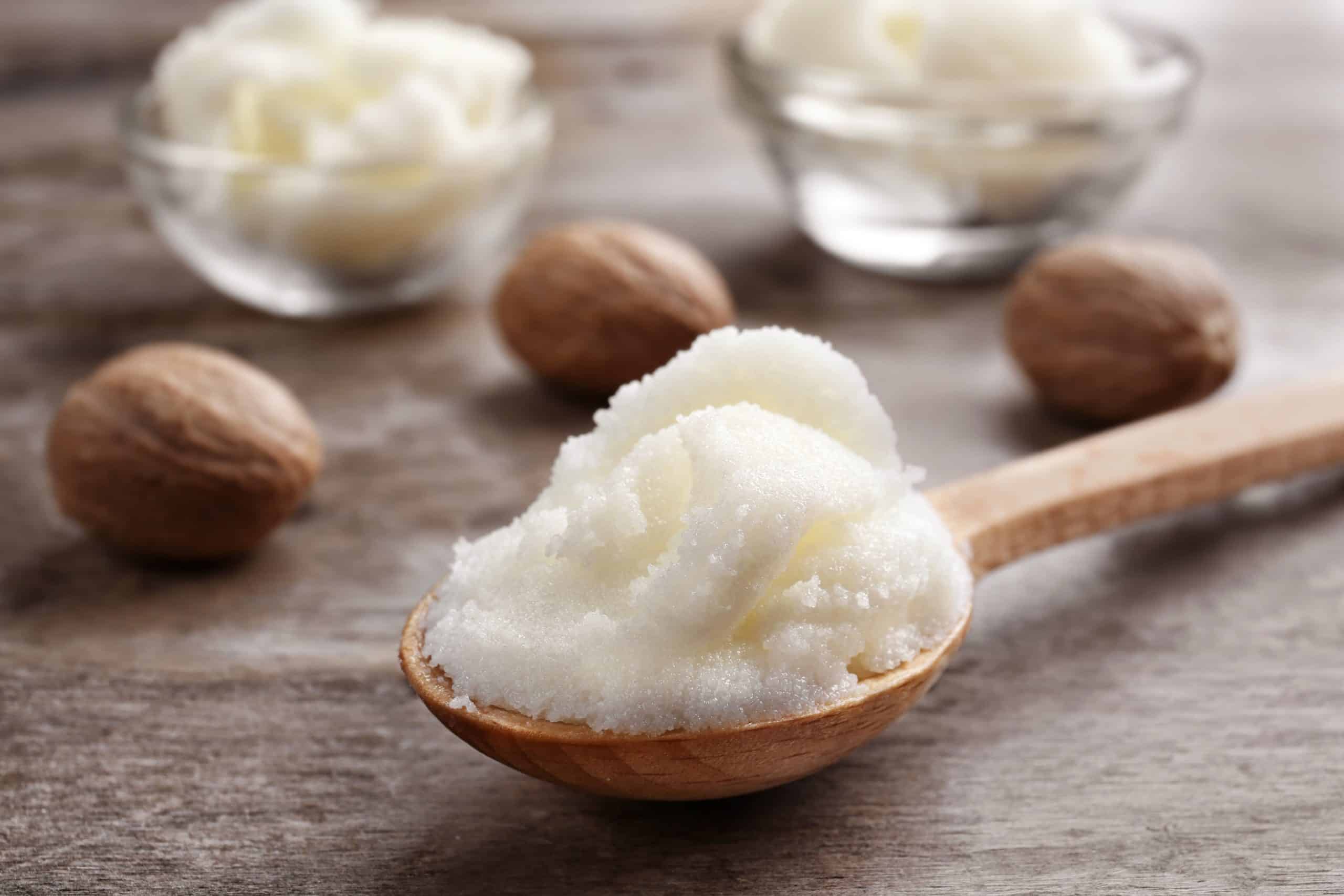 You need about 4 min. to read this post
Prevents skin dryness, protects from the sun, treats minor skin problems, reduces stretch marks – shea butter has many valuable properties
It is a perfect ingredient for people who love natural care. Protective, moisturizing and regenerating shea butter, used daily, will allow you to regain beauty and vitality of your skin and hair. Check what other uses it has!
Properties of shea butter
Shea butter comes from the African tree Butyrospermum parkii. It is this natural fat that can be found in many cosmetics. However, it is already a great skin care product in its own right. Shea butter is known for its moisturizing, nourishing, regenerating and softening properties. It is particularly rich in oleic acid and stearic acid. It also contains natural antioxidants (vitamins A and E), latex and phytosterols
Benefits of shea butter
Shea butter deeply moisturizes and nourishes the skin, but also the hair. It also has another benefit: it does not leave a greasy film when applied. Shea butter also protects against UV radiation, which is especially important in summer. It soothes skin irritations caused e.g. by sunburn. It helps to prolong the tan and maintain skin elasticity. Shea butter is helpful in caring for hands, lips and hair.
Shea butter for hair
Nourishing for all hair types, shea butter is especially recommended for those with dull and dry hair. Used as a conditioner for frizzy hair, shea butter will nourish the scalp and eliminate frizz. It will also help in maintaining the color of dyed hair. It is most often used in the form of a hair mask.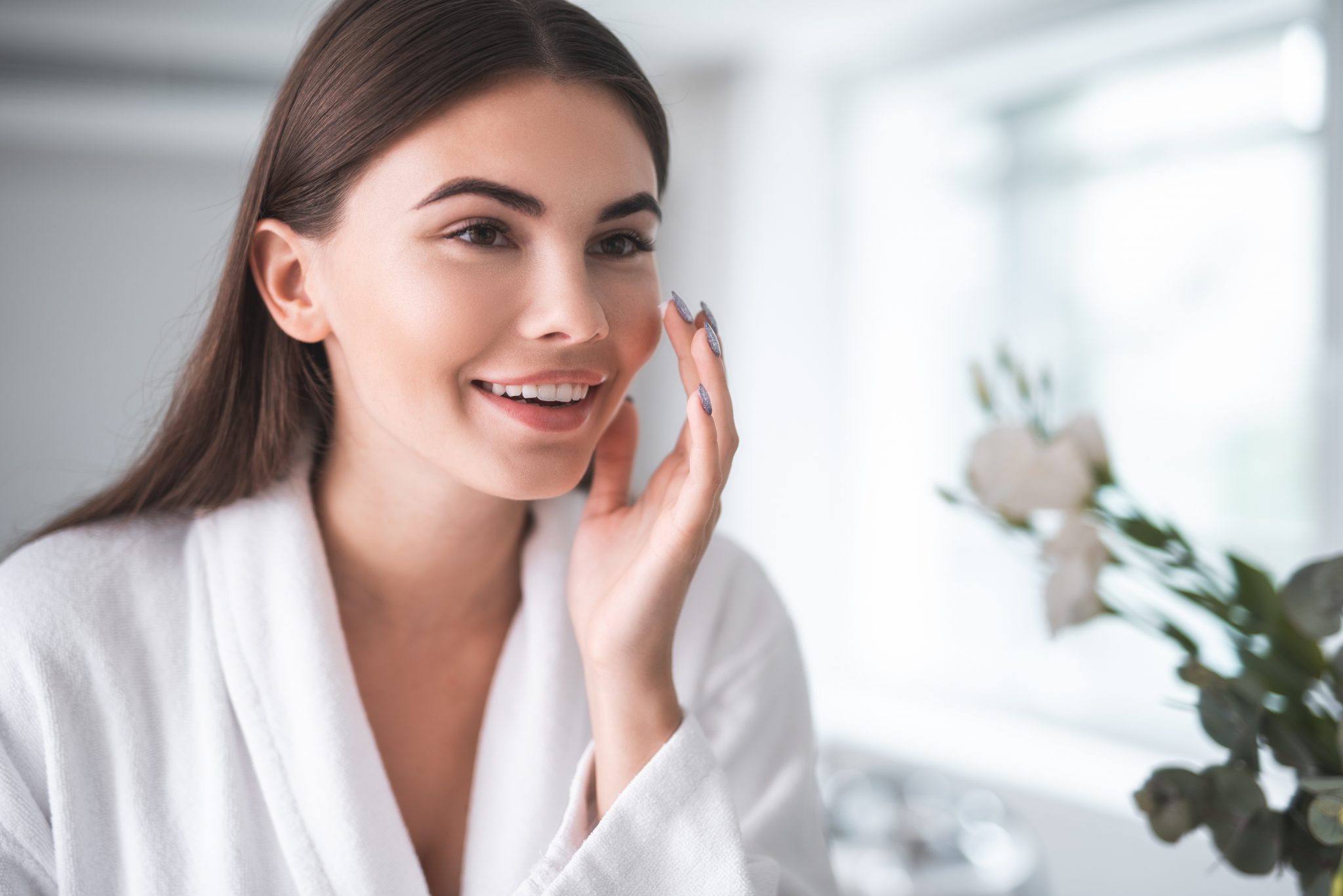 Shea butter for face
Calming and soothing, shea butter will help you fight skin irritations and nourish dry areas of your face. It has a regenerative effect, which means it also helps heal cracks. It can also be used as a protective lip balm
It is worth reaching for shea butter also in winter to moisturize the skin and protect it from the cold. This ingredient helps keep the skin supple and is suitable for use at any time of the year.
Benefits for the skin
On a daily basis, shea butter can be used in many situations. This ingredient deeply moisturizes the skin and can be used as a lotion, especially on dry areas. It also has a restorative effect that people with cracked heels and dry elbows will appreciate
You can also use shea butter to soothe your skin after waxing or to reduce (or even prevent) stretch marks. Simply take a small amount of butter on your fingers, wait for the ingredient to melt slightly, and then massage it into the problem area
Another good idea to take advantage of the properties of shea butter is to add a little of this fat to your bath water. After a bath, all your skin and hair will be perfectly nourished and moisturized.
How to choose shea butter?
If possible, buy only 100 percent pure and natural shea butter. A product additionally labeled as organic will work best. Why? Because such butter will be even richer in vitamins and nutrients
Recipe for nourishing shea butter ointment
To regenerate and protect dry skin:
Soften 1 tablespoon of shea butter by placing the ingredient in a bowl in a warm place. Add 1 teaspoon of calendula or argan oil, as well as 5 drops of lavender oil. Then mix the whole thing with a clean fork. Apply this ointment right after your shower or bath to have a well-moisturized skin.
Hair Mask Recipe
To make your hair regain its shine and vitality:
Melt 1 tablespoon of shea butter in a water bath. Add 1 teaspoon of avocado or nigella oil. Stir the mixture and let it cool down. Rub your hands with the lotion and massage it into your head and then into your hair
Leave the mixture on your hair for at least an hour under a towel. Finally, rinse your hair and wash it twice with a mild shampoo. This treatment will make your hair thicker, stronger and shinier.
Main Photo: Africa Studio/Adobe Stock