Jeanne Damas – find out the French blogger's style secrets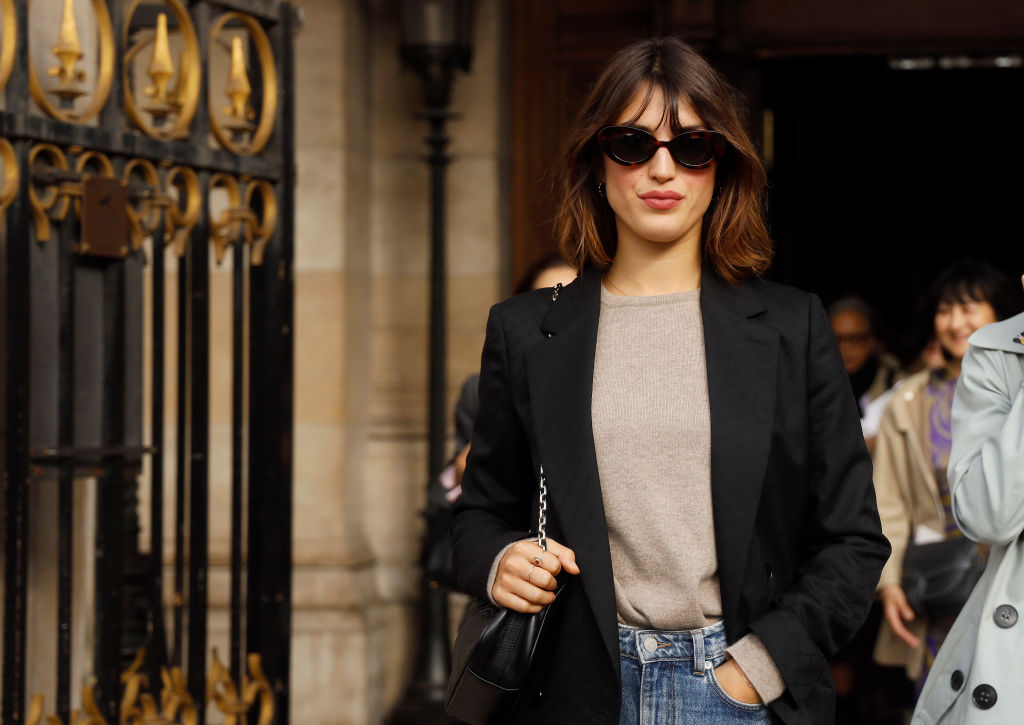 You need about 4 min. to read this post
The internet has even gone crazy over the style and class of young blogger and influencer Jeanne Damas. This young French girl has conquered Instagram, but she is not resting on her laurels! Her style truly impresses and inspires many women of her generation.
Impeccable looks and a great personality
To say Jeanne Damas is an influencer is to say nothing about her. She runs her profile on Instagram in an interesting way, but at the same time she is into designing clothes. She collaborates with such well-known brands as La Redoute, Nathalie Dumeix and Reformation. Her "child" is her own brand Rouje. Her designs contain all the Parisian style and youthful freshness. She is strongly inspired by the 90s and 80s. In her clothes, she values quality workmanship, but also a simple, casual style that fits many occasions
She loves denim and wool. She is not afraid of feminine and sensual colors, including red or mysterious black. If you love feeling feminine, but at the same time looking for freedom, this brand will be perfect for you. When creating its projects is based on vintage style, so among the created clothes you can find short sweaters with puff sleeves, or very classic woolen coats with distinctive round collars. However, all these proposals do not deviate from modern trends. Despite their somewhat old-fashioned look, the coats and jackets have many top accessories – returning in favor of floral patterns or fur collars
She seamlessly combines new fashion trends with conventional cuts that will always look good. Her designs are characterized by airy cuts of patterned dresses and airy materials. These make the clothes comfortable to wear and reflect French style and class in an original way.
Get inspired by Jeanne Damas' style
In Jeanne Damas' style, you can sense the lightness and class of Parisian chic. Her closet must include a masculine white T-shirt, which she tucks into classic high-waisted jeans. She also likes to combine short and very sexy tops with flowery pencil skirts. Her originality comes from simplicity. You can often see her in an elegant dress in the style of the 70's to which she matches a wicker basket instead of an expensive handbag from famous designers. This laid-back and extremely feminine style has captivated young French women who draw on her way of dressing. Inspired by the classic designs in Jeanne's profile, they are not afraid to mix casual outfits, with more elegant accessories.
She has shown that woollen sweaters are not old-fashioned when matched with well-tailored jeans and trendy boots. Refreshing old and often forgotten patterns is her specialty, so in her designs you will find both lace and beautiful embroidered blouses and shirts.
In her styles, she shows that you can combine casualness with elegance. She is not afraid of leopard patterns and combining different materials. She often shows up in photos wearing her beloved denim and woolen sweaters of her own design. She values independence, also in clothing, so her stylizations are based on simple cuts, but also interesting materials of good quality.
Importantly, we don't need a lot of accessories or expensive jewelry to look like Jeanne Damas! Her style is all about simplicity and basic clothes. Woollen sweaters or simple jackets can easily be combined with a floral skirt or jeans. Modern leather boots will probably be worn with pants, but also with a skirt. This will significantly save space in your closet. This French designer and model shows on her Instagram suggestions of clothes that can serve us for many years and will never go out of fashion. They will make you feel really feminine.
Photo by Hanna Lassen/Getty Images Entertainment/Getty Images