Fitness outfit – which one to choose?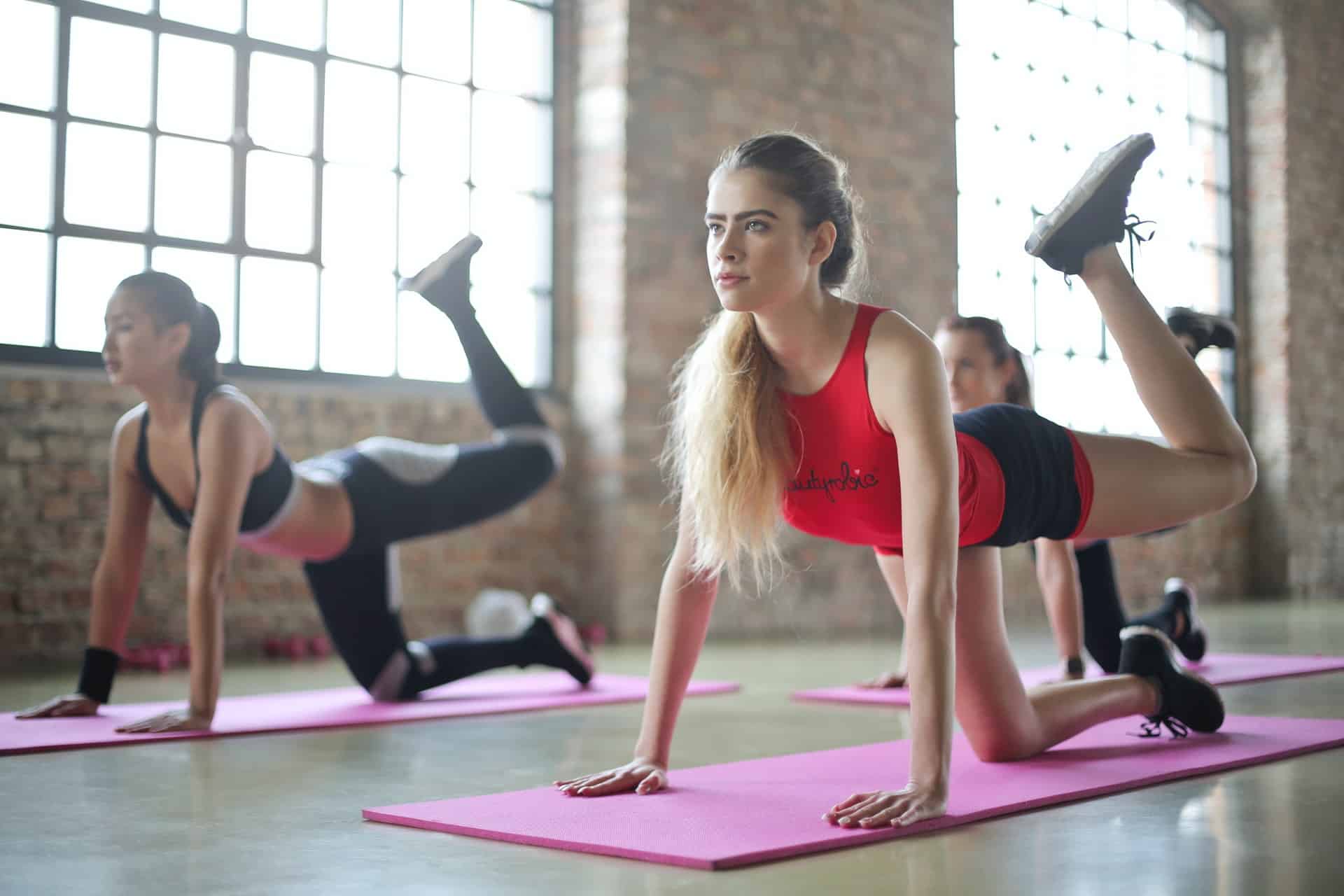 You need about 5 min. to read this post
Whether you workout at home or at the gym, exercise attire is extremely important to your comfort. Find out what to look for when choosing your fitness outfit, and what pieces of sportswear are essential to feel comfortable while exercising.
Thermo-active T-shirts
Always have two or three thermal shirts in your closet. They will make your workout a real pleasure. They may seem a bit expensive, but in retrospect you will find that it is very worthwhile
Thermoactive shirts are made of lightweight material, usually polyester. Their task is to conduct heat and moisture away from the garment as effectively as possible. As a result, even during a very intensive workout, your skin remains dry and you feel comfortable throughout the exercise
The fabric also protects you from overheating, but also warms your body when you train outside. So the t-shirt can be used for both outdoor workouts, as thermal underwear or for indoor workouts. Additionally, thermal shirts, especially the popular rashguards, have light compression on the muscles. Thanks to it, there is a much lower risk of injury or soreness, and muscle tissue can regenerate faster already during exercise
During movements, the t-shirt does not move or curl, which makes it extremely comfortable to wear. This is a much better choice compared to classic cotton shirts, which absorb moisture and are not as resistant to abrasion.
Sports leggings
It is also difficult to start training without sports leggings. First of all, they are extremely comfortable, and they fit perfectly at the waist and hips. It is worth choosing a model that will exert light pressure on your muscles. Thanks to this, they will regenerate much faster.
Leggings allow for a much greater range of movement during exercise, mainly when practicing yoga or Pilates. Many models have additional reinforcement at the waist, so they will not slip, even during more demanding exercises.
Leggings can also be replaced with slightly wider sports pants, which are extremely airy and soft to the touch. They will be suitable for example in summer, when it is much warmer. They can cause less chafing or skin irritation. You can also choose sports shorts instead of leggings when training.
Zipped sports blouse
Despite the upcoming warmth, it's also worth having a zippered sweatshirt in your closet. Choose a model with a hood, which is very comfortable and will keep you exercising outside, even in the wind or rain.
Sweatshirt models often have zippered pockets or additional pockets on the arm or on the underside of the sweatshirt. These are ideal for stashing your phone or documents. Choose sweatshirts made from lightweight and quick-drying material. This will make it much more pleasant for you to run or train outside. All sweat and moisture will escape from the fabric and your skin will stay dry.
Sports shoes
Of course, your workout can't go without athletic shoes either. This is quite a broad topic, requiring another article to be written, but the most important thing in choosing shoes is to choose the right type of sole for the sport. In the case of the gym, it is important that the sole cushions the movement well, but also is rubberized, so as not to slip, e.g. on a bike or a treadmill
Runners should choose shoes for the surface – depending on whether they run more often on asphalt or dirt roads. The sole should be flexible and adaptable to the foot at the same time. An EVA foam insole also helps with cushioning and reduces the risk of injury.
Dancing, on the other hand, requires better protection against injuries, so dance shoes will have reinforcements in the metatarsal area and an indentation between the heel and the metatarsal, which makes it possible, for example, to perform pirouettes on the toes.
What should you keep in mind when choosing sportswear?
Before you buy the perfect set check whether:
it is in the right size – sports pants that are too low may fall off during exercise, and shorts without an adjustable waist will fit your figure worse. Rashguards should be slightly fitted, so choose your size according to the manufacturer's measurements. Cotton T-shirts are better chosen in a slightly larger size, for comfort of movement;
the quality of the material is satisfactory – many cheap substitutes for thermal shirts have no thermoregulatory properties at all and have the opposite effect, making the skin even hotter. If a T-shirt is called "thermoactive" but costs only 50 PLN, it is a sign that it is made of poor quality polyester;
the cut of your sportswear – choose tight-fitting pants for running or cycling, as wide-legged models can be uncomfortable. In a sports store you will find appropriate sections which will allow you to choose clothing according to your sport. Cycling pants with foam reinforcement in the crotch to prevent chafing are ideal, while runners will prefer special leggings or thermal pants.
Photo Bruce Mars/Unsplash