How to learn to embroider?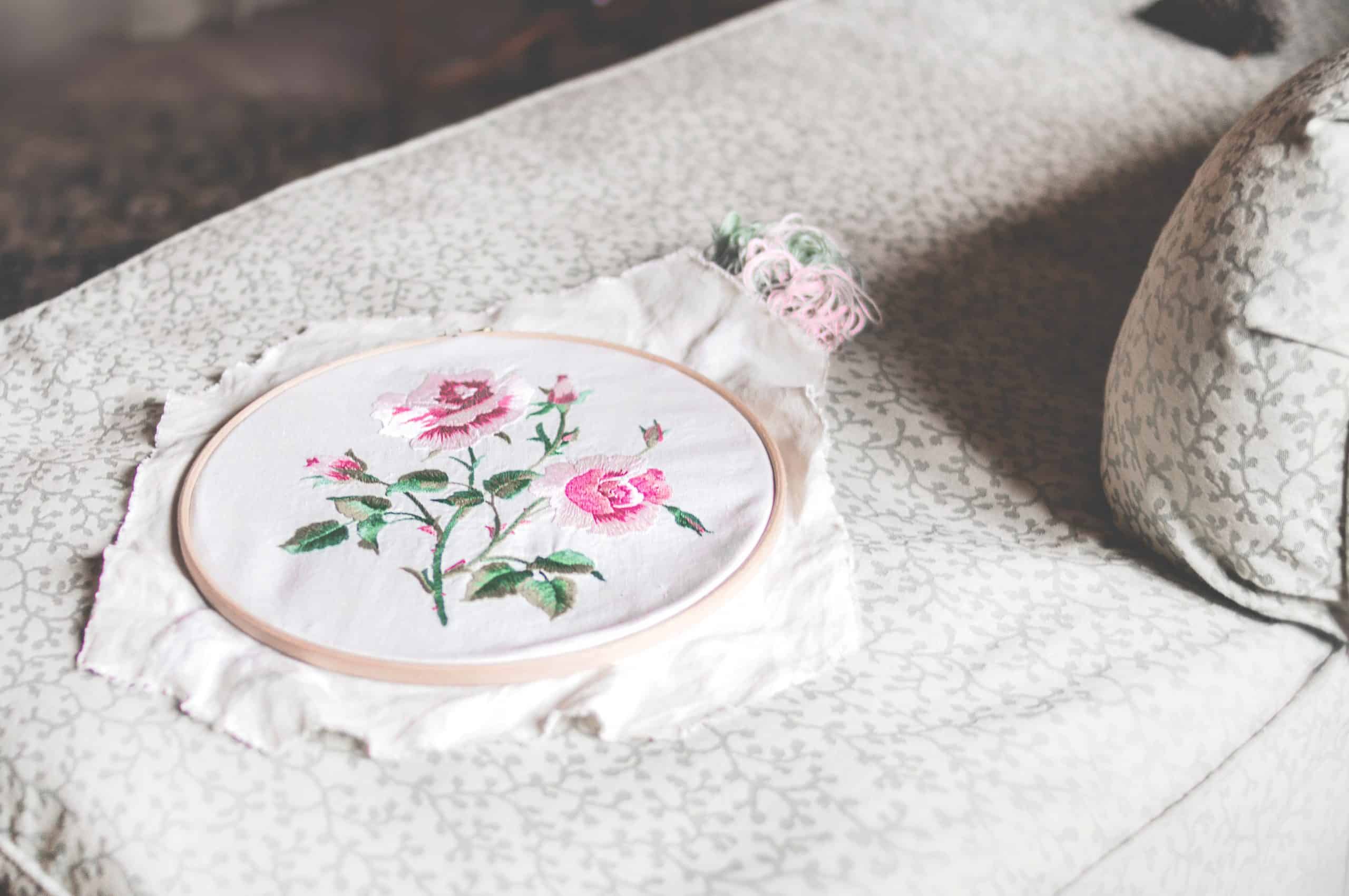 You need about 3 min. to read this post
Skills such as sewing and embroidery are not only relaxing but also very useful. With embroidery, you can decorate your clothes, camouflage stains and holes, and completely transform your closet. Embroidery is also a wonderful art that allows you to express yourself and unleash your creativity. Learn some of our embroidery tips for beginners.
The right materials
To make embroidery easy and fun, you need to start with good quality materials. There is no need to make your start in this hobby extra difficult, especially since embroidery tools and accessories are not very expensive at all. For beginners, it is important to buy a good thickness needle and mouliné so that it will easily pull through the eye of the needle and through the fabric. Depending on what type of embroidery you choose, you will need a different base. For traditional embroidery and embroidery you will need a hoop, on which you put and tighten a piece of linen or cotton material, which you want to embroider. If you want to embroider cross-stitch, you will need a canvas, on which you can easily put equal crosses at perfect intervals. Finding yourself the right materials that are high quality and comfortable to use will help you start embroidering and get excited about your new activity
Printed Canvas
If you want to create small works of art, although you don't have very developed artistic skills? If you don't like drawing and painting, but you dream of embroidering a beautiful picture, buy a canvas with a printed pattern to fill in at your local haberdashery. Such embroidery is similar to painting by numbers or filling in a coloring book. Such a canvas allows you to reproduce a beautiful design without a shred of artistic skill. If you want to make someone a wonderful and absolutely unique gift, an excellent idea will be to give him a hand-embroidered picture. You can make a small graphic on a ready canvas and paste your creation to the base for greeting cards. With printed canvas you can make a personalized card for a loved one, which will be an element of graphics referring to the interests of the recipient or your shared memories
Patience, accuracy and persistence
To achieve perfection in the field of embroidery you need practice, persistence and patience. This hobby can be like meditation at times. Embroidery is a very relaxing and rewarding activity that allows you to forget about the stress of work or responsibilities for a while and immerse yourself in the land of creativity. However, to learn to embroider well, you need a lot of patience and accuracy when creating your creations. No matter what embroidery technique you choose, try to execute your design with precision and great attention. In this way, you will learn to embroider faster, you will notice better and more satisfying results, and embroidering will be an enjoyable and relaxing activity
For those looking for a new hobby, embroidery is a hit. It is an inexpensive, relaxing and very addictive activity. Anyone can learn embroidery, regardless of age or gender. Embroidering flowers or folk motifs on fabric is also a useful skill that can not only save you money by decorating or altering your old clothes, but also earn you money. Embroidered clothes, tablecloths, napkins or other decorations for the home can be sold for quite a good amount of money
Main Photo: Dominika Roseclay/pexels.com