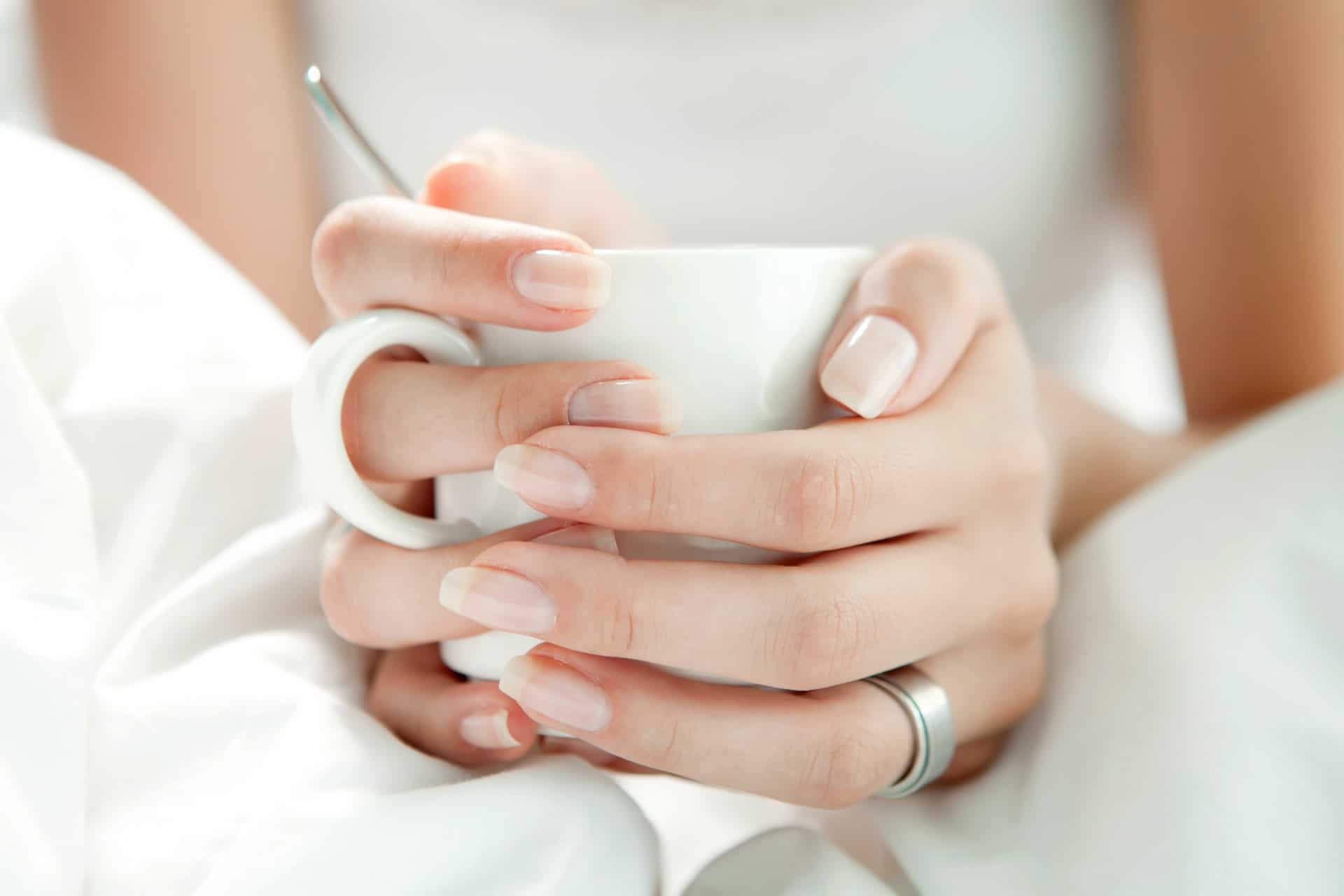 You need about 3 min. to read this post
When nails become brittle and weak, there is a natural desire to hide them under a layer of nail polish. We strongly discourage you from doing so! Especially since there is a whole bunch of lifehacks for their fast and effective restoration.
Moisturize more often
Frequent moisturizing of hand skin and nails with a good quality product can prevent further weakening of nail plates. Invest in a cream that does several things at once: moisturizes and nourishes skin and nails, protects them from damage and helps retain moisture. Remember to apply moisturizer to your hands after each use of hand sanitizer. Otherwise, your skin will dry out quickly.
Don't cut cuticles
The cuticles around the nail plate play a very important role: they seal the nail matrix area. Cutting them can strip healthy nails of their protective barrier and open the way for microorganisms. Once a week after showering or bathing, remove cuticles with a wooden stick and massage them with your fingertips.
Pamper your skin with oil
Healthy nail growth is largely dependent on the condition of your cuticles. Neglected can inhibit their growth and contribute to the formation of characteristic pits. Dry and reddened cuticles also do not provide adequate protection against infection. Cuticle oil will help you rebuild, nourish and moisturize cuticles and weak nails. It is recommended to use castor oil, coconut oil, rapeseed oil, almond oil, shea oil and grape seed oil. Cuticles and nails should be oiled daily.
Give up long nails
Healthy nails are within your reach, you just need to "keep them short". Shorter nails are less brittle and prone to splitting. So if you've noticed that your nails have become brittle and weak, think about keeping them shorter.
Polish the rough edges
Keep a file handy at all times for this purpose. To keep your nails perfectly smooth and strong, always file in one direction.
Massage cuticles and nails
Enrich your evening beauty ritual with a cuticle and nail scrub. Dip a clean toothbrush into the soap solution and thoroughly massage the skin around your nails and the nail plates themselves. This will remove all impurities and calloused skin without using unnecessary cosmetics that often dry out the skin.
Try nail wax
You can buy it at the drugstore or pharmacy. It consists of several types of wax, a complex of nourishing oils, plant extracts and vitamins. Preventively rub the preparation twice a week into healthy nails and cuticles, and the effect will not have to wait long. In favor of this remedy is a natural composition, light texture and affordable price.
Use masks with keratin
The preparation based on keratin and oils is rubbed into the nail plates with the fingertips and left until completely absorbed. According to manufacturers, a two-week treatment with the preparation is able to rebuild even severely damaged nails.
Discover the benefits of mineral paste
Mineral nail polish is a regular part of the Japanese manicure, but the precious jar can be purchased separately. The nourishing paste has the advantage over other cosmetics that it not only heals the nail plate, but also masks imperfections in the here and now. So with its help, you can cover the damaged parts of the plate, even out the nails and make them shine. The product is rubbed into clean nails and lightly polished with a cloth.
Main Photo: Damir Spanic/unsplash.com