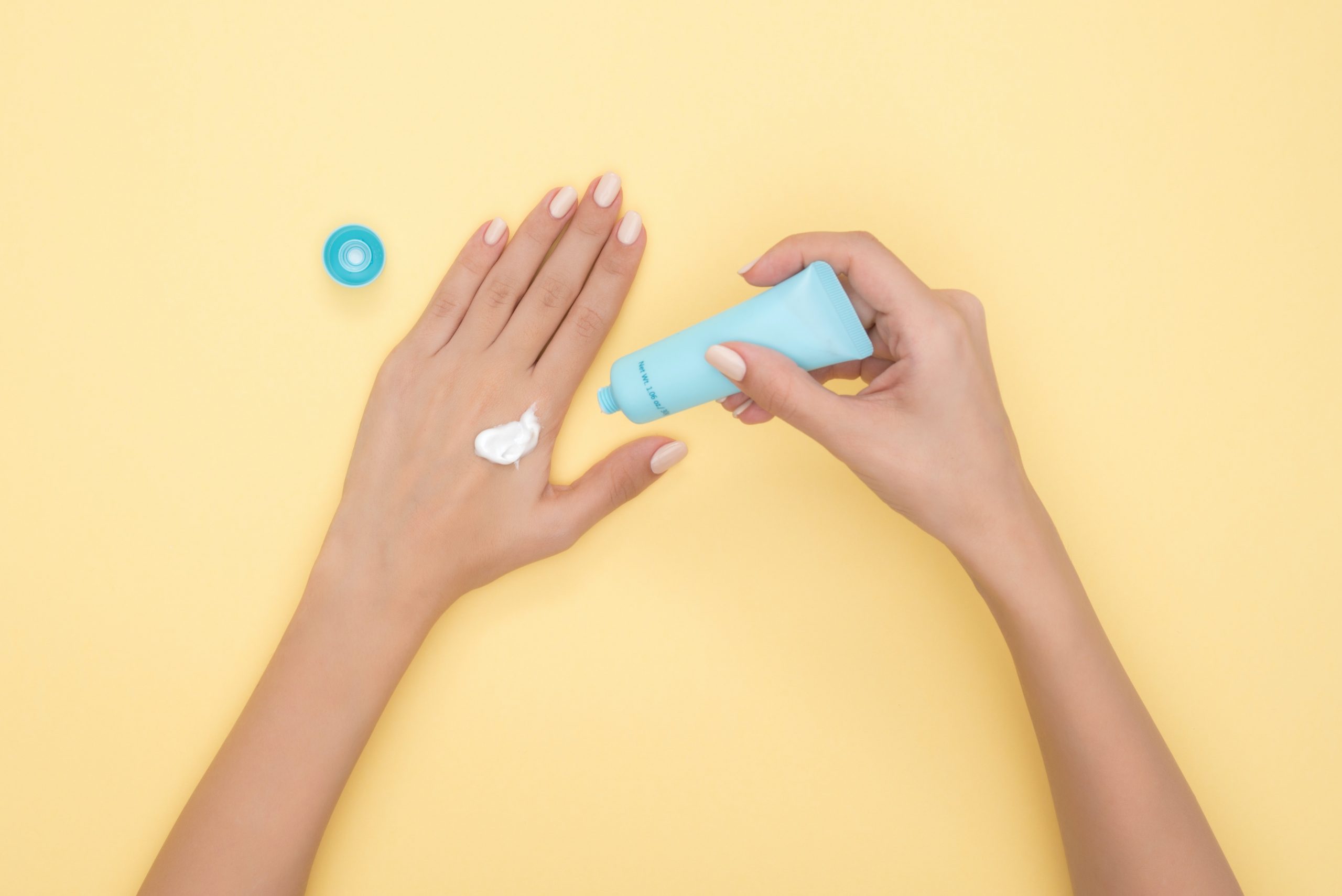 You need about 3 min. to read this post
Beautiful and well-groomed hands are the business card of every woman. This is why proper hand care is so important. We suggest what to do and which cosmetic products to choose, so that your hands always look beautiful.
The basis of hand care, or how to take care of a healthy nail plate and hand skin
For your hands to be beautiful and well-groomed, you should remember about their daily care. Even the best manicure will not look good if your nails are brittle and your skin is dry. Remember also that hands are among the first to age, so it is worth taking care of their proper hydration even at a very young age. So how to take care of your hands? First of all, you can use dietary supplements and daily care. Especially important for nails are vitamins A, B, H and PP, which guarantee a healthy and beautiful appearance of the plate. Thanks to them your nails will be smooth and resistant to breakage and damage. In addition, remember to frequently use nail oil, which will effectively smooth the cuticles around the nail. It is also important to use hand cream, and the best will be the one with SPF and natural oils that nourish hand skin
Take care of your nails, or how to make a beautiful manicure
Hand care should start with taking care of your nails. You can entrust this task to a beautician or get the tools to a beauty salon and do the nail styling at home. And you have a lot of options to choose from
Classic manicure
The most traditional solution will be a manicure made with classic nail polish. Autumn is fast approaching, so choose beautiful autumn colors, such as claret, navy blue or timeless, juicy red. Remember also, that to make your polish last long, you should strengthen it by using a base coat and a top coat. When it comes to the base coat, you should choose one that will harden your nails to avoid breakage.
Hybrid manicure
An extremely convenient and also quite popular option is the hybrid manicure. This is a styling that you can successfully do yourself at home. Hybrid nails are much more durable than the classic ones, so you can be sure that a properly done styling will last on your nails up to 3 weeks. To apply a hybrid you should gently mat the nail plate and wipe it with a degreasing cleanser. Then apply a base coat, 2 or 3 layers of the chosen color and the top, remembering to cure each layer in the UV lamp. Hybrid styling will be perfect if you don't want to interfere too much with the shape of your nail and enjoy a long-lasting polish that won't chip. To find your ideal nail polish color, please visit https://manirouge.com/lakiery-kolorowe/
Gel manicure
Another type of styling you can do yourself at home is a gel manicure. However, it requires much more precision, time and definitely more skill, because it is necessary to work out an aesthetic C-curve, that is a nail arch starting at the cuticles and ending at the free edge of the nail. The application of gel styling also means more interference in the nail plate and stronger filing. However, it will be perfect if you want to reshape or lengthen your nails. It is also one of the most durable nail designs.
Main Photo: Moose Photos/pexels.com