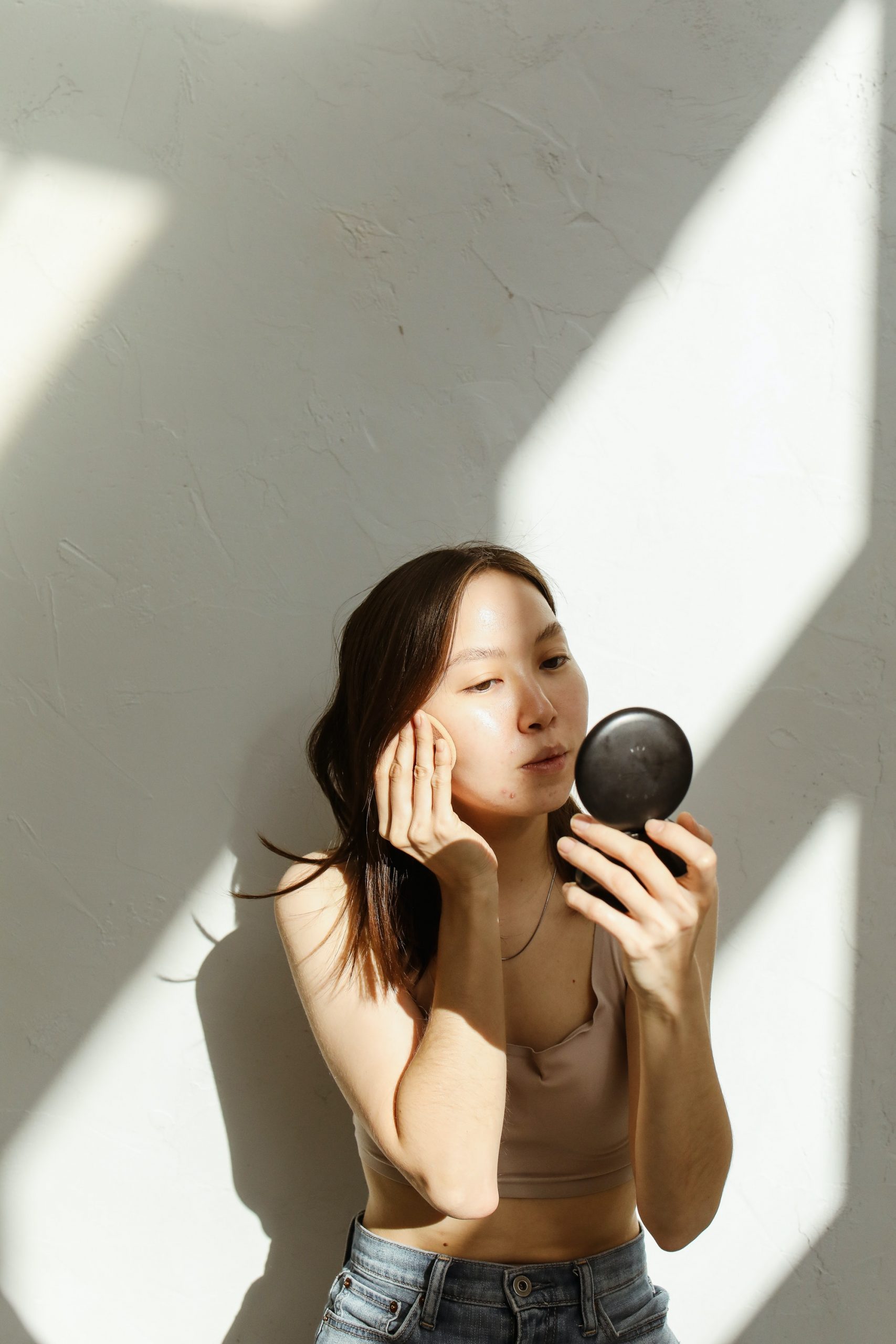 You need about 3 min. to read this post
I'm sure you've heard of rice powder until recently, but now it's time for another cosmetic. Banana powder is triumphing among influencers and makeup artists. Check out this phenomenon for yourself
What does banana powder look like?
Like its predecessor, rice powder, banana powder has a loose consistency. Unlike rice starch powder, this one has a slightly yellowish color. It is semi-transparent and is perfect for finishing the makeup. Despite its yellow color it does not stain the skin. It has the ability to neutralize redness and purple shadows, especially under the eyes
You can apply it as a primer, before applying e.g. a mineral foundation – it perfectly covers imperfections and reduces the visibility of blackheads. It evens out your skin tone so it can be used instead of a concealer. People who have problems with couperose or oily skin should invest in this cosmetic.
Which banana powder to choose and where to buy it?
Banana powders are offered even by cheaper and generally available cosmetic brands. When buying, do not be guided by the price, but by the composition – all fragrances can only clog pores, so the shorter it is, the better for your skin. Avoid wide bows of banana powders, which have talc and parabens in them. In an organic cosmetic, on the other hand, you will find such substances as
Zea Mays Starch – affecting the viscosity of the product, thanks to which the powder has a loose consistency;
Mica – filling and increasing the volume of the cosmetic product, giving the effect of illuminating the complexion;
Kaolin – kaolin clay;
Rice Starch – rice starch that absorbs excess sebum and gives a matte finish to the makeup.
Who should use banana powder?
Banana powder will be suitable for people who:
have a vascular complexion and struggle with reddened skin;
are looking for a lightweight and opaque powder;
want to cover dark circles under their eyes;
love cosmetics that give a light illumination of the skin, but without shiny particles.
Banana powder has many positive qualities and will work well for daytime makeup. It is suitable for owners of olive and dark complexions for whom foundations have too pink or light shade
This cosmetic will make your makeup light and opaque at the same time. It perfectly conceals redness and uneven skin tone. It is suitable for oily and combination skin with acne problems. Keep in mind that rice powder is white and highly transparent, so banana powder is a much better choice. It makes the skin look natural and slightly illuminated, without a visible film
How do I apply banana powder?
You will apply banana powder with a brush or a sponge if you choose it in stone form. For delicate makeup, a loose version of it will work, which is applied with a round brush. It's a good idea to sprinkle enough powder on your hand and apply it in circular motions from your forehead down your face
Banana powder can also be used spot on skin lesions. It will be a slightly lighter substitute for concealer. It will perfectly hide dark circles under the eyes and cracked capillaries. For spot application of banana powder, it is advisable to use a slightly dampened makeup sponge.
Read also: https://drollsy.com/how-to-use-a-beauty-blender-the-most-important-rules/
Main Photo: Polina Tankilevitch/pexels.com