Winter chic – what coat to choose for winter?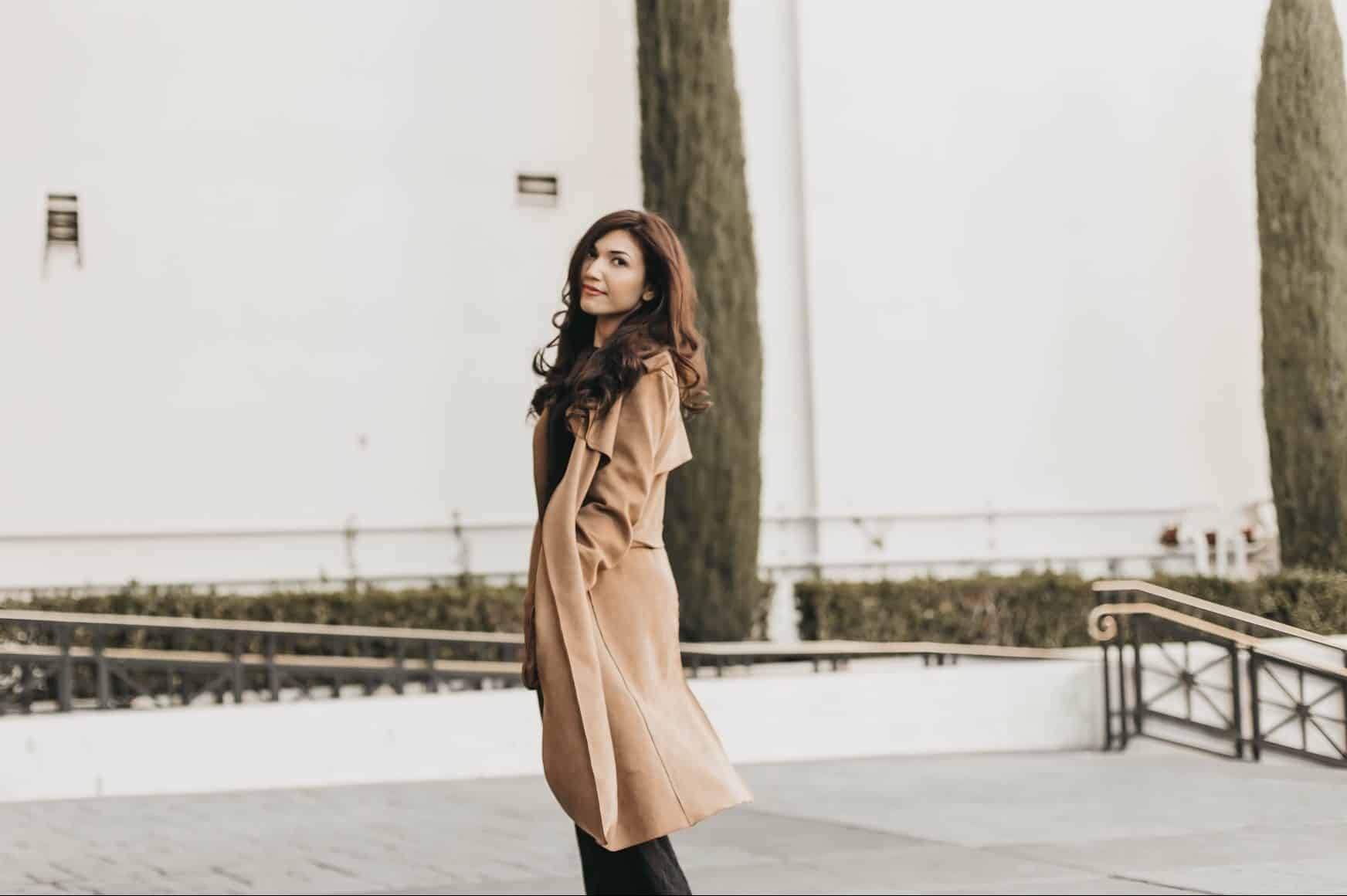 You need about 4 min. to read this post
Looking for a warm, comfortable and elegant garment for winter? Then pay attention to fashionable, stylish and cozy coat. Check how to choose the right model!
Functionality
When choosing a winter coat, consider whether it fits your lifestyle. If you're a busy working mom who has to wear business attire during the week but spends most of your weekend at the park or playground, there's little chance that one coat will fit all occasions. Although one of the fall trends is to mix casual and classic closet pieces, a simple coat can spoil a formal look. While a well-tailored coat goes well with tailored pants and a smart shirt, it most likely won't keep you warm and dry on a rainy Sunday morning. If you can, buy two coats for the winter
If you like to spend your weekends in your pajamas, and you drive around town in your car, only leaving it to go to the store, restaurants, or work, you may want to look for one stylish coat. You can always complement a lighter garment with a warm, long scarf or chimney
What material can a winter coat be sewn from?
Usually, the fabric's waterproof rating is on the label. While wool coats look elegant, they won't necessarily work well on rainy or snowy days. Wool will absorb all the moisture instead of letting it run off peacefully. On the other hand, it will keep you warm, so you won't get cold even on cold days. Therefore, a wool coat will work best on a sunny, frosty day.
If you often get cold, pay attention to the type of insulation used in the coat. You can usually choose synthetic insulation or down. Synthetic fill is heavier and a little less breathable, but it retains heat even when it gets wet. On the other hand, down impresses with its lightness and naturalness. Unfortunately, it will not provide warmth in rainy weather
How to choose garment for pear shape?
If you have a pear-shaped figure, look for a fitted A-line coat. It will perfectly emphasize your narrow waist. You may also look for a stylish coat with a belt. Thanks to that you will fit it perfectly to your figure. Don't go for classic straight cut, which may emphasize wide hips. Avoid models with large pockets at hip level
Pear shape is characterized by narrow shoulders, small breasts, slim waist, wide hips and stocky legs. If you want to balance the figure, look for a garment with a wide or fur collar. This will draw attention away from your hips and legs
How to choose a coat for an apple figure?
The figure mentioned is characterized by medium-sized breasts, a tummy larger than the breasts, a fairly flat bottom and slim legs. Avoid tight-fitting coats, especially those tied at the waist. Also avoid double-breasted coats, which optically widen your waist and belly. Coats with vertical decorations or contrasting buttons in a row work best. These coats will visually lengthen and slenderize the figure.
How to fit a coat to hourglass figure?
If you have such a figure, you are really lucky. You can boast of feminine, sexy curves. You have large breasts, short, slim waist, wide hips and nice thighs. Look for a coat which will emphasize your assets. Look for classic, tailored coats or envelope coats. Swap a prominent fur collar for a narrow, long collar
How to choose the right length of winter coat?
Wondering what length to choose? Try to match it with your lifestyle. If you lead an active lifestyle, look for a shorter coat that gives you full freedom of movement. Looking for coverage for special occasions? Look for a long coat that will highlight an elegant outfit
Also pay attention to the color of the coat. If you like classic, subdued stylizations, reach for black, navy blue, graphite or dark brown coat. Or maybe you want to stand out from the crowd? Then decide on a light pink, red, green or blue coat. This way you can be sure that no one will pass you by indifferently.
Takeaway: Looking for an elegant, cozy, fashionable coat for winter? Wondering what to choose? Check out our suggestions!