The pumps will work for different occasions. Which one to choose?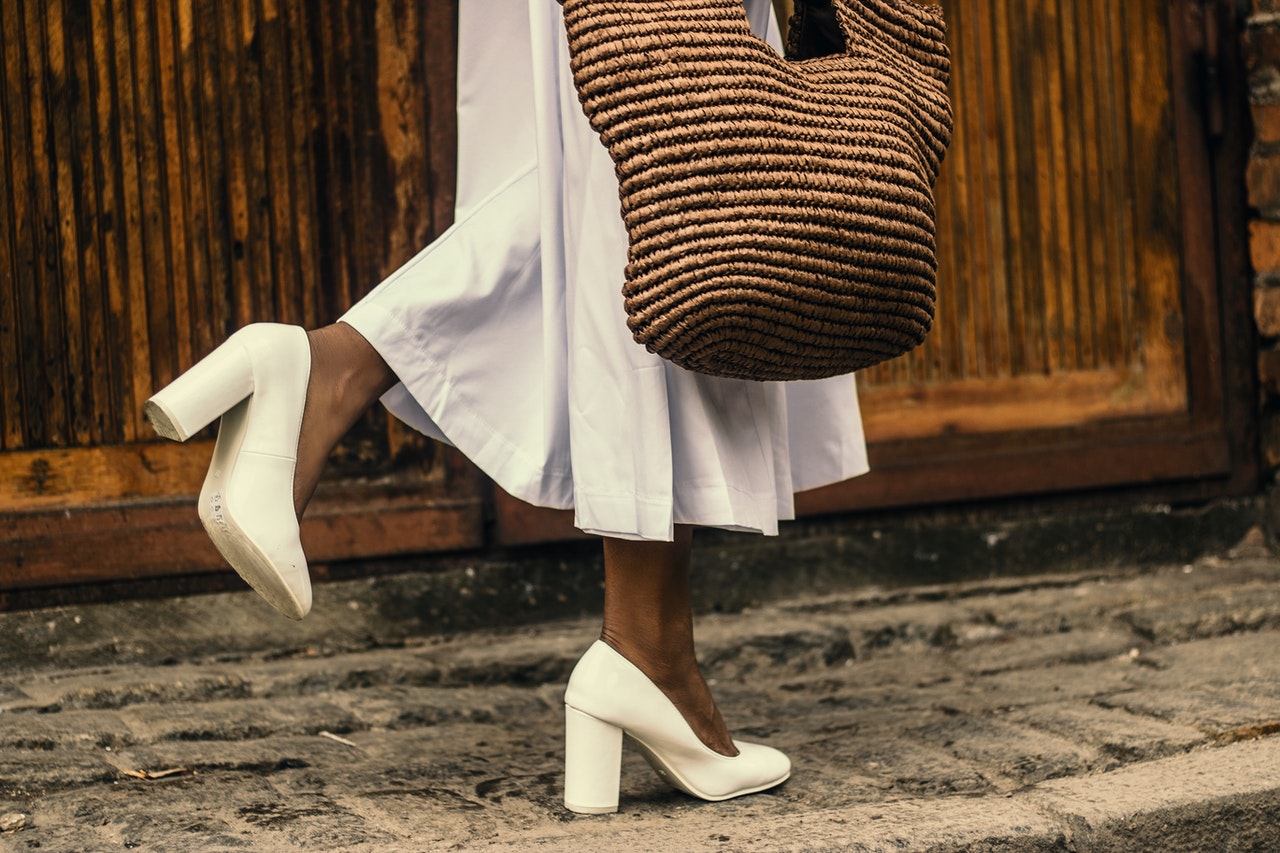 You need about 4 min. to read this post
In our minds, pumps-type shoes ranked on the shelf reserved for mature women. This is due to the height of the heel, which was a great alternative to the typical stiletto
In fact, once upon a time you could see such a trend. Young women were reluctant to put on this type of footwear. Today we are able to purchase different types of pumps that do not bring to mind grandma's closet.
Spring is just around the corner, and you're already in your head changing styles, which you will wear? You are not the only one! Dutchess pumps have diverse character. They are perfect for a bigger output, a business meeting, and if properly chosen, they will present themselves perfectly at a family reunion or a banquet. Your decision depends on the type of outing you plan to wear them to. Maybe you already have your favourite type of material, cut or heel? This will certainly help you make a choice!
A comfortable alternative to stilettos
You can find pumps with different platforms and heights. Bet on comfort first of all. When your priority is comfort at work, choose the ones that will make your foot fatigue-free.
A good solution is black as the dominant color, with a delicate strap wrapping around the outside of your foot and covering its front part. Such a solution will help you freely choose your outfits without the risk of the shoe not fitting. Popular in summer are styles with an open toe or a cut-out at the heel. They prevent sweating of the foot and significantly improve comfort.
Download the embedding code
Good shoe material!
In the market you can find pumps made of plastic, suede-like, natural leather and leather-like material. For everyday use we recommend those made of natural leather. They will be definitely the most durable and will serve you the longest. Take into account that when you walk in them with bare feet, you may get a slight discoloration of the toes, but it should not be a big problem. If you are eco-friendly and care about the environment, opt for pumps made of artificial leather
If you're wondering what to put on your feet so as not to rub them, opt for special footwear with the largest possible opening or flesh-colored tights. On the other hand, bare feet work best with open-toed shoes.
When choosing shoes, your figure should be a big guide. Shoes with heels help in the optical illusion of lengthening and shortening the leg. More is not always better. If you are a tall woman with long, slim legs, you will look much better in shoes with a lower heel, tapering towards the top. This will prevent your legs from looking out of proportion to the rest of your body.
A lower heel with a larger base can be a lifesaver for people who have more weight or minor knee problems. By walking in higher shoes, we automatically become upright, more confident and more attractive. You definitely don't have to give up your femininity in this aspect of your life
Colourful madness
The color black is perfect for business outings and everyday work. If you decide on colourful accessories or clothes, shoes in a color that is a shade further down the color palette will go well. Choose purple or pink shoes for a pink dress and orange shoes for a yellow dress. This is an alternative for those who like to play with fashion, with a touch of craziness.
Pastel-colored pumps are a hit every summer. They emphasize skin tinged by sun rays. If you're a fan of fashion craze, try pairing dark pumps with shorts. This alternative could be a hit
Stores have an assortment of different types of insoles. If you like the cut but don't feel comfortable wearing your shoes, don't be discouraged! Gel insoles may solve your problem.
Photo: Godisable Jacob/Pexels