Movies and TV series that every fashion fan should watch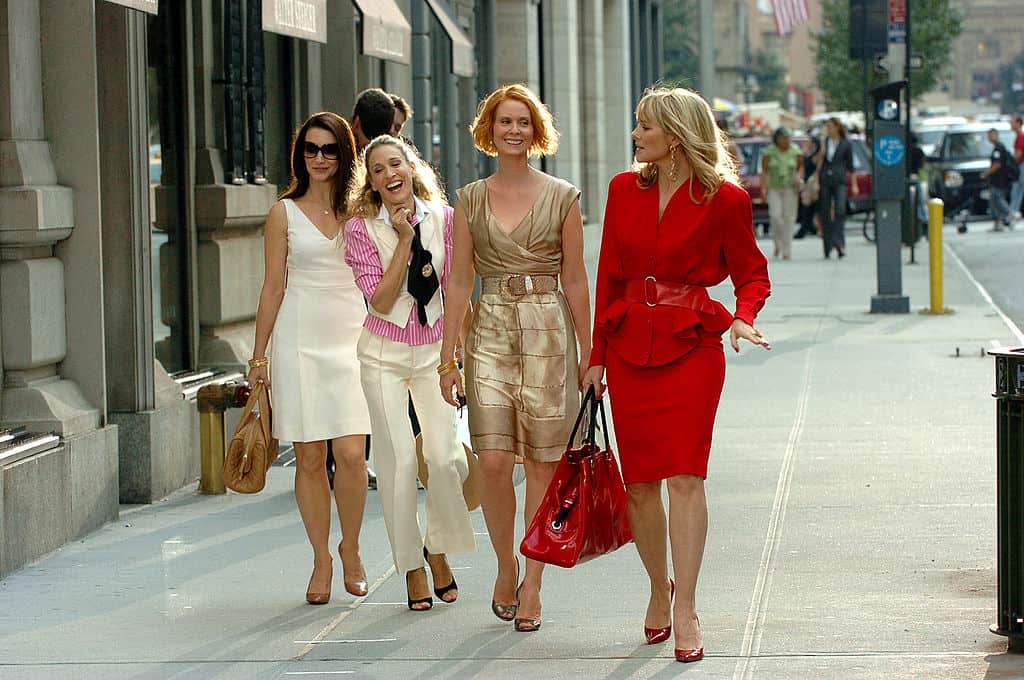 You need about 4 min. to read this post
The world of fashion is particularly appealing to the creators of films and TV series. No wonder, because the glitter and atmosphere of this industry greatly affects the female imagination. Among the many images with fashion in the background, it is worth choosing the most interesting and popular ones. Perhaps not all of them are works of art, but this did not prevent them from gaining a large audience
Sex in the city
Produced between 1998 and 2004, the American series with Sarah Jessica Parker is considered a real lesson in style and fashion. Bold juxtaposition of different outfits has become characteristic for Carrie Bradshaw. Playing with fashion, investing in original accessories, strong colors and combining designer clothes with vintage items; these are some of the style lessons that can be learnt from the cult series.
Coco Chanel
The 2009 Oscar-nominated film "Coco Chanel" should not be missing from this list. The picture, starring Audrey Tautou, is a portrait of one of the greatest revolutionaries in the world of fashion. Her biography; interesting and full of difficult events, has been presented in the convention of a love melodrama, without any particular controversy, which is a reproach from the critics. However, the beautifully done aesthetic side of the film does not disappoint. Also supporters of the talent of the French actress will be pleased to admire her on stage.
Gossip Girl
The series, created between 2007 and 2012, tells the story of a Manhattan blogger whose posts reveal the scandalous realities of life for students at a school on New York's Upper East Side. Fashion fans will appreciate the outfits used during the shoot for each season. Serena and Blair, although young, wore top-notch outfits created by renowned designers
The Devil Wears Prada
The 2006 film couldn't be left out among images heavily associated with fashion. Golden Globe-winning Meryl Streep as the head of a prestigious fashion magazine and Anne Hathaway as her assistant, plus a second Golden Globe for her outfits – are enough to make you reach for the screen adaptation of the best-selling novel. Interesting acting, intriguing transformation of the character played by Hathaway as well as beautiful costumes encourage to do so
Yves Saint Laurent
Since the list includes a film about Coco Chanel, the 2014 picture dedicated to the youth of Yves Saint Laurent cannot be missing. Salon big world and life on a high level against the background of shyness and sensitivity of the main character, whom we meet at the age of 21. In the background, the plot of great love. Will everyone like this film about a fashion genius? Certainly not, but it is worth verifying your opinion after the screening.
Confessions of a Shopaholic
The 2009 film is one of the most recommended cinema entries related to the world of fashion. Played by Isla Fisher, an economic journalist gets into trouble for her shopping addiction. Will the saleswoman and luxury brand specialist find her way in the world of finance and saving? And how will her love story turn out with her boss, who is a workaholic for a change? It is worth to reach for "Confessions of a shopaholic" and find out for yourself.
Photo credit: Richard Corkery/NY Daily News Archive/Getty Images