Footwear to take on a long trip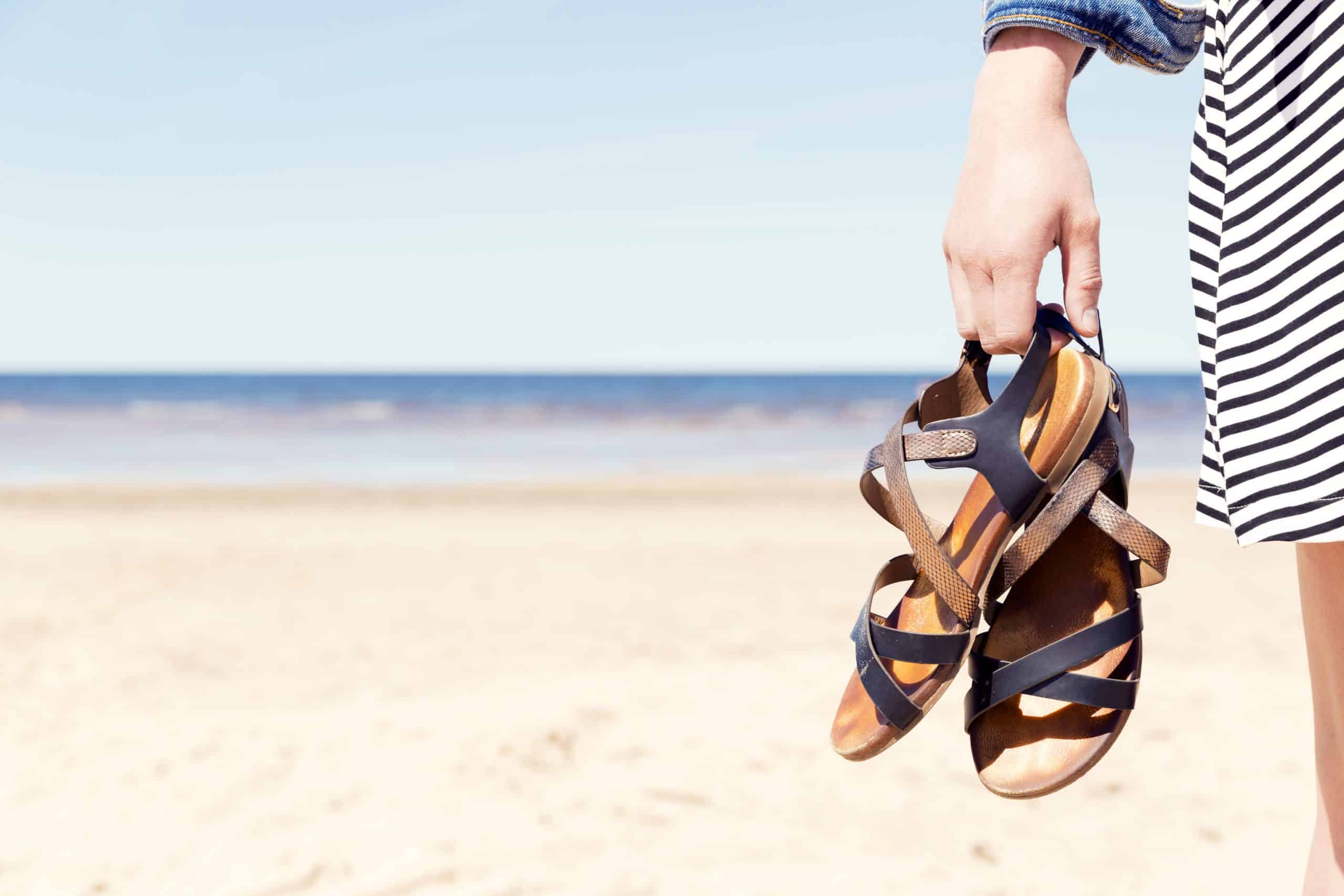 You need about 3 min. to read this post
You have a long trip ahead of you and don't know what to pack in your bag? First of all, the right footwear! Find out which models are best to take with you on a trip to the seaside, the mountains and the city!
Vacation by the sea
If you are going on a vacation by the sea, there are several models of shoes that can come in handy. First of all, think about shoes that you can wear to the beach and ones that will work in the evening.
Flip-flops or flip-flops
When it comes to beach shoes, flip-flops or flip-flops are undoubtedly the best choice. Not only will they come in handy on the beach to avoid getting sunburned, but also in the shower or when you go to the hotel pool to ensure your hygiene.
Sandals
During a holiday by the sea you will also need sandals. You can choose sporty ones if you're the hiking type, or more elegant ones to wear for a night out.
Sports shoes
When going to the seaside, it's a good idea to take sports shoes such as mesh sneakers or classic sneakers with you. After all, nothing is more conducive to outdoor physical activity than a vacation by the water.
Wellingtons or other waterproof footwear
At the seaside, especially the Polish one, shoes such as wellingtons can be useful. The weather can sometimes be very surprising, so it is better to protect yourself in case of possible rain – especially if you are accompanied by children during your vacation.
Vacations in the mountains
A trip to the mountains is characterized by a lot of time devoted to physical activities such as climbing and trekking. To make it enjoyable, you must remember to bring the right footwear with you.
Trekking shoes
A vacation in the mountains is all about trekking. So, it is advisable to bring shoes that are specially designed for it. Make sure that your trekking shoes fit properly to avoid chafing and sores. It is important that your trekking boots are waterproof and lightweight. It's also a good idea to invest in typical trekking socks, which will make your shoes more comfortable and your foot less fatigued while hiking.
Sandals or other outdoor shoes
Climbing is not enough, so even on a trip to the mountains it's worth taking at least one pair of sandals or flip-flops with you to wear when you get off the trail. This will give your feet a rest after a day in trekking shoes and make them ready for further climbing the next day.
Soft sneakers
If you also plan on hiking on flatter terrain while you're in the mountains, it's a good idea to bring along some soft sneakers for additional outdoor activities, like playing ball or going for a leisurely jog.
Vacationing in the city
When getting ready for a vacation in the city, you have a lot of freedom in choosing the footwear that you will take with you. In this case, it doesn't matter what model you choose-it's important that the shoes are simply comfortable and allow you to explore and discover the city in comfort. So it's a good idea to bring shoes that you've already had a chance to wear. Choose something in which you will feel good and stylish, but above all comfortable. In this choice will help you, for example, the website of the online store with shoes https://www.labuty.pl/, where you will find many urban and stylish models.
Main Photo: artursfoto/Adobe Stock