Custom Birthday Decorations for an Unforgettable Celebration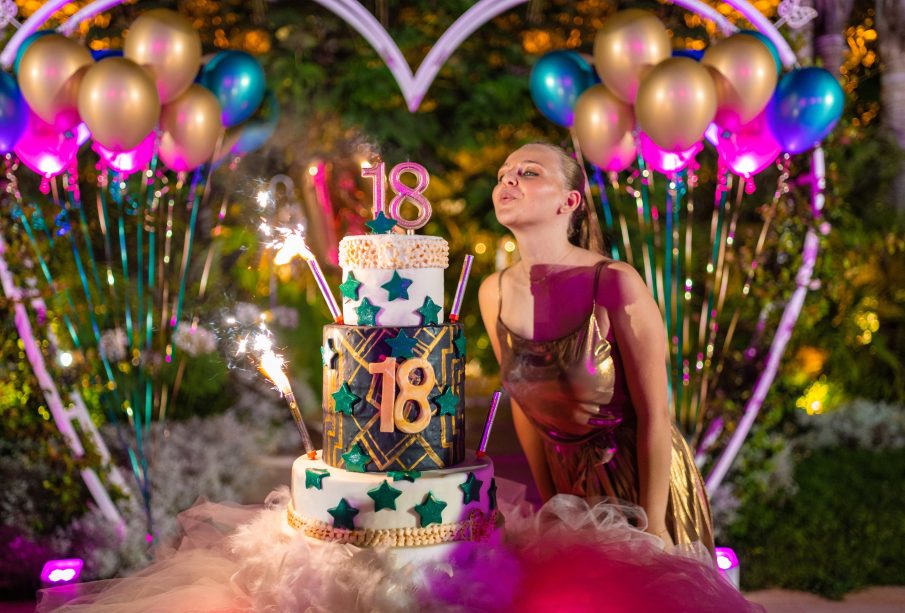 You need about 4 min. to read this post
You've spent months planning your loved one's birthday party. You've found just the right cake, picked out a fun theme, and purchased everything to make it a memorable day. Now it's time to decorate. If you want to take your party decorations up a notch, consider buying custom birthday decorations instead of using store-bought supplies that are all alike. From personalized banners to customized cake toppers, there are plenty of ways to give your party a one-of-kind look. You can choose any theme, pattern, or color scheme you like. You don't have to settle for pink, blue, or green when you customize birthday decorations; you can pick any color combination or design pattern you like! Read on to know what are all the ways you can create custom birthday decorations.
Custom Gift Tags
Printable gift tags are a fun and inexpensive way to add some personalization to your gifts. These can be in any color or style you like, just as long as they have a picture of your child or friend on them. You can use pictures from Facebook, print pictures, or even create your own. (And if you're really creative and artistic, by all means, make something amazing!) Then print out several copies on different types of paper and hang these from ribbons tied around each person's gift. If possible, display a good-sized picture of each person next to their gift (to get everyone into it). Kids especially love when they know they're featured on special décor that's being used at their party. And everyone will enjoy seeing themselves blown up!
DIY Garland Kits
There's something about decorating your party space with custom-made accessories that will make even a simple gathering seem like a royal event. All you need is creativity. Choose from one of our personalized garland kits to make bunting, balloon strips, or streamers for your birthday celebration. These decorations are available in a variety of colors so you can match them to your party theme effortlessly.
Custom Greeting Cards
If you are short on time, try making personalized greeting cards. There are many templates available online that enable you to easily create a customized card that will be appreciated by family and friends. It doesn't matter if your kids write or draw – simply buy a nice card or make one yourself, print out your child's artwork, and voila! A personalized greeting is ready in minutes instead of hours or days. Whether it's handmade cards from art class or special photos printed on standard paper, there are plenty of ways to decorate them.
Cake & Cupcakes Toppers
Cake toppers can be personalized with children's names, initials, ages, and years. They are a fun way to personalize cakes or cupcakes that are going to be used at birthday parties or other special events. You will find many shapes and sizes of cake decorating stickers with all different styles of themes. Shop by themes such as butterflies, ladybugs, frogs, flowers, and more. All of these cake toppers are easy to use on any style of cake design because they have gummed backs that will adhere them right to your frosting without drying out or smudging your decorations. Your child's friends and family will enjoy celebrating with his or her very own customized party!
Wall Decals & Stickers
Wall decals and stickers are ideal for those who want to create a fun, customized look at a relatively low cost. To put it simply, you're making your own custom wall art. There's no limit to what you can design–and decals and stickers are perfect if you don't have any artistic abilities. The best part? They are extremely easy to apply and remove, so they won't damage your walls and they come off without causing residue or getting sticky (just make sure you stick them on properly). They also feature countless design options that allow you to make your decor truly unique.
Custom Balloon Weights
The customized balloon weights are a great way to make sure that you're celebrating in style, no matter what kind of party you're hosting. Perfect for birthdays, they can be designed with names, numbers, or characters to create something truly special. Each customized balloon weight is also made with care, ensuring that they are as durable as possible. Simply put one in each helium balloon and watch them bob up and down as you celebrate!
If you are planning to surprise your loved one by throwing an amazing birthday party, get custom birthday decorations to make the party even more special. You can check out this website to get custom birthday decorations for an unforgettable celebration.
Main photo: Davide De Giovanni/pexels.com