6 ideas for fit snacks for work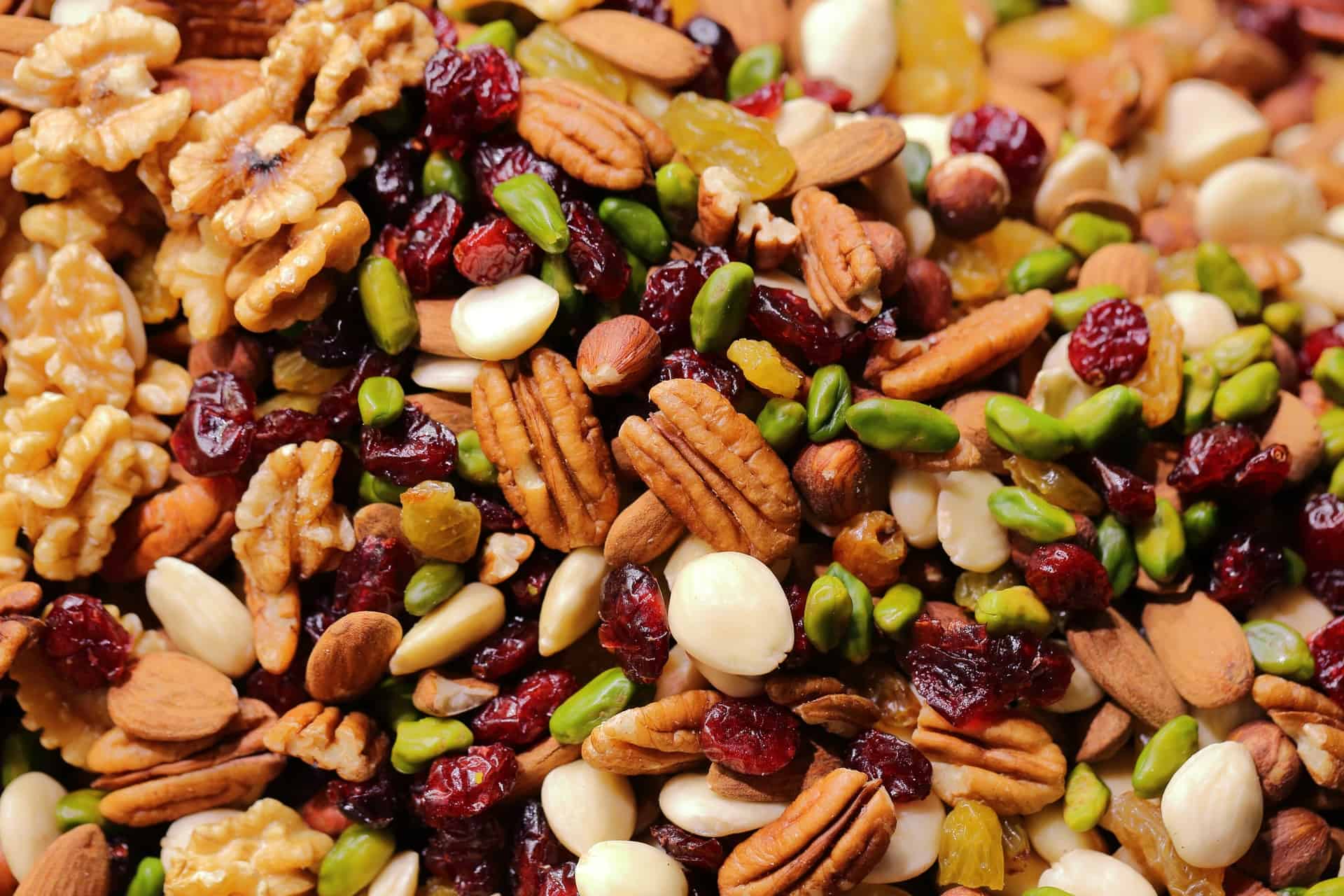 You need about 3 min. to read this post
Healthy snacks at the office are key to working efficiently. When deadlines hang over you and you can't step away from your computer, these diet snacks will help keep your mind sharp and provide an enjoyable taste experience!
Mixed nuts and dried fruit
A superbly simple fit snack for work. You decide on the proportions according to your own taste. The most important thing is to keep it in moderation. The optimum portion of this type of snack is 60-90 g. A healthy and digestible combination will be a mix of almonds and pistachios. To them you can add some dried apricots and prunes. Such a snack you can prepare yourself or buy it at the market or in the store. One note: if you buy a ready mix, check whether it does not contain sugar or oil – these are unnecessary additives that will only deposit in your body fat.
Oatmeal with prunes
Oatmeal is an ideal snack not only for those who want to lose weight, but also for all supporters of healthy eating. Oatmeal is a source of complex carbohydrates, which will give you a feeling of satiety for a long time. Dried plums, in turn, are rich in vitamins and minerals necessary for proper functioning of the intestines. Such a fit snack can also be used for breakfast or dinner. It is best to boil oatmeal overnight and add prunes 5-8 minutes before eating. Do not reach for ready mixes. Even if they do not have added sugar, they are loaded with other "enhancements" that diet snacks should not have.
Shake with spinach and banana
To make a tasty and healthy smoothie you need a large banana, a large handful of spinach and almond milk or coconut water. The smoothie will take you literally no time at all to prepare. You just need to blend bananas and spinach with a blender or food processor and pour a small glass of milk or water. You can add some seasonal fruit to taste. The resulting drink contains not only the necessary calories, but also vitamins A, B and C, iron, potassium and magnesium. The smoothie will also provide your body with unsaturated fatty acids.
Homemade candy bars
A truly healthy candy bar should contain only whole grains, nuts and fruit. These should be ground and pressed. You can add brown rice, dates, buckwheat groats, dried apples, chia seeds or almond paste to your diet bars. Your imagination will dictate your choice of ingredients. Once you have given the bars the desired shape, you can dry roast, bake or fry them in a dry pan.
Kefir with buckwheat
Buckwheat combined with kefir is one of the most popular ways to lose weight. In duo, these products cleanse the intestines and give a feeling of satiety. You can prepare a smoothie from these two ingredients: cook buckwheat and mix it with kefir. If you want a more substantial snack, throw a banana into the smoothie. Just be careful not to overdo the quantity: an excess of smoothie can cause gas or diarrhea.
Bananas with almond paste
A medium-sized banana contains about 100 calories, but almond paste is a caloric product, so don't overdo it. You can dip the banana in the paste or blend the ingredients in a blender – you will get a tasty, healthy and nutritious snack.
Main photo: Maksim Shutov/unsplash.com