Baby boomer nails – how to do them?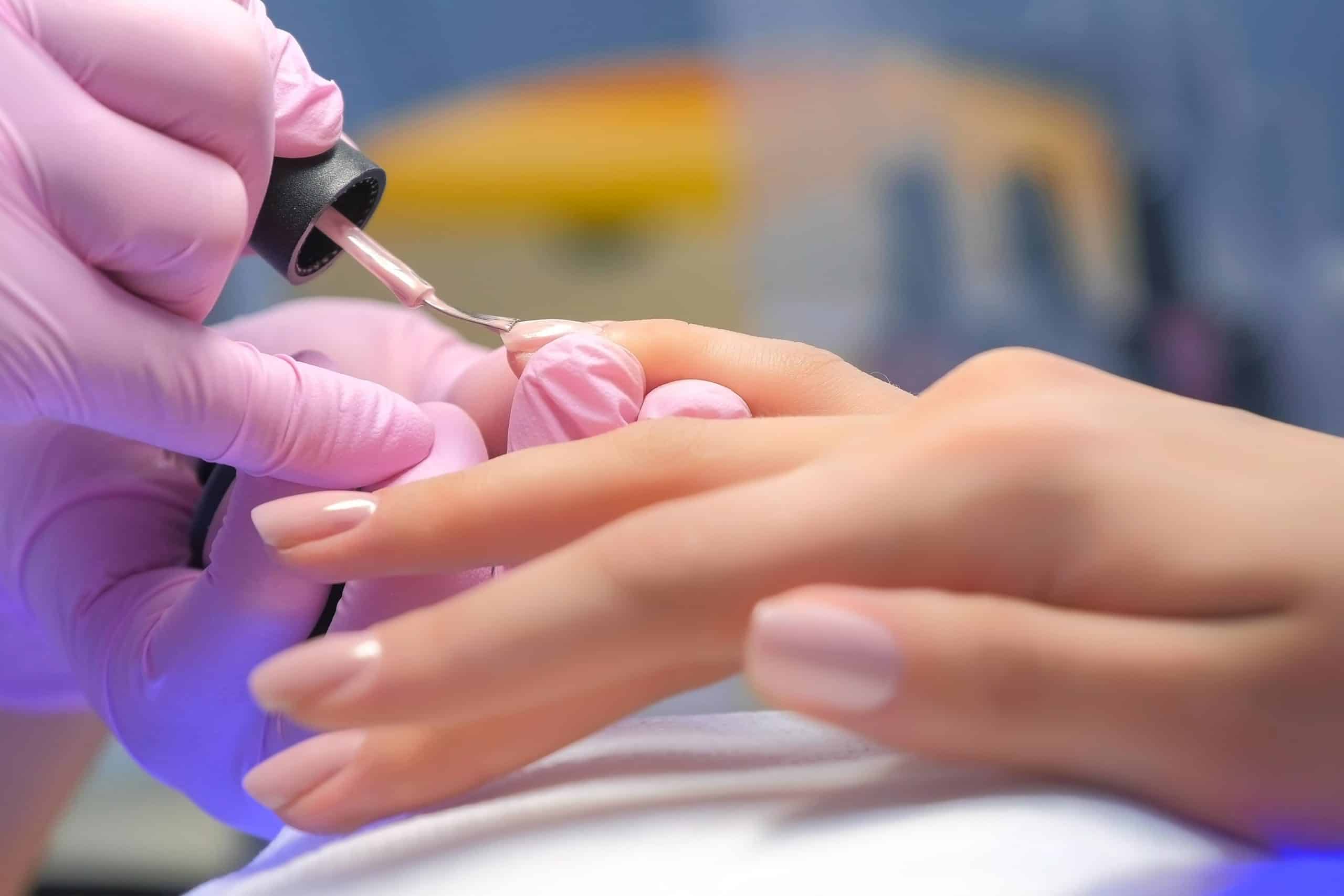 You need about 4 min. to read this post
Baby boomer nails are one of the methods of painting nails, which can successfully replace the classic French manicure. This method is becoming more and more popular. If you also want to follow the leading trends in nail design, check out how to do a baby boomer step by step.
What is a baby boomer?
Surely, more than once you were looking for an idea and inspiration for your nails, when your visit to the beauty salon was approaching. There is no denying that for each of us well-groomed and properly styled nails are a kind of business card. Baby boomer is the kind of manicure, which is great for everyday life, but also make your nails delightful during important events. It offers a variety of design possibilities, you can do baby boomer nails with glitter or colorful baby boomer nails. It can be said that this type of manicure looks like a fuzzy, classic French or a delicate ombre. It turns out that doing this manicure at home will not be at all as difficult and complicated as you might have thought. The only thing you need to do is to equip yourself with high quality ingredients, as well as enough time and patience
What do you need to make a baby boomer on your nails?
We have already mentioned that quality products will be necessary. You also need to know that it is best to do hybrid baby boomer nails or gel baby boomer nails. This will guarantee that your manicure will stay intact for more than two weeks. So what will you need? You need to complete:
uV lamp – for curing hybrids or gels;
hybrid varnishes – usually baby boomers are made in pastel shades, such as beige and pink, but nothing prevents you from choosing the colors you feel best in;
base coat – helps to prepare your nails before applying a layer of polish;
top coat – it will harden and protect the manicure;
dustless cotton pads – you can use them to wipe off the sticky layer of the applied top coat;
degreaser – will clean your nails before applying the base coat;
make-up sponge;
tweezers;
optional additional polish with special effects – if you want to make baby boomer mermaid nails;
gel – if you decide on a gel manicure;
a file or a polishing block.
How to do step by step baby boomer manicure?
Now that you have completed all the necessary accessories, it's time to create the iconic baby boomer manicure on your nails. First, file your nails to the desired length and shape. File the edges and remove the cuticles. Remember that their preparation is the first step to getting a satisfactory effect. Next, you need to mat the nail plate – the best way to do it is with a polishing block. Also cut a piece of makeup sponge. Apply one coat of base coat on the filed and matted nails and then harden it with a UV lamp. If you chose the gel nail option, apply a layer of gel at this point and cure under the lamp as well. Now it's time to apply the color. Baby boomer nails consist of first painting them with one color of your choice and then curing them under the lamp again. It's important to apply two coats of nail polish, especially if you've decided on a light color, to eliminate any gaps. Then you can start decorating the tip of your nail with another color, usually white. To do this, paint about ⅓ of the nail with nail polish, then using tweezers, grab a piece of sponge and stamp towards the base of the plate. Do the stamping several times with a small amount of polish, which will give a much better effect and ensure a smooth transition between colors. Re-harden your baby boomer under the lamp. If you want to spice up your manicure with glitter or other effects, you can do it right now. All that's left to do is apply a layer of top coat and cure under the lamp. Wipe your nails with a dust-free cotton swab soaked in degreaser or remover. Congratulations, your baby boomer manicure is ready!
Photo: familylifestyle/Adobe Stock