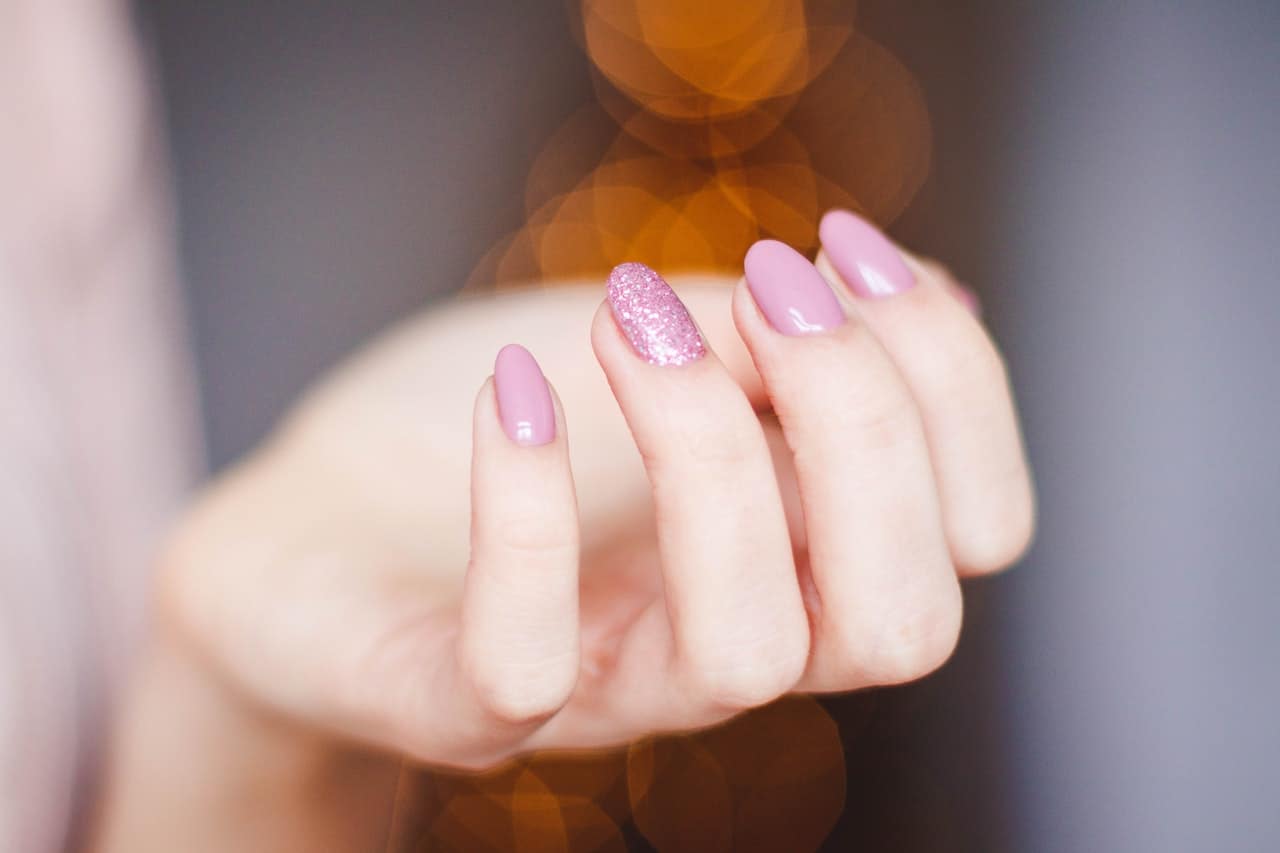 You need about 3 min. to read this post
Hands are the business card of every woman, and an elegant manicure can highlight their beauty. A common type are hybrids. How to make them last long on nails? We suggest!
Hybrid manicure among other types of decorating nails stands out durability and ease of implementation. This type of nail polish does not chip as quickly as the traditional one. You can also do it yourself at home, remembering about a few basic steps
Step one – nail preparation
First matt and polish the nail plate with a 100/180 grit file and a polishing block. It is also important to cut the cuticles and shorten the length of the nails. This will make the polish last longer
Before you start cutting your cuticles, you need to lift them with a wooden stick. After you have done that, moisturize your nails with a special base coat.
It is also good to apply a primer, which will not only degrease the nail plate, but also make the polish adhere to it better. Primers and other cosmetics that moisturize and degrease the nail plate can be applied either with a brush or a lint-free cotton swab.
Applying the polish
For this type of manicure, you need to use the right hybrid polish. Remember not to apply too thick a coat as the polish will not be cured properly and will start to crease, which will not look aesthetically pleasing. Apply two or three thin layers, depending on the color of the polish. Lighter colors have a hard time covering the nail plate right away. The more layers you apply, the more intense the color of the polish will be.
It must also not get on your cuticles. When spreading the product on your nails, make sure that the polish is only close to your cuticles and not on their surface. You can find nail polish in different colors at ACTIVESHOP.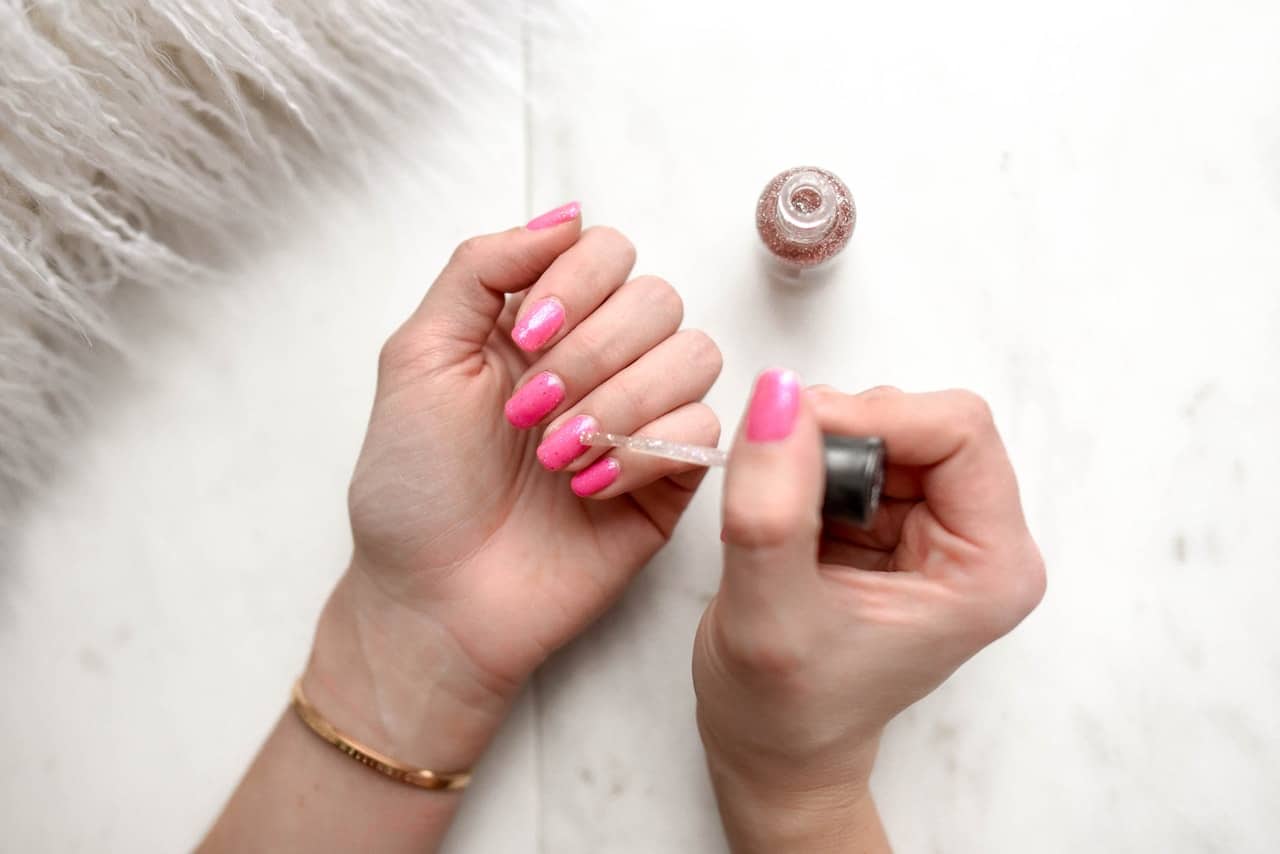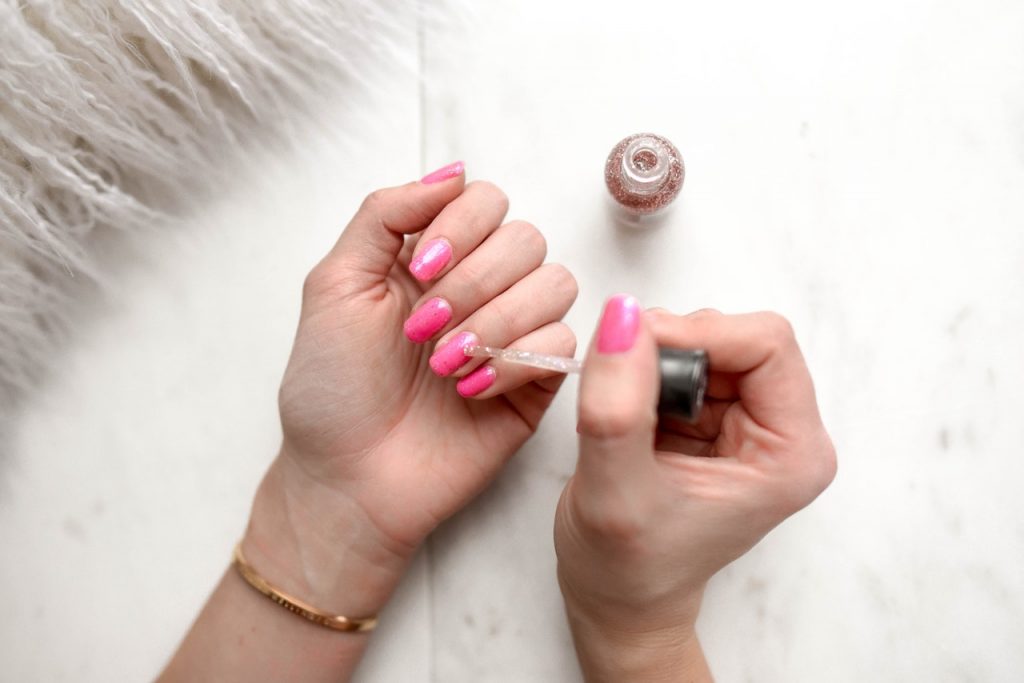 Curing by lamp
Each layer of nail polish has to be cured in a UV lamp for about 30 seconds. It is recommended to use devices with more than 9 watts – this way you avoid the risk of the polish falling off the nail too quickly.
Finally, apply a mattifying or illuminating top coat, depending on the effect you want to achieve. Then wash your nails with a cleanser or moisturizing oil.
Advantages of hybrid manicure
First of all, it lasts a long time on nails – well done up to 3 weeks. Time depends on how well the polish was applied and hardened and whether the nails were properly cleaned before the procedure. In contrast to classic manicure, hybrid does not destroy e.g. during contact with water.
Another advantage is the appearance. Hybrids are characterized by a high smoothness and are much shinier than e.g. classic manicure. If you apply the polish well, you will be able to enjoy shiny nails for a long time without any bumps or chips.
A hybrid manicure can also be done quickly and cheaply at home. All you need to do is to buy:
– wooden sticks
– nail clippers
– file
– polishing block
– hybrid varnishes
– uV lamp
Each of these items can be purchased in galleries and online stores
If you want to have beautifully painted nails for several weeks, a hybrid manicure is perfect for you. Remember to take breaks from using this treatment from time to time – it will allow the nail plate to rebuild and strengthen, which is necessary for the manicure to look perfect.
Photo Valeria Boltneva/Pexels