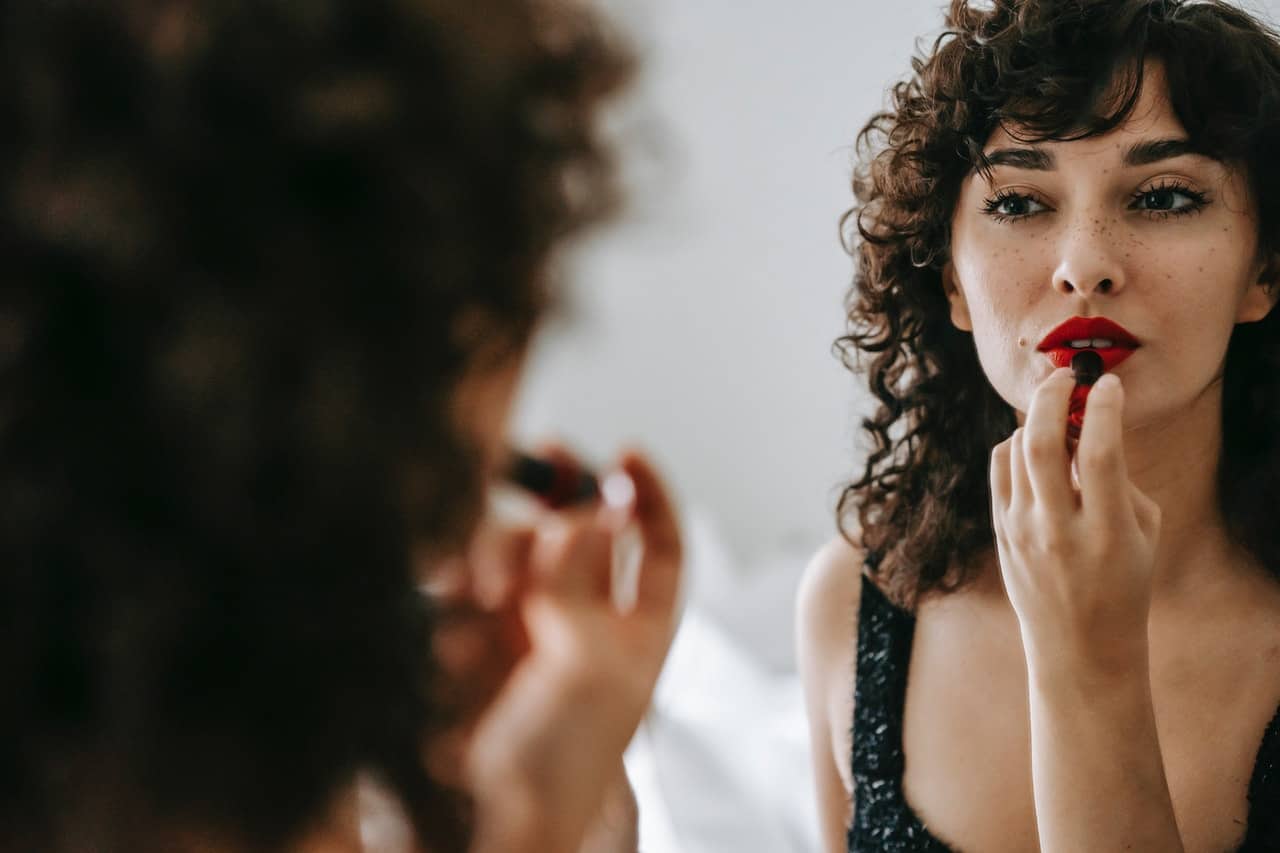 You need about 4 min. to read this post
Usually when saying "makeup", most women mean eye makeup, but lip makeup is an equally important part of enhancing your beauty. In this article, we tell you how to properly paint your lips and which techniques are best to use for this purpose
Lipsticks have been known since ancient Egyptian times, but in the form we are used to, they appeared in the early 20th century. Today's lipsticks contain fats, oils, waxes, polymers, dyes, and fragrances. Many manufacturers also add vitamins to protect delicate, sensitive skin. There are endless lipstick models available in stores, so every woman can find the right cosmetic for herself
These few simple rules of lipstick or gloss application will make you look and feel much better in them:
Even the most expensive product will look sloppy if your lips are not well-groomed. Use a lip scrub once a week to soften them and remove dead skin, and moisturize regularly with lip balm.
Don't forget your foundation. It's the foundation for your lip makeup going forward. Foundation fills in fine lines and wrinkles, makes your makeup last longer and makes your lipstick look better.
Remember, the darker the shade of your lips, the richer and lighter the chosen product will be on you.
Bright shades of lipsticks attract the eye, so a perfect face tone is a prerequisite for a successful makeup.
Only makeup remover can remove lipstick residue. If you use an ordinary dry wipe, you can hurt the delicate lip skin.
Lipstick application pattern
It doesn't matter if you draw the outline of your lips with a pencil or the lipstick itself on a brush, the technique of applying lipstick will be the same:
start by highlighting the outline of your upper lip,
then draw a horizontal line on your bottom lip,
then, draw a horizontal line across your bottom lip, and then emphasize the tips of your upper and lower lips, moving inward,
carefully connect the lines, completing the contour,
paint your lips with lipstick inside the contour.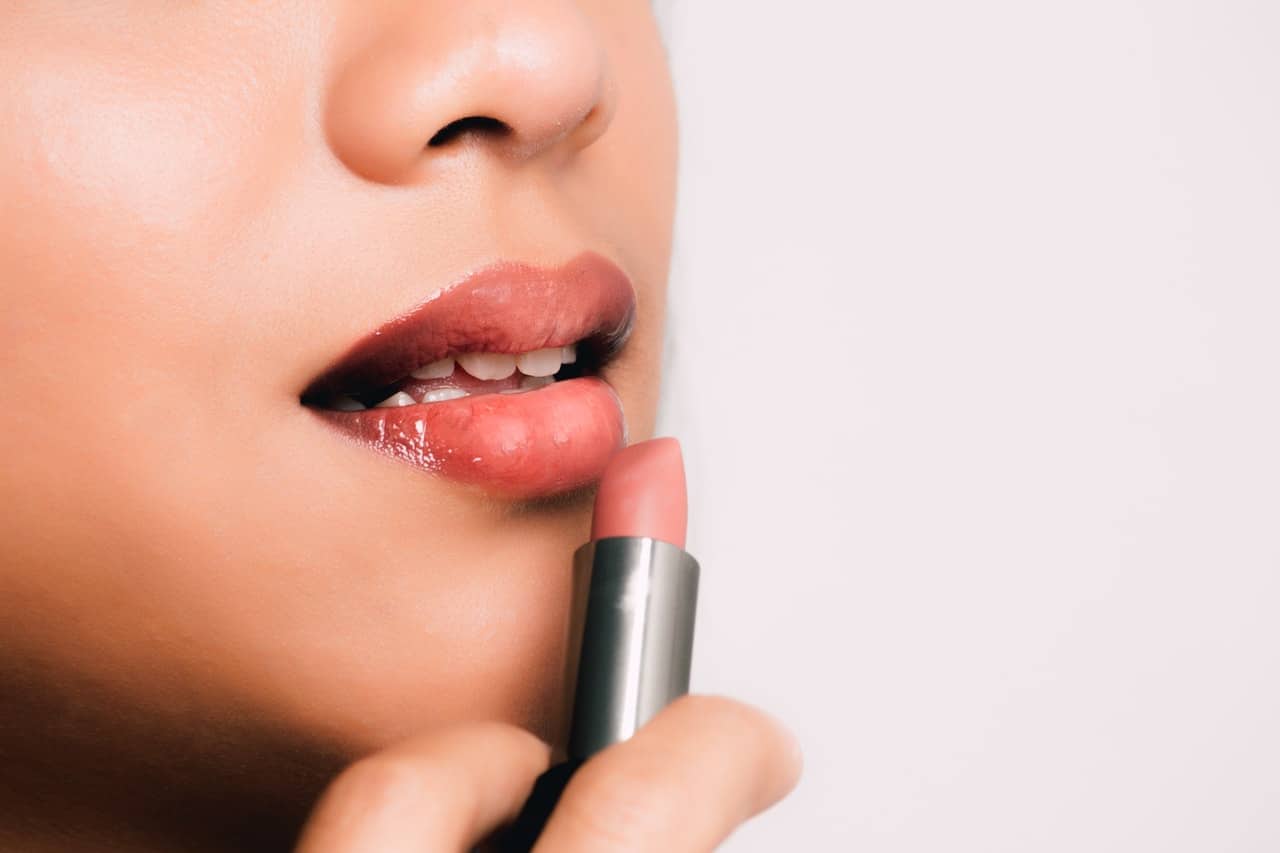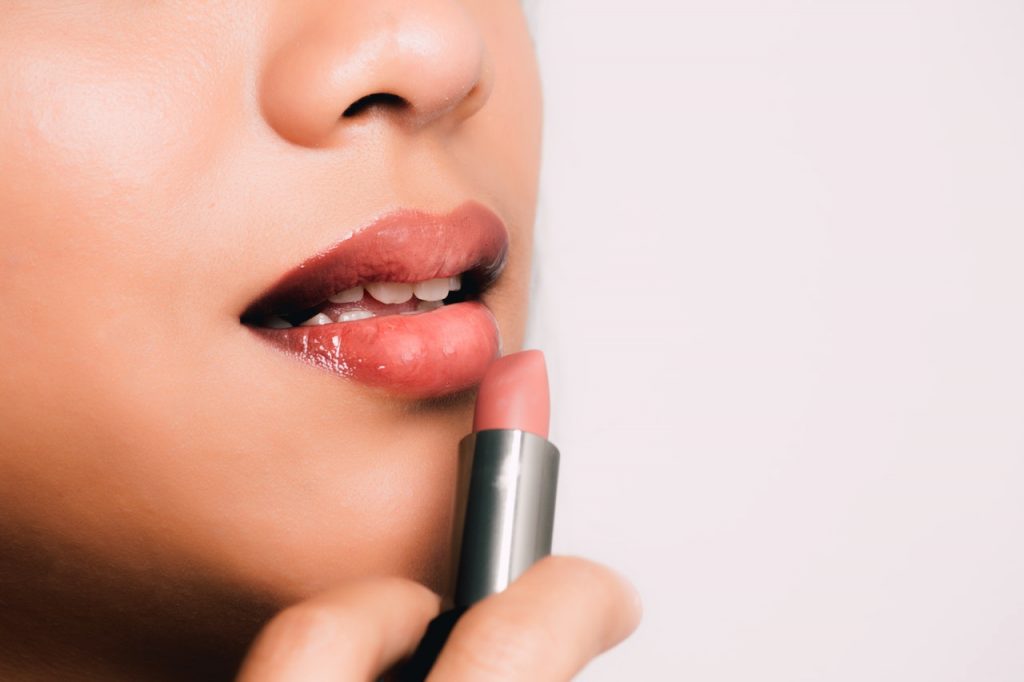 Some helpful tips for painting your lips with lipstick
Not all of us can boast the perfect lip shape, and makeup doesn't always last as long as you'd like it to. Well, everything can be fixed! Here are some tips to make using lipstick make you look ravishing.
How do you apply lipstick if your lips are naturally dark, but you want to achieve the exact color the manufacturer suggests? Simply apply foundation to your lips, hiding their true color, and then apply lipstick.
Even an inexpensive, lightly pigmented lipstick can be worn all day long. To enjoy the color as long as possible, after applying the first coat of lipstick, place a tissue over your lips and lightly treat them with loose powder, then cover with a second coat of color.
You can also make your makeup last longer by using a lip liner.You can lightly smudge the bottom line of the lip liner inward, filling in the entire lip surface.Apply lipstick over the resulting layer. You can't use glossy lipsticks in this case, because the color pigment can flake off and ugly accumulate in the wrinkles.
You can add definition and volume to your lip makeup by using slightly shimmering cosmetics (or slightly shimmering shadows), a drop of which you apply to the lipstick in the middle of the lower and upper lip.
How do I choose my lipstick?
Contrary to popular belief, lipstick should match your skin tone rather than your clothes. By following the style and not the color of your complexion, you risk accentuating flaws. Therefore, "Snow White" should not paint her lips a cold pale pink: it will only accentuate the pallor of the skin.
The perfect contour
If your lip lines are straight and both lips are symmetrical, consider yourself lucky. If not – don't fret. You can correct the shape of your lips with a lip liner.
If you want to visually enlarge the upper (or lower) lip, draw the contour half a millimeter above (or below) the natural line.
To make your lips visually smaller, apply a tonal liner (hide the natural lip line) and draw the contour half a millimeter higher (for the lower lip) or lower (for the upper lip).
Working with a lip liner is not easy, but with it you can achieve an amazing lip styling effect.
Marilyn Monroe is said to have said that a woman should impress with her eyes and lips. With her eyes she can make a man fall in love with her, and with her lips she can prove that she loves too. Check out the tricks for the perfect lip makeup above and fall in love with yourself!
Photo: Sam Lion/Pexels