3 perfect hairstyles for the beach. Top inspirations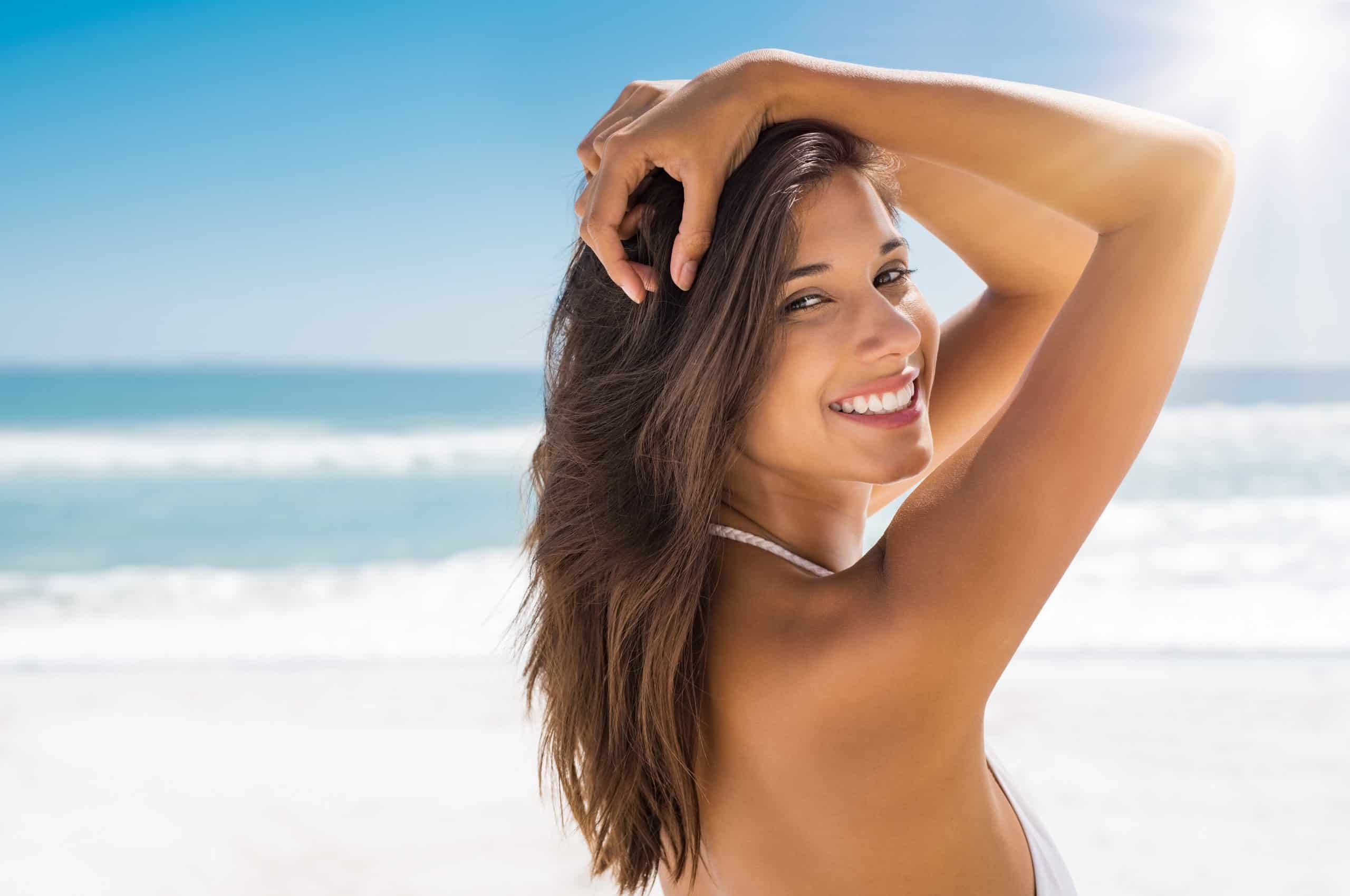 You need about 2 min. to read this post
Summer is in full swing, so if you are planning a beach holiday, here are some ideas for stylish hairstyles, which can be done in a jiffy!
This season, naturalness and a little nonchalance are the order of the day. The hairstyle for the beach should fit well and protect your hair from windstorms, for example. What are the best hairstyles for beachcombers?
The Romantic Braid
There is no need to go to great lengths to create this romantic braid. This braid works perfectly with lacy tops or flowy boho dresses. Please remember to comb your hair thoroughly before styling your braid. You may like to tie the end of the braid with a thin bandana for decoration.
Messy bun
The best option for hot summer days. This versatile style is not only quick and easy to do, but suits every face shape and hair type. Simply tie your hair into a high ponytail, then grab it in the middle and wrap it around your axis. Tie it tightly with an elastic band and finally loosen the strands slightly. The secret to this hairstyle is its naturalness, the more unruly the better!
Beach waves
This is one of the most popular hairstyles and works just as well at the beach as it does during other summer activities. The soft waves go well with almost any holiday hairstyle. How do I get the soft waves? First, you need to make sure that the hair is damp. Then divide your hair into four even strands and twist it into a snail shape. This hairstyle is left to dry naturally and then loosened.
Main Photo: Rido/Adobe Stock