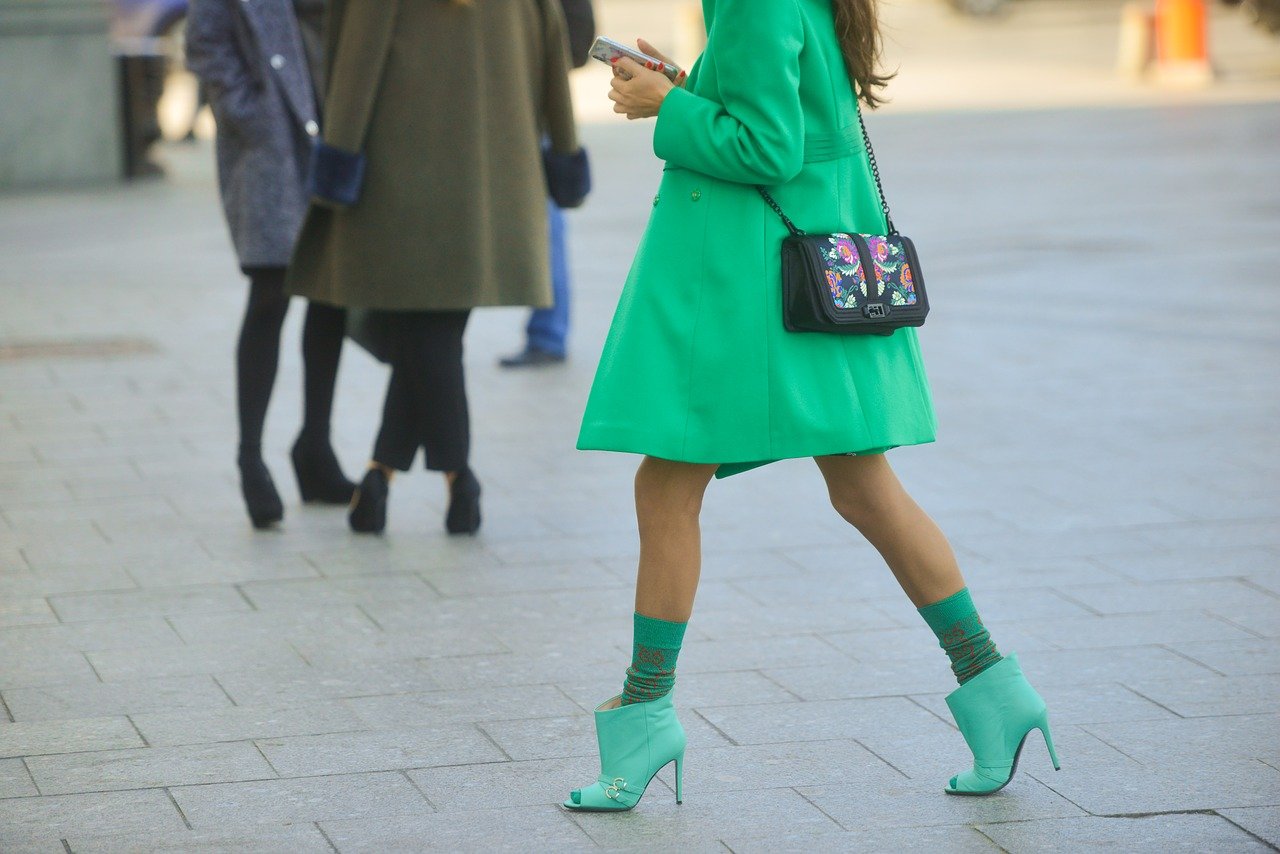 You need about 3 min. to read this post
Boots are one of the most popular elements of women's closet. And no wonder: the multitude of available models, comfort and stylish look make them useful in construction of every outfit, from youth and casual to evening and avant-garde ones.
What to wear women's boots with?
Despite popularity and comfort of this type of footwear, many women still do not know how to properly build outfits based on boots. We suggest the most successful combinations of boots with different parts of your closet. Appropriate styling based on boots depends first of all on the cut of the footwear you own.
High-heeled boots
Heeled boots are characterized by impressive and solid look and at the same time they emphasize feminine beauty. The advantage of boots with thick heels is that they look equally good on slim and rounder ladies. They are also equally effective in building feminine and rebellious styles
Thus, boots to a dress will be as good a solution as boots to jeans. If you like light and airy dresses, choose elegant stiletto boots, which you will also be able to combine with skinny jeans and boyfriend-style jeans if necessary. On the other hand, stiletto boots are best reserved for pencil skirts or tight tube dresses.
Boots on platforms
An alternative to high-heeled boots are boots on platforms. They are a perfect addition to casual outfits and youth style. However, nothing stands in the way of matching them with a skirt or a dress. Remember, however, that the lower part of the calf should remain uncovered
Very fashionable now are combinations of platform boots with denim. It can be a denim sarafan dress combined with black lace-up platform boots and tights of the same color. If you put a turtleneck under the sarafan, you will get the perfect outfit for autumn evenings.
Lace-up boots
Lace-up models, whether on heels, platforms or flat soles, have become a classic element of women's closet. When it comes to combinations, lace-up boots are a universal pair of shoes, which you can freely combine with other parts of your closet.
Nevertheless, this season it is best to combine them with slim jeans, a classic skirt and a knee-length dress. For everyday use, choose boots on flat soles, complementing them with simple closet elements – jeans and a turtleneck or a hoodie. Such combinations will be perfectly complemented with any jacket, including leather ones.
Boots – what color?
In the new season designers presented a full range of color options. Apart from classic brown, black and beige, there are new expressive proposals: red and maroon, green, shades of blue, metallic colors (silver, gold and copper) and animal motifs.
If you prefer subdued styles, definitely opt for black and beige boots. Beige is a neutral soft color. Beige boots should be matched with a contrasting top, such as a purple turtleneck or burgundy jacket, checked shirt, black coat or jacket
On the other hand, it is better to choose toned down accessories to keep the whole look together. For a uniform look, you will need a beige hat, handbag and gloves. Other accessories will add some dynamics: earrings, scarf or bracelet.
(Photo: pixabay.com)