How to wear red in winter?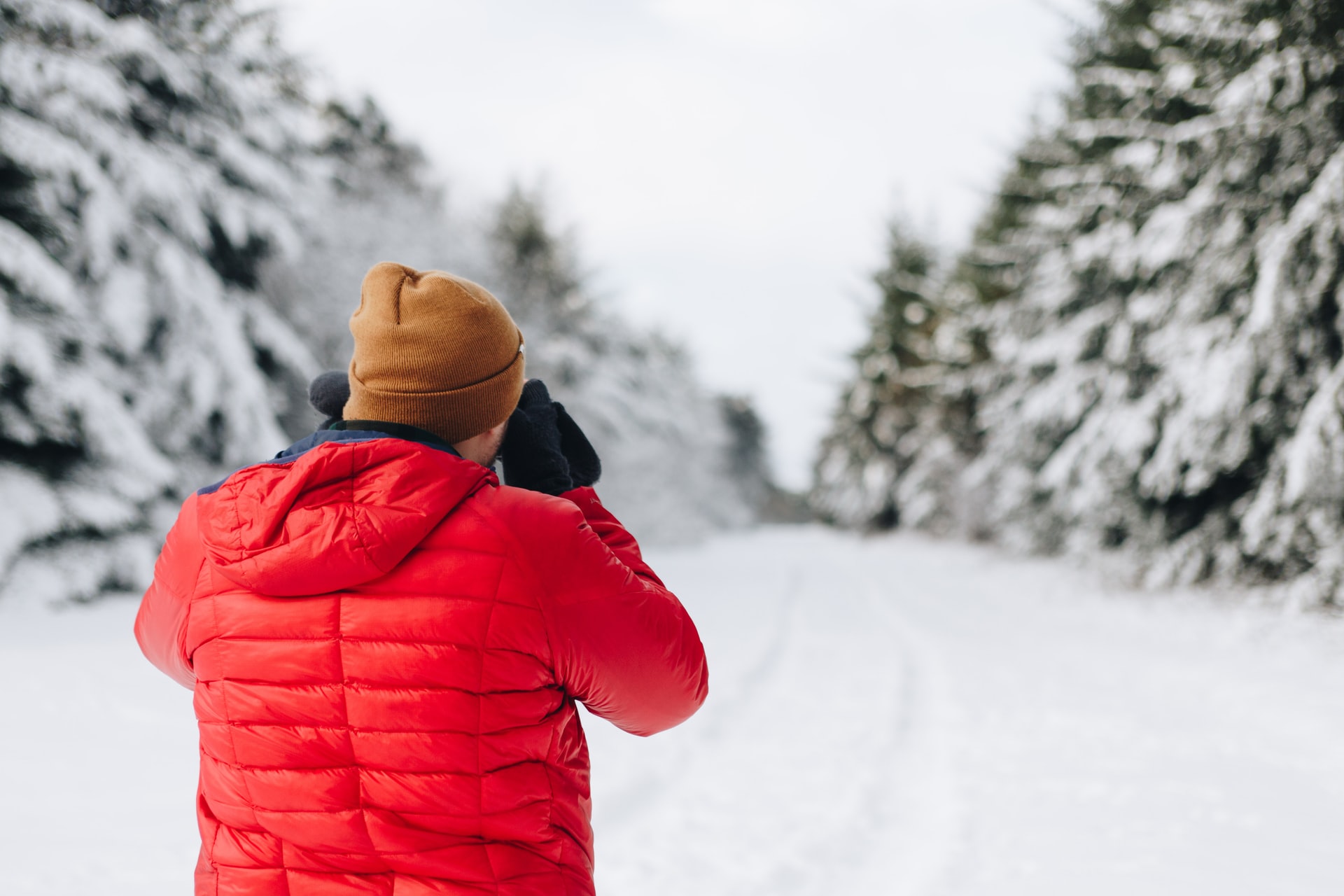 You need about 3 min. to read this post
Red is associated with courage, sensuality and energy, it is unique and immediately striking. How to wear it in winter, when subdued outfits dominate the streets and the weather does not encourage you to experiment with your outfit? Check out what you should keep in mind.
Coat/jacket
Depending on the cut of the coat, red may look both elegant and casual. Oversize cuts are the basis for sporty outfits, while double-breasted or slim-fit coats will look great at formal meetings. Remember, however, to choose clothes and accessories carefully – with bold colors it is easy to create chaos. Solid outfits work great, e.g. black
Here are some useful hints:
if you wear a red coat, put on beige, cream, gray or brown accessories, and if you like contrast – black, navy blue, bottle green or graphite;
the previously mentioned cut also plays a role when choosing other elements of the outfit. Choose pants or a skirt in such a way that the set will not upset the proportions of your figure;
when it comes to shoes, you can even wear warm sports sneakers with the jacket, while with the coat – trendy boots, shoes or stiletto heels
Red scarf
This basic closet item, so important in winter to protect you from the cold, is a very interesting complement to your outfit. You can go the traditional route and opt for a contrast: black coat and dark accessories + red scarf, or if you like to experiment, don't be afraid of monochrome combinations, in this case two shades of red in one look. But make sure you keep the right balance – you don't want to look kitschy.
Red Shoes
Just like with the scarf, shoes are a great way to spice up your winter outfit. If you love subdued colors and often wear dark coats or jackets, these shoes will liven up your outfit and make you stand out on the street.
For a casual outfit, match red sneakers with fur, lace-up boots or baggers, which have become fashionable in recent years.
Elegant outfits with coats go well with high boots, bowler hats, slippers and heeled boots
When choosing shoes, take into account the material they are made of. Lacquered red boots will be very eye-catching, so it is better to match them with an outfit for a party. For formal occasions, opt for leather or suede
Styling Ideas for Men
Of course, red colour in winter is not only for women. Men also look great in red, especially in burgundy or maroon. A long double-breasted coat is an extravagant finishing touch to a smart casual look, while a youthful jacket with a hood and fur is a great everyday accessory and adds a cool touch to any outfit.
Red scarves – plain or checked – cheer up a winter look, just like in women's outfits, and burgundy oxford shoes are quintessentially elegant
In recent years, red is increasingly seen in winter. Yes, it is a color that requires thought when composing with the rest of the outfit, but the effect obtained definitely rewards the courage to experiment.
Main photo: Luke Porter/unsplash.com