Spices worth using every day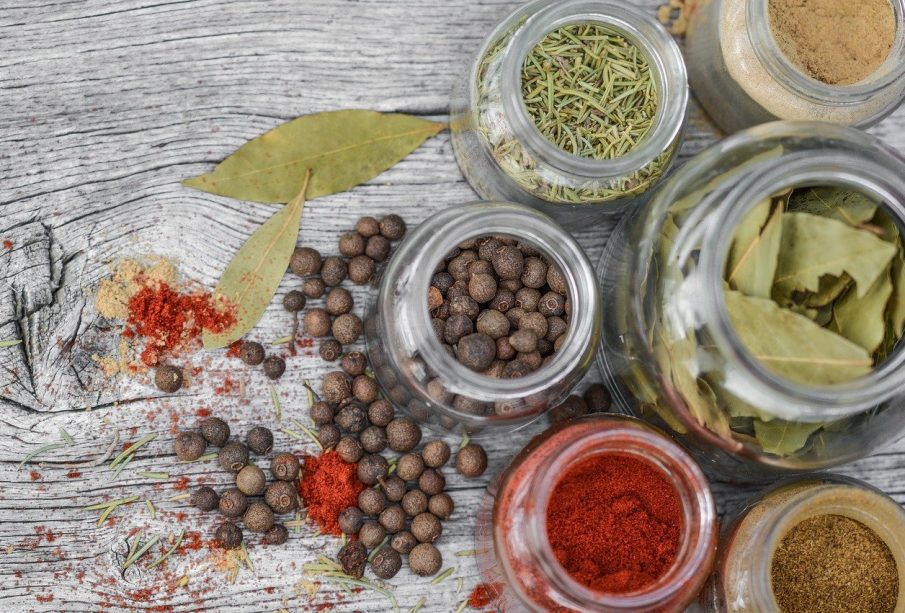 You need about 3 min. to read this post
Spices not only add flavor to any dish, but are also a great source of valuable nutrients. Check which spices are worth having in your kitchen.
What spices should be added to meals?
Do you like cooking for your family? Home-cooked food is the best and beats eating out. Especially if you use the right spices and herbs. Thanks to them we will use less salt (usually we over-salt dishes that are not properly seasoned). In stores you can find ready mixtures of spices which are described as herbs instead of salt. However, it is worth knowing that it is usually a mixture of savory, tarragon, lovage, marjoram, rosemary, and coriander. It's worth to get a supply of these herbs and add them to your dishes – after a few tries you'll surely find the proportions that work best for you.
What other spices are worth having in your kitchen?
Turmeric
This is one of the ingredients in curry spice, but it's also worth having in your kitchen in its pure form. Turmeric is rich in curcumin, which has long been used in Chinese and Ayurvedic medicine. It has been proven to be a powerful antioxidant with not only anti-inflammatory, but also antiviral and antibacterial effects. Curcumin has strong anti-cancer and detoxifying effects. Therefore, it is worth consuming turmeric regularly. What to add it to? It can be added to Asian dishes, but also to broth, which will give it not only a beautiful color, but also a great smell and taste.
Oregano
Actually oregano. This popular herb is also sometimes called wild marjoram. Oregano is often used in Mediterranean cuisine and can be found as one of the ingredients of pizza. However, it is worth adding it to other dishes as well! Oregano will improve the flavor of roasted meats, fish and potatoes, as well as add flavor to salads and sauces.
Oregano has a number of medicinal properties. It acts as a detoxifier and effectively soothes skin irritations. It will also be invaluable in the case of cough and sore throat infections. It is worth knowing that oregano is valued in medicine to such an extent that pharmacies and herbal stores offer oregano oil which can be used to treat many ailments – however, it is worth consulting your doctor before using it as the concentration of carvacrol is very high and there are certain contraindications to its use.
Marjoram
We have already mentioned it in the context of herbs instead of salt. However, marjoram has a much broader use and a number of health-promoting properties. The most important of them include relieving abdominal pain and improving circulation. Therefore, it is worth adding marjoram regularly to meals. It is perfect as a spice for fatty meals and leguminous vegetables.
Parsley
Many people love it as an addition to broth, many sincerely hate it (especially children and parents who have to fish it out of their children's broth). However it is worth adding it to meals, because parsley has a high content of vitamin C and beta-carotene. It positively affects the appearance of the skin and urinary tract, also freshens breath and improves digestion. It is worth seasoning meals with it. It will be good for your health!
main photo: pixabay.com/monicore