Makeover is easy! Check out how to give your outfits new life!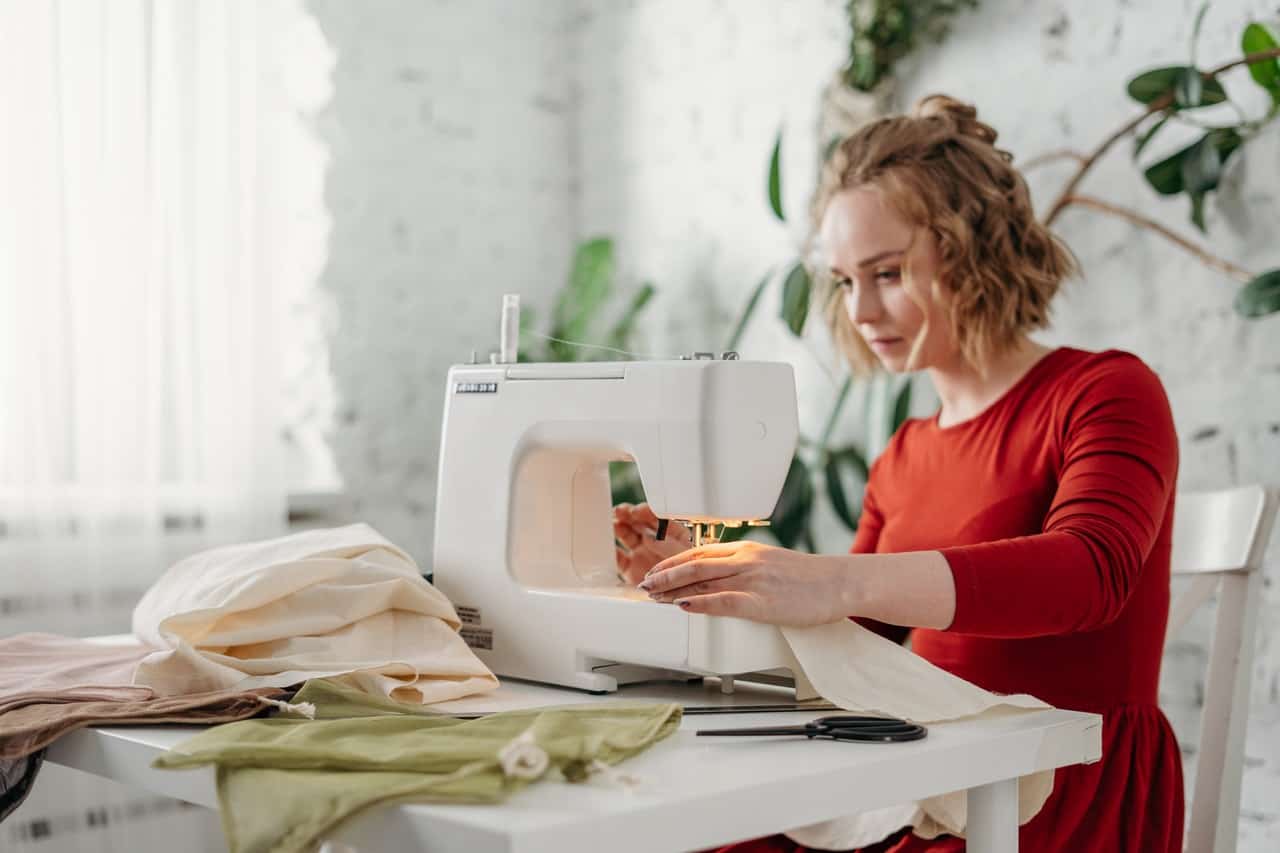 You need about 3 min. to read this post
Have you always wanted to learn to sew, but never knew where to start? Relax, it only seems so difficult. Start a hobby today and create your own unique outfits!
For whom?
Believe me, although making clothes is a very rewarding activity, it can be time-consuming and that's why it won't work as a hobby for everyone. First of all, it won't appeal to those women who don't have the patience and don't want to spend several hours on each project. Instead, it will be a great activity for any creative artist, a girl bored with mainstream fashion or just someone who likes to personalize her properties to give them a one-of-a-kind charm.
Where to start
When you start your sewing adventure, do not invest a large sum of money in materials or manuals on the process. You don't even know yet if you will like the hobby. And you don't want to spend a thousand zlotys on a Brother sewing machine only to have to sell it later, do you? Limit yourself to two, maximum three books that will introduce you to the world of sewing and teach you the basics. Good choices would be "Simple and Fashionable Sewing" and "Sewing is Easy. All about sewing", the book version of the already cult Burda magazines. The latter, however, may be too complicated for a beginner, so you can safely skip it for now, until you gain some familiarity with altering clothes. And if your budget is extremely low, there are plenty of free courses and videos on the internet on how to start sewing. There's nothing wrong with starting with them.
What's next It's rather obvious: a sewing machine! You need a decent tool that instead of making your job harder, it will make it better. As a beginner, you're not going to spend a fortune on the right equipment, so do your research and choose a machine that you can afford and that can serve you for several long years. Cheaper models of the Minerva sewing machine will do just fine.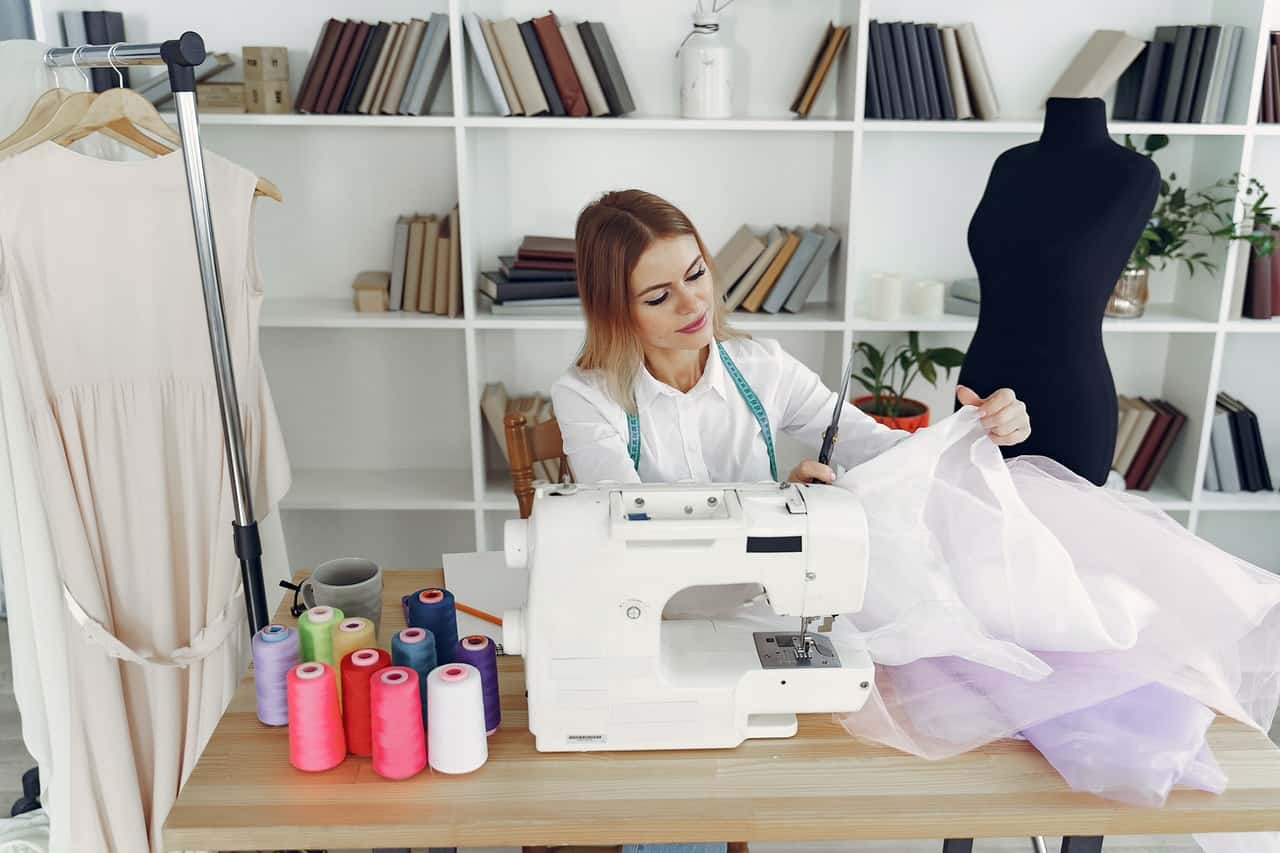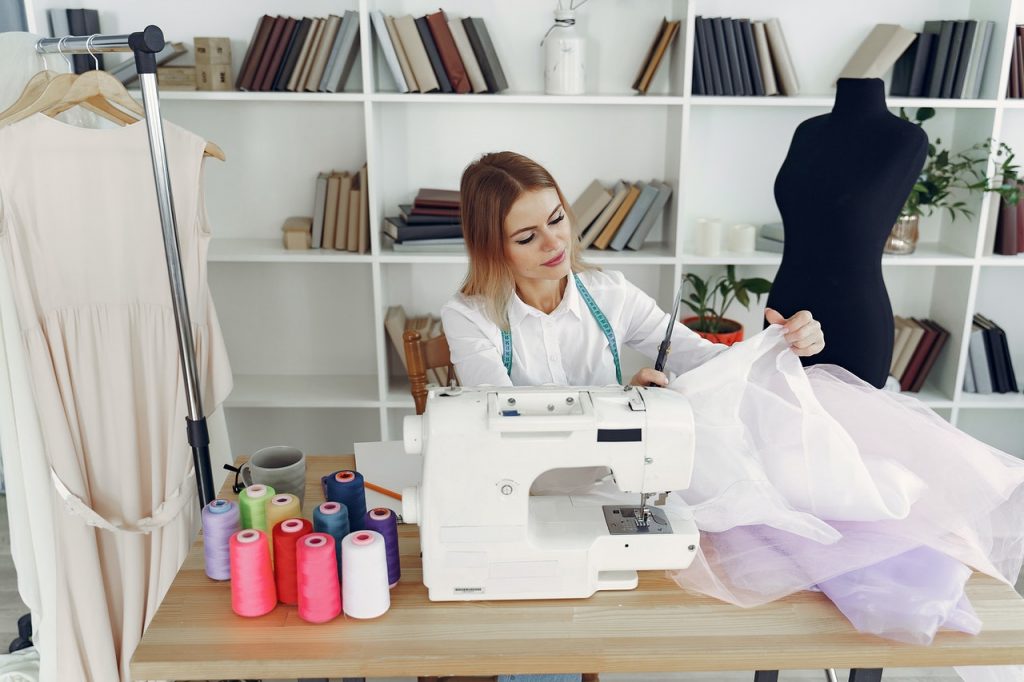 Where to get the materials?
Look for your first patterns online or in magazines such as Burda. You can easily find old, but still usable issues on various sales sites, which you can buy for a few cents. It is on them that you can practice your sewing skills.
Fabrics purchased even from a wholesale store can cost a bit, especially if you haven't budgeted heavily for this hobby. This problem can be easily remedied. Just head to your local second hand store on a day when prices are cheap, and pick out some clothes that you would love to remake. Even old curtains or sheets can serve as a canvas for your artistic excesses. By starting with small projects like just altering already-made clothes, your skills will improve over time. And when you finally become a real pro at garment alterations, you can replace your old machine with a modern Janome computerized sewing machine!
What about embellishing?
You have redone your first T-shirt but there is something missing? For a dozen or so zlotys you can buy fabric markers and decorate it with a one-of-a-kind personal drawing. You can also learn how to embroider (believe me, it's trivial) and embroider a beautiful floral pattern on the sleeves. All you will need are embroidery needles, a tambour, some mouliné yarns and a lot of patience. All the effort will be worth it when you finally see your little work of art finished.
Main photo: Cottonbro/Pexels