Chiara Ferragni – the secret of her style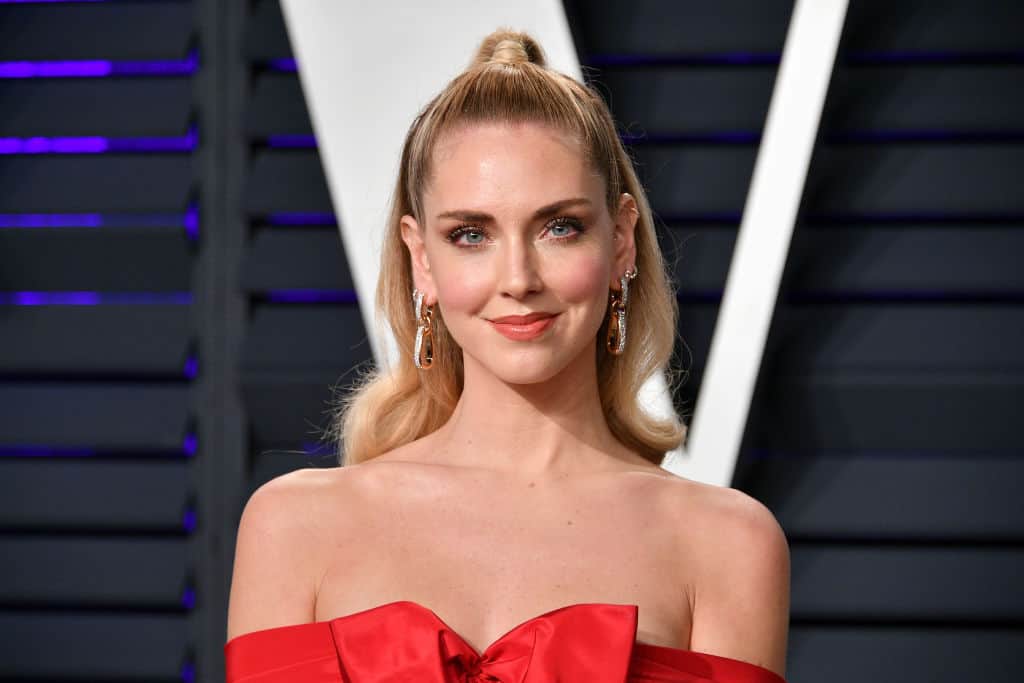 You need about 4 min. to read this post
Social media is a powerful tool in this day and age that brings out world famous models, actors, makeup artists, chefs and even fashion designers. Chiara Ferragni – a world famous blogger who with her style and later designs has made almost every woman want to "wear Ferragni"!
Who is Chiara Ferragni?
Chiara Ferragni was born in 1987 in Cremona, Italy. She currently lives in Milan with her rapper husband Fedez and son Leon. She has been interested in fashion from an early age, and in 2009 she started her online activity and established a blog – "The Blonde Salad". The Salad in the name does not mean fitness articles, but simply a mix of: styling, lifestyle, travel and her own experiences and insights. Today, The Blonde Salad is not just a blog, but an extensive fashion platform with dozens of people working on its editorial team
Ferragni's fashion history
The blogger admits that her fashion inspiration has always been her mother. Even as a little girl, she would sneak dresses, stilettos and handbags from her closet, putting on her own fashion shows (which soon became a reality on a global scale). At first she photographed her outfits just for fun, but with time – she started to publish them online. She received many positive comments on websites such as Lookbook.nu and Flicr, which motivated her to start a blog. The Blonde Salad was initially supposed to tell about every aspect of Chiara's life, however, the greatest interest was aroused by her stylings, shown in beautiful, aesthetic photographs. Currently, Ferragni's profile is followed by about 22.4 million users on Instagram, and hundreds of thousands of people visit her TBS page every day, which was a "regular blog" a few years before
Big successes
After nearly two years of running her blog, Ferragni was honored by New York magazine as "one of the year's biggest street style breakout stars" and by Teen Vogue as Blogger of the Moment. In 2013, she released an author e-book, titled: "The Blonde Salad". She began collaborating with some of the world's most recognizable brands such as Louis Vuitton, Chanel, and Dior. She appeared in an advertising campaign for Guess, designed several pairs of shoes for Steve Madden, as well as a series of swimsuits for the show Intimissimi on Ice. She became a global brand ambassador for Pantene and the face of bridal brand Pronovias. American toy company Mattel, Inc. launched an influencer-inspired Barbie doll in late 2016. The Ferragni miniature was dressed in a white T-shirt, jeans and a black leather jacket. Her face appeared in many fashion magazines, including: "Vogue", "Bazaar", "Glamour", and "Elle". From 2013 to 2018, Ferragni's name was featured on The Business of Fashion's list of the "500 most influential people from the world of fashion," and in 2015, she was included in the "30 Under 30" list, biweekly Forbes
A recipe for fashion
Chiara's first photos online are very different from the current ones. The influencer in many interviews admits that in the beginning she had problems applying makeup, which she learned from an experienced colleague. She used too dark a foundation and did not line her eyes properly with black crayon. Her styling was dominated by gold accessories, animal motifs and an attribute – black opaque tights, matched with skirts, dresses and shorts. Later, she selected fun accessories and appreciated street fashion – streetwear. Today, there is something for everyone on her website, both comfortable and elegant styles, for the red carpet and travel, muted colors or lovely pastels, stilettos or sneakers. She swapped her strong eye makeup for a softer one that adds to her freshness.
Passion the key to success
In 2013, the first collection of the brand Chiara Ferragni Collection was created. The brand bearing her name offers shoes, handbags, accessories and unfussy clothing. Collaborations with the brand marked with a "wink" were undertaken, for example, Lancome, creating a collection of makeup cosmetics, as well as the sports company Champion. In 2019, the film "Unposted", about her life and road to fame, appeared on screens.
The designer is a perfect example of a person who, doing what she loves, putting her heart and precious time into it, is able to achieve success. The power of social media, which plays a significant role in today's world, as well as persistence and support of her loved ones helped her reach her goal. If you want to make your dreams come true – pursue them relentlessly and always give 100%!
Photo by Dia Dipasupil/Getty Images Entertainment/Getty Images