Celebrity necklace – how to wear it?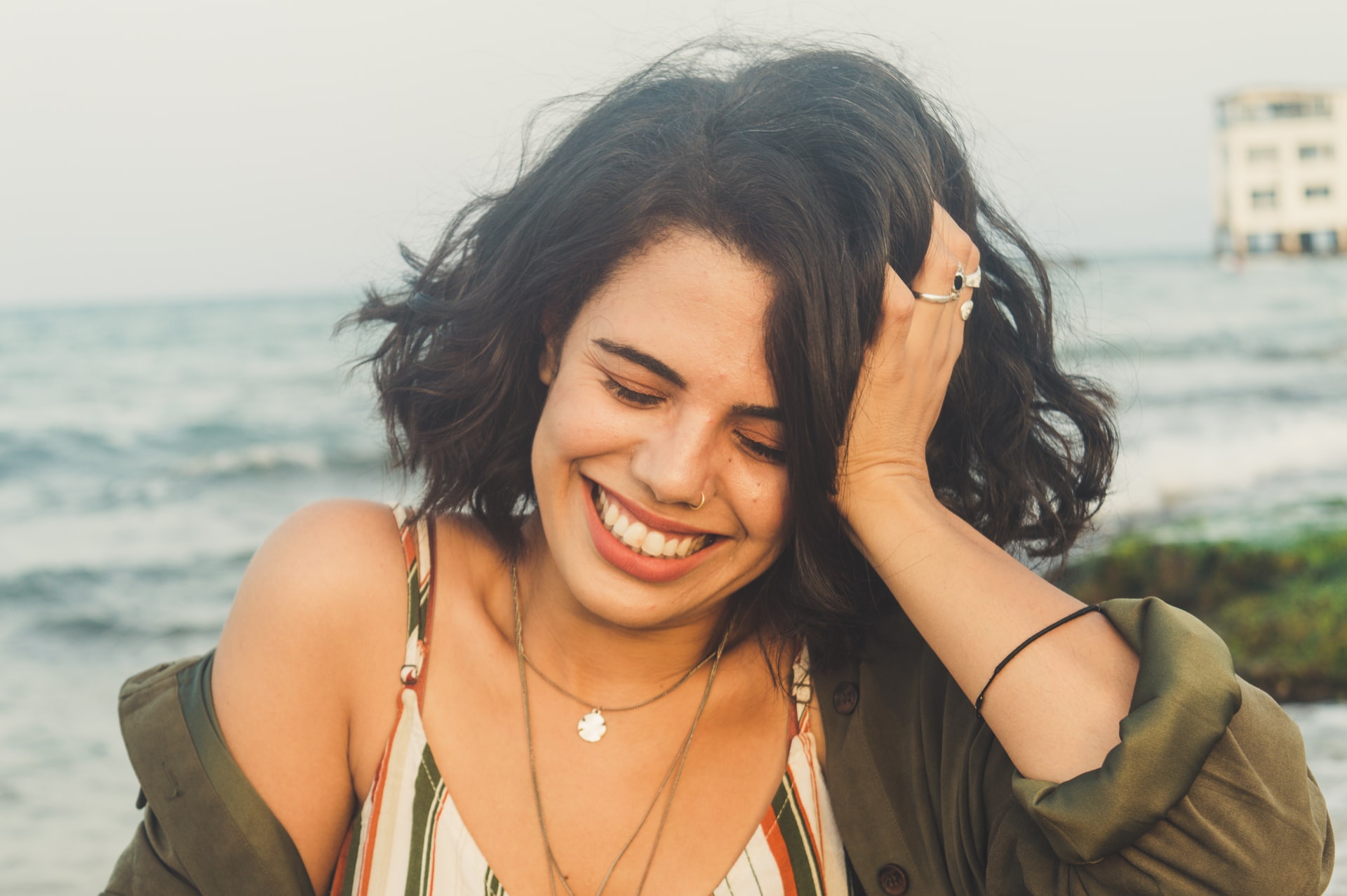 You need about 4 min. to read this post
Celebrity necklace, also known as star chain, impresses with its delicacy. It has a romantic pendant in the shape of a heart, clover or a circle. If you like rock look, choose a celebratory necklace with a skull or a plate. Double and triple tinsels are becoming more and more popular. They come in a variety of colors so you are sure to find something that suits you
How to wear a fine gold necklace?
This necklace goes well with blouses with lace, prints, frills, deep necklines or beads. Deciding on such a set will show those around you that you really know your fashion. If you have romantic and dreamy nature, you will surely like this necklace. You can wear it not only on daily basis but also on special occasions.
Gold jewelry goes best with a warm skin tone. If you look good in gold, apricot, turquoise, brown and green color, reach for a gold celebrity necklace. Before you put it on, do your makeup and spray on your favorite perfume. Then you don't have to worry about getting it dirty.
Some ideas for feminine and trendy looks
Delicate celebrity necklace goes perfectly with blouse or sweater with open back. This combination is extremely feminine and stylish. Choosing this solution you can be sure that nobody will pass you by indifferently.
This necklace is discreet and perfect for any occasion, so you can easily match it with any outfit. Lace-up tops with a v-neck have been very popular for several years. The proposed necklaces go perfectly with them. Choose a short and round necklace that will adorn your bare skin and perfectly balance the original neckline of the top. If you want to wear a blouse with an expressive print, match it with minimalistic jewelry
Have you put on an elegant striped shirt? Wondering how to match it with the perfect jewelry? Opt for a delicate necklace with a clean design to add a touch of charm to your office look
How to wear a silver celebrity necklace?
A silver necklace goes with almost any outfit. Just remember not to combine it with gold accents. Do you want to highlight your beautiful tan or olive complexion? Then remember that silver goes well with white clothes. If you like bold solutions, wear a silver celebrant with a plum, turquoise or orange dress
Like other precious metals, a silver necklace can tarnish over time. Remember to clean it with soapy water once in a while. Use a soft brush to gently polish and scrub the surface.
Why should you buy a celebratory piece?
Are you looking for new ways to spice up your closet? Do you want to emphasize your outfit with appropriate jewelry? Then reach for a gold or silver celebritka. A beautiful, expressive necklace with a pendant will enliven every outfit. It looks great with jeans and a simple top
Do you like to play with fashion? Are you looking for an idea for casual stylization? We have an interesting proposition for you. Wear your favorite blouse or strapless top. If the weather outside is not good, throw on a jeans or flannel shirt. Jeans or chinos go well with this outfit. Make sure that the colors of your outfit and necklace complement each other. If you opt for a monochromatic look, you will have no problem with it. Do you like a challenge? Are you not afraid of experimenting with fashion? Then put on a patterned shirt and match it with a stylish celebrity hat. Try to match colors, even if the patterns are a bit contrasting. This will show that you know your fashion.
Does a celebrity hairstyle go with the office look?
Not sure if you can wear a pendant necklace to the office? Of course you can! All you need to do is look for a celebratory necklace in a minimalist style. It is an elegant addition to a sweater, cardigan or perfectly tailored dress. When looking for the right jewelry, pay attention to the color and pattern. If your normal outfit for work is simple, a small coin will gently enliven it. Such styling will give you a confidence boost.
Photo: Chermiti Mohamed/Unsplash