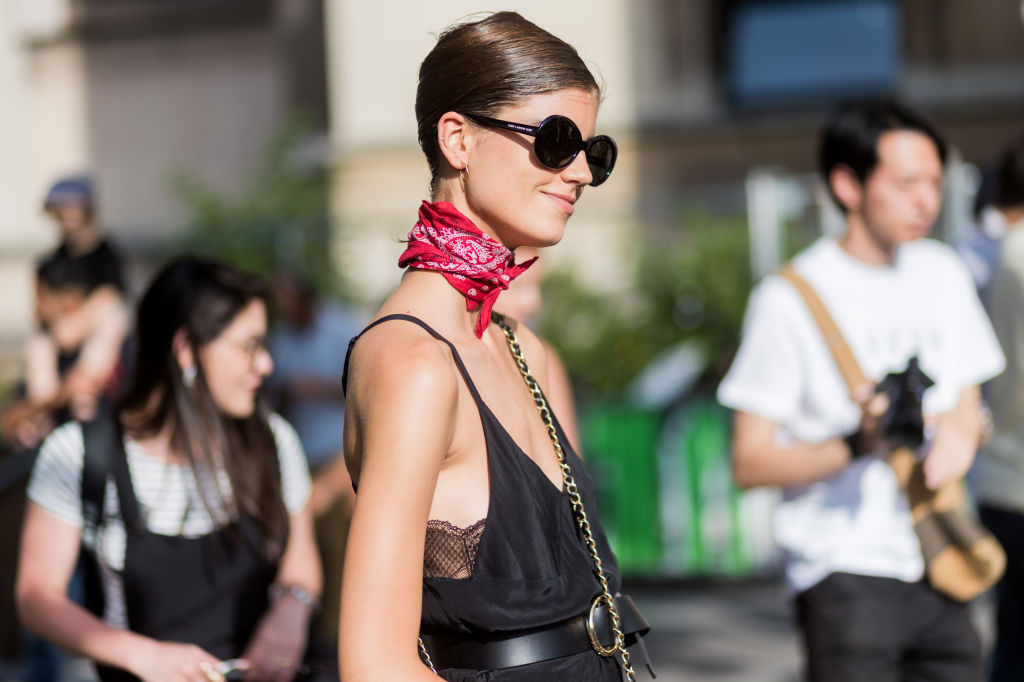 You need about 2 min. to read this post
The bandana is back in style this season. How to wear it to look fashionable on different occasions? We tell you how!
The unique hairband
Instead of a traditional hairband, you may prefer to wear … a bandana! the bandana! The bandana not only provides ample support for your hair but also adds a lot of interest to even the most understated hairstyles. The bandana looks best paired with a casual white or denim shirt
Bandana instead of a belt?
Why not! If you want to add a bit of extravagance to your outfit, this accessory will be a hit. You can combine it with jeans for example. However, we advise against wearing the bandana as a belt with elegant pants, because you may get the opposite effect and the whole thing will look bad.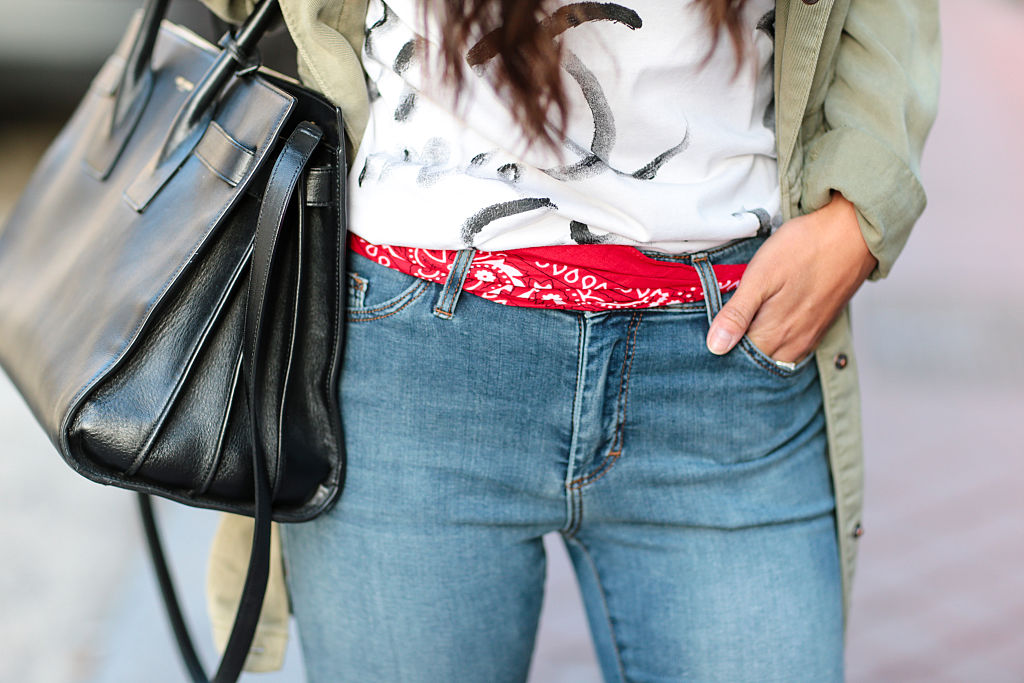 Accessorise with a handbag
Are you tired of your favourite bag? Then you may want to give it a little makeover. If you want to create a rock chick look, attach a bandana in any form to your bag. It would look perfect paired with a stylish black ramen jacket!
Main Photo: Christian Vierig/Getty Images Entertainment/Getty Images