You need about 4 min. to read this post
The wedding is a special moment in life, so every bride wants everything connected with it to be perfect. One of the elements that should make the bride and groom remember this day for the rest of their lives is a wedding session. If you are looking for an idea for organizing such a session, you have come to the right place! Check out our suggestions.
There are plenty of possibilities how and where the wedding session will look like. However, if you do not have a precise idea where to take your wedding pictures, the open air will be perfect for it.
Where to take your wedding pictures?
Plein air
If you and your groom-to-be enjoy relaxing by the water, you should consider a session in such a place. It does not matter whether you decide on photos by the sea or by the lake or river – water will give them the right atmosphere. And if the session will be taken at sunset, you can be sure that the romantic mood will perfectly reflect the essence of your wedding.
In the nature
The forest or the meadow is a perfect solution for you if you like spending time outdoors. Green grass and colorful flowers or a walk among the trees is a beautiful background for your wedding photos, especially if you get married in spring or summer.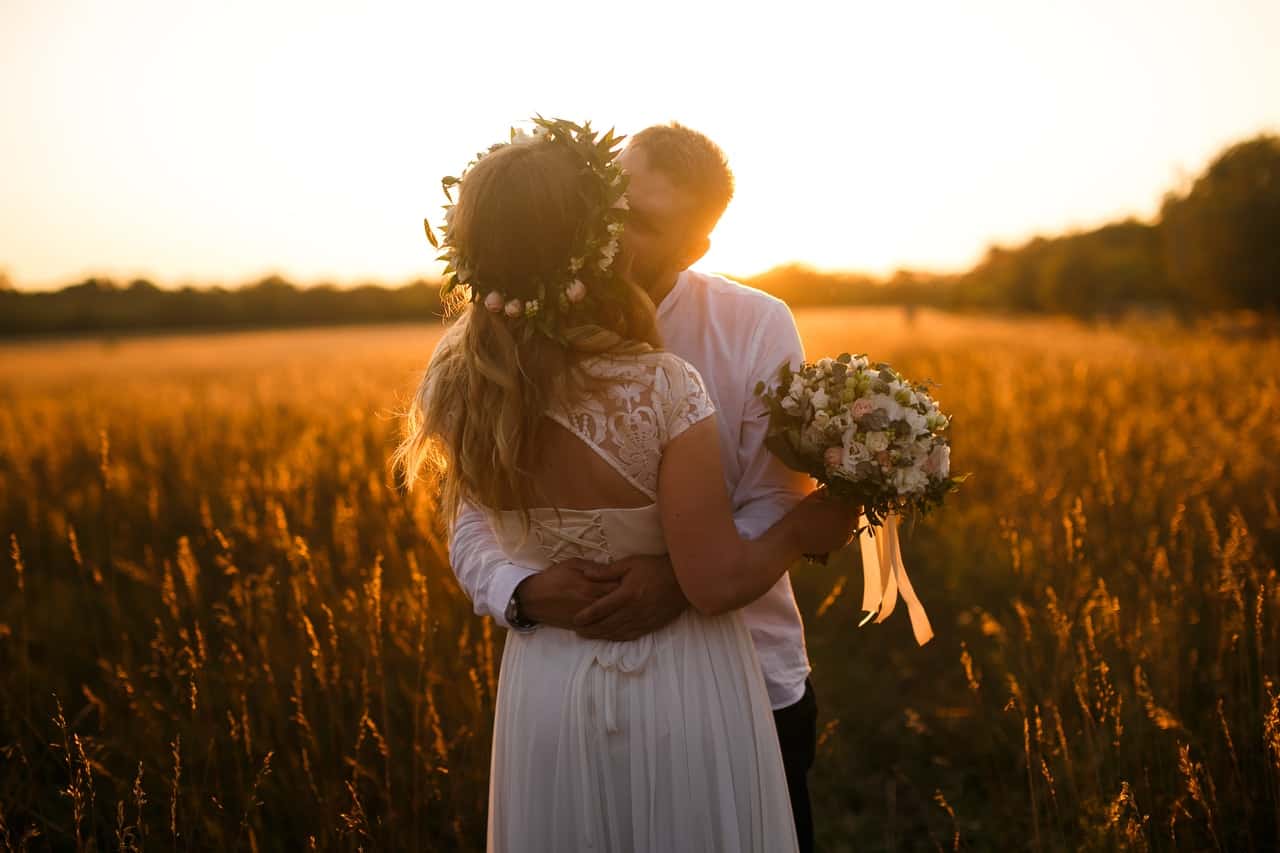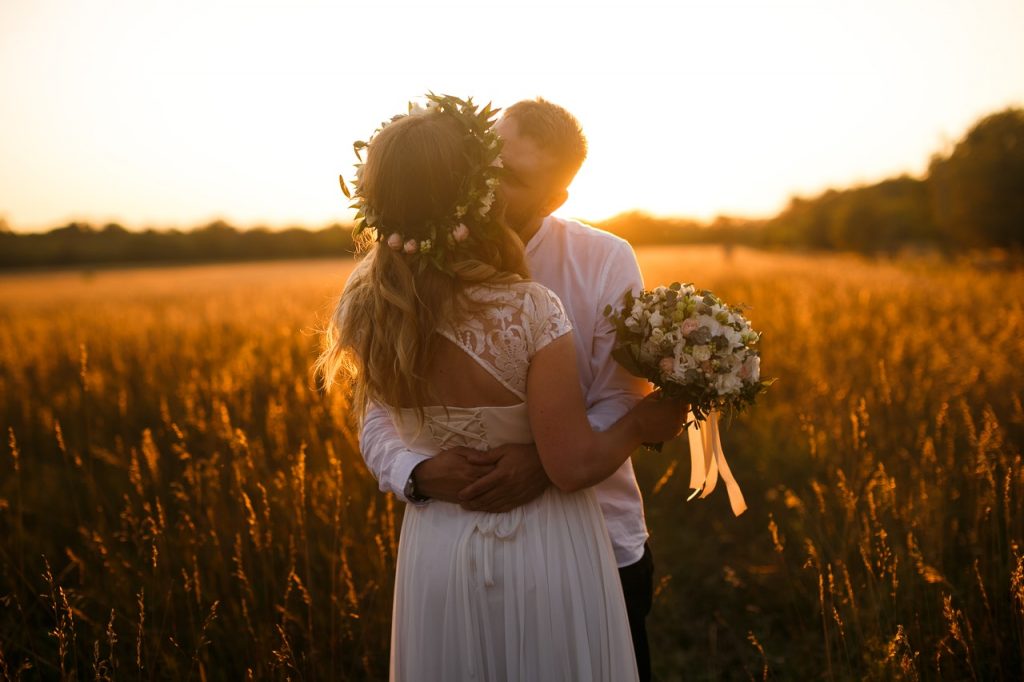 Session in the mountains
Do you love mountains more than forests and water? Organize a session among rocks and mountain peaks. Such photos are minimalistic, but thanks to mountain views they will surely take your breath away.
Palace elegance
A wedding session in a palace is the best option for you if you like elegance and historic interiors. The palaces are full of richly decorated rooms, thanks to which the photos will have a special atmosphere. Not only are the interiors of palaces original, but they are usually surrounded by gardens or parks. Thanks to that you can take photos both inside and outside the palace.
What outfit for the session?
In most wedding session photos, the bride and groom-to-be are dressed in a wedding dress and suit. Depending on the location where the session will be held, you may opt for a different outfit or several styles. Certainly, an integral part of each of these outfits should be women's pumps, which are extremely elegant.
Make the session more interesting
In addition to choosing the perfect location for your wedding photos, it's also worthwhile for you to think about whether you want to enhance them in some way. If you and your fiancé have a common passion, you may decide to have a session related to it. Depending on what you are interested in, it could be a picnic on the grass, a session in front of a movie theater or at a horse farm. If you are passionate about automobiles, vintage cars or motorcycles would be a great option.
Extreme photos
Do you like adrenaline and extreme sports? If so, you will be in your element during the session organized in such circumstances. Ballooning, paragliding or snowboarding are unique solutions, which will mean very dynamic photos.
Stay at home
If you and your future husband are homebodies, you do not have to think too long about where and how to organize the session. Just stay at home, arranging cooking together or at least breakfast in bed.
If you dream about a session in a different place than the ones we suggest, don't set any limits for yourself. Maybe you want to go abroad or arrange a session in a barn with hay, which you associate with your childhood? A photographer who is willing to meet your expectations will definitely help you realize the perfect wedding session.
Main photo: Jonathan Borba/Pexels