Do you like romantic comedies? These classics are a must know!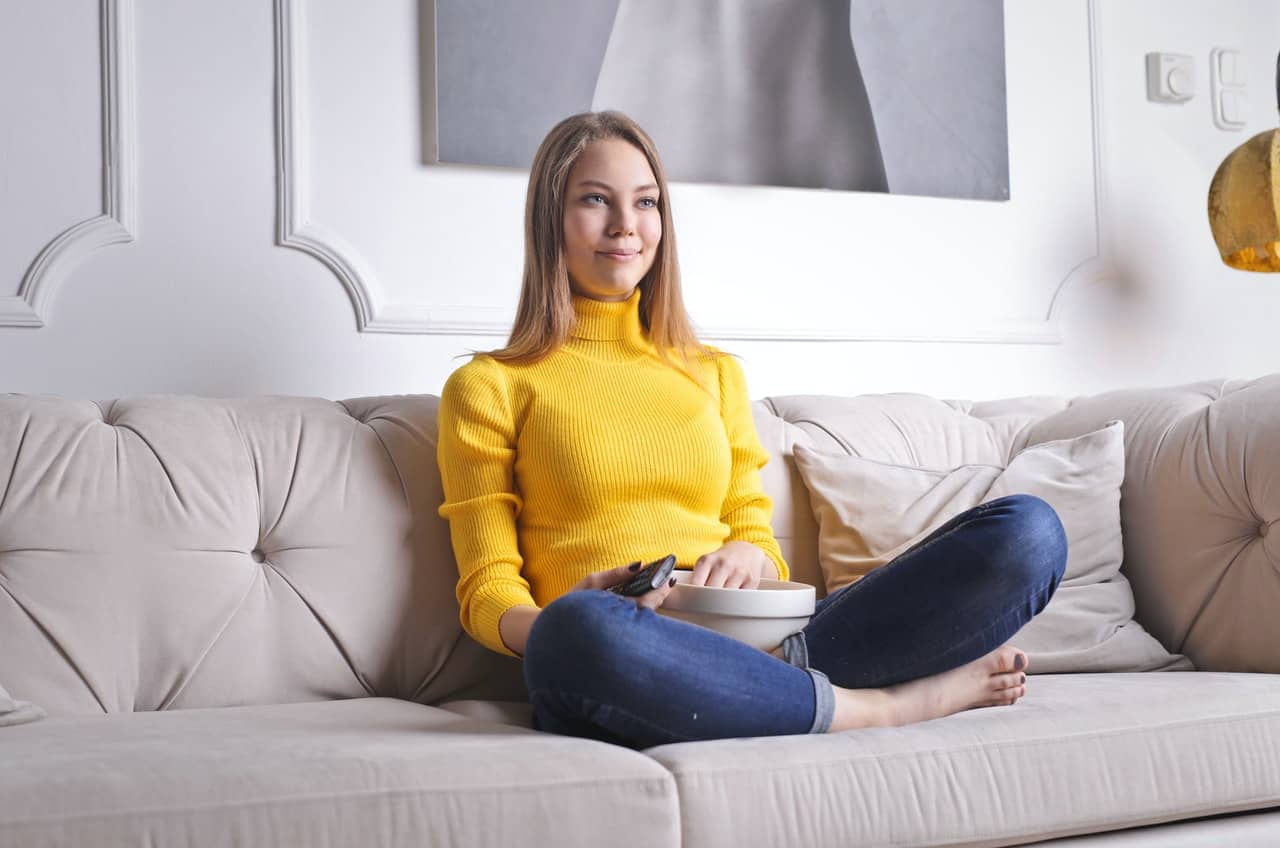 You need about 4 min. to read this post
If you are missing an idea for a nice evening with your other half, consider watching romantic comedies together. Which ones are worth seeing? In this article we suggest some of the best proposals.
When Harry met Sally
Beautiful Sally (Meg Ryan), who decided to move to New York, does not have the slightest desire to communicate with her annoying traveling companion Harry (Billy Crystal). But they meet again and again in different life situations and eventually become good friends. However, there is one thing that the characters cannot understand – is it friendship or love?
Rob Reiner's charming comedy is a perfect proof that the best foundation of a romantic relationship is a strong friendship. And the famous phrase "It's the same for me." is considered one of the most famous movie quotes and is known even by those who have not seen the movie.
Pretty Woman
It's hard to find a person who hasn't at least heard of the love story between rich man Edward Lewis (Richard Gere) and prostitute Vivian Ward (Julia Roberts). After meeting, the characters understand that they do not want to part. But the road to happiness can not be called simple: first they have to seriously rethink their life values.
Initially, "Pretty Woman" was supposed to be a serious dramatic story: after all, the heroine did not shy away from drug abuse. But director Harry Marshall thought the ending was too dark. So the potential drama turned into one of the best, but not very credible romantic comedies. The film brought 21-year-old Julia Roberts an Oscar nomination and opened the door for the young actress to the big world of movies.
I Love You and You're Sleeping
This romantic film directed by John Turtletaub shows how true affection is different from immature love at first sight. Lucy Motheratz (Sandra Bullock), a humble Chicago train worker, is in love with a handsome young man named Peter Callahan (Peter Gallagher) who doesn't really know she exists. One day she saves him from death, but the man can't thank the girl – he falls into a coma
The victim's family takes Lucy for Peter's fiancée, but she hesitates to reveal the truth to them. Gradually, the girl gets to know these wonderful people better, and also begins to have feelings for Jack, Peter's brother (Bill Pullman). Jack also seems to reciprocate them. But Peter regains consciousness and, of course, does not remember his imaginary bride. Sandra Bullock received a Golden Globe nomination for Best Actress for her lead role.
Notting Hill
Tour guide store owner William Tucker (Hugh Grant) leads a very ordinary life. Circumstances, however, will soon put him in front of popular actress Anna Scott (Julia Roberts). The good-natured Englishman and the world-famous American fall in love, but the romantic relationship with the star is not easy, because the paparazzi watch their every step. Anna's personal life is of interest to everyone and only William is able to see the unique inner beauty of his accidentally met acquaintance. Roger Michell's comedy is sure to cheer you up: with both great acting and good British humor.
What women want
Charming man and chauvinist Nick Marshall (Mel Gibson) works for one of the top advertising agencies. And he is simply outraged when the position he was hoping for is given to a woman – pretty and determined Darcy McGuire (Helen Hunt). But Nick gets an amazing gift from fate – he begins to hear the thoughts of women. The hero decides to use this ability to take over Darcy's ideas and fire her. But the better he gets to know his colleague, the more he falls in love with her.
This highly successful film, like Pretty Woman, now seems a bit dated and overly stereotypical. But a great sense of humor can't be denied, and the Nike commercials that Nick and Darcy worked on look pretty progressive even now.
Photo by Andrea Piacquadio/Pexels