Macramé – decorations worth having in your home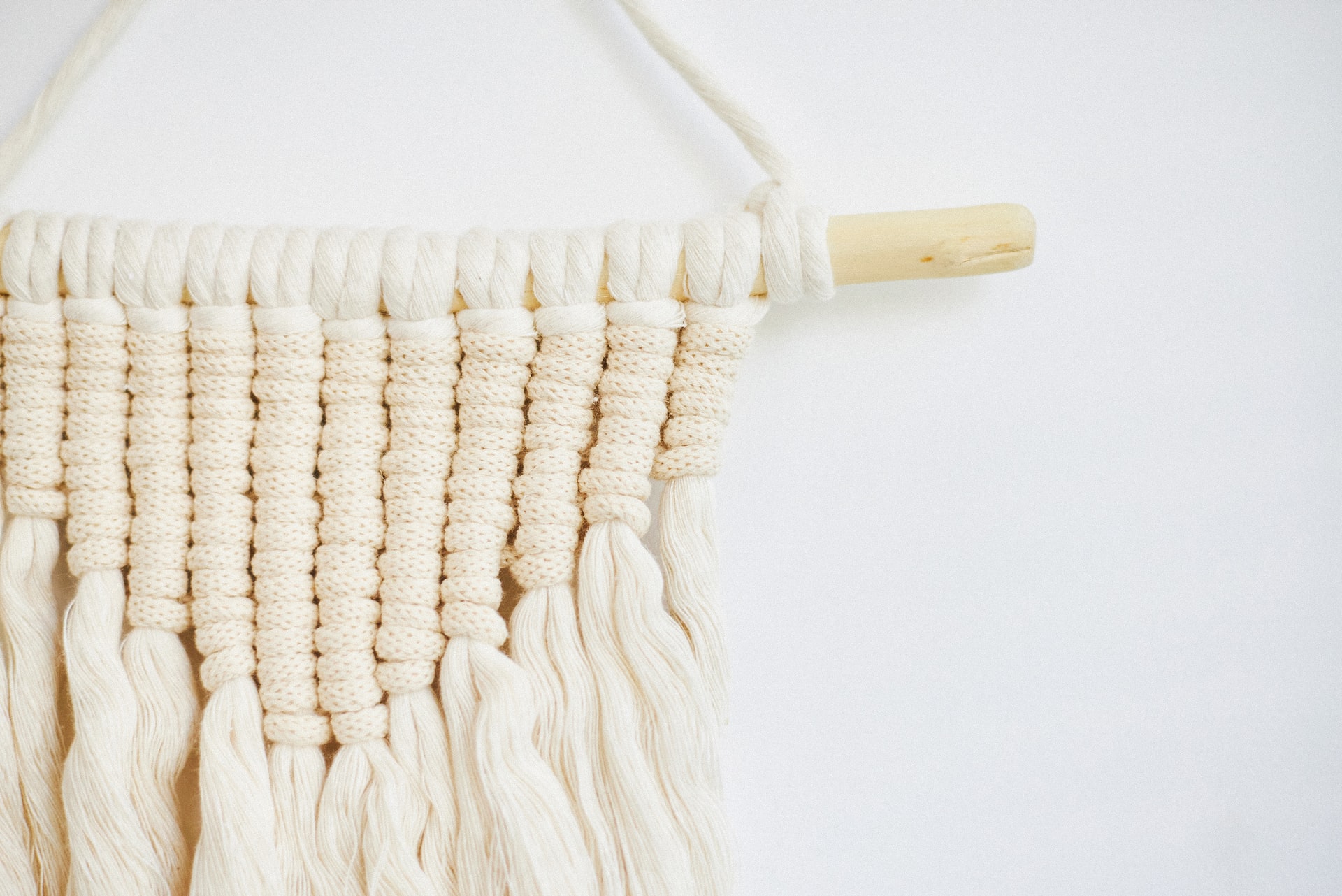 You need about 4 min. to read this post
The art of string tying is one of the hits of the past year. Ornaments created without needles or wires are unusual, beautiful and cheap – of course, as long as you decide to learn the macramé technique yourself. What ornaments to choose? There are many possibilities; swings, flowerbeds, pillows or doilies.
What is macramé?
The skill of decorative string weaving came to Europe as early as in the XIVth century. Popular in Spain and France at that time, it gained popularity over the centuries and was repeatedly forgotten. It had its good time in Poland in the 70's and is now becoming fashionable again
Macramé in the past and today
In communist times, sofa bedspreads, wall hangings and napkins reigned supreme in interiors. Nowadays, cotton string is often transformed into flowerbeds which perfectly match greenery at home. Other suggestions include lampshades, napkins, cup pads or even curtains.
Macramé flower bed
The advantage of macramé flowerbeds is that once you've mastered the basic knots (flat post and spiral post), you can be tempted to make basic models. You can opt for white or coloured flowerbeds
Macramé and urban jungle style
A macramé flowerbed fits perfectly with the urban jungle style. After all, a return to natural colors, especially green and white, and the display of greenery at home requires interesting accessories. Besides flowerbeds, macramé pot holders or cup holders are often used in this style.
Examples of macramé flowerbeds
As part of DIY projects, there are at least several types of flowerbeds made from twine. From the simplest "spider webs", through to:
flowerbeds on a wooden or metal frame,
flowerbeds with braided hangers,
double flowerbeds,
"sail" flowerbeds
Macramé cushions
Macramé pillows also make very good additions to at least a few popular styles. Some will work especially well as part of a boho style.
Macramé pillowcase
Macramé pillows can come in the form of a simple braid overlaid on a pillow with a soft and pleasant material. Especially macramé strings on bottle green fabric look beautiful (e.g. for urban jungle style). The second option are pillowcases made in macramé technique, which give much more room for possibilities. Geometric patterns, interesting weaves and striking tassels – we will meet all this on the items offered on the market
Macramé swings
Homemade swings and hammocks are a real hit just for boho styling. They look very nice especially in children's rooms, which thanks to them look almost fabulous. On the Internet there are many instructional videos that help in making these stylish items. It turns out that from a cotton string, hard wooden pegs and a few accessories you can create an extremely original element of interior design.
Hanging cat bed
Not only people like to use hammocks made in macramé technique. They also look great when you can place a soft cushion as a cat bed. It is supported by a weave of string, often very decorative. Our domestic pet will have not only a comfortable, but also a stylish place to sleep and observe the interior
Macramé napkins
Using a macramé technique sometimes helps when creating napkins. White, ecru or colored copies can be made yourself or purchased for a few tens of gold depending on the design and size. In addition to the most popular round ones, rectangular napkins are also available. The largest of them can serve as an original runner
Macramé napkin ring
You can also find webinars on making macramé napkin rings online. Colorful and very original, they take the form of rings made of string in which you insert a napkin. They will certainly attract the attention of the guests we will receive with dinner in our home
Photo by Elena Putina/Unsplash