Ideas for Decorating Your Home with Wallpaper Rolls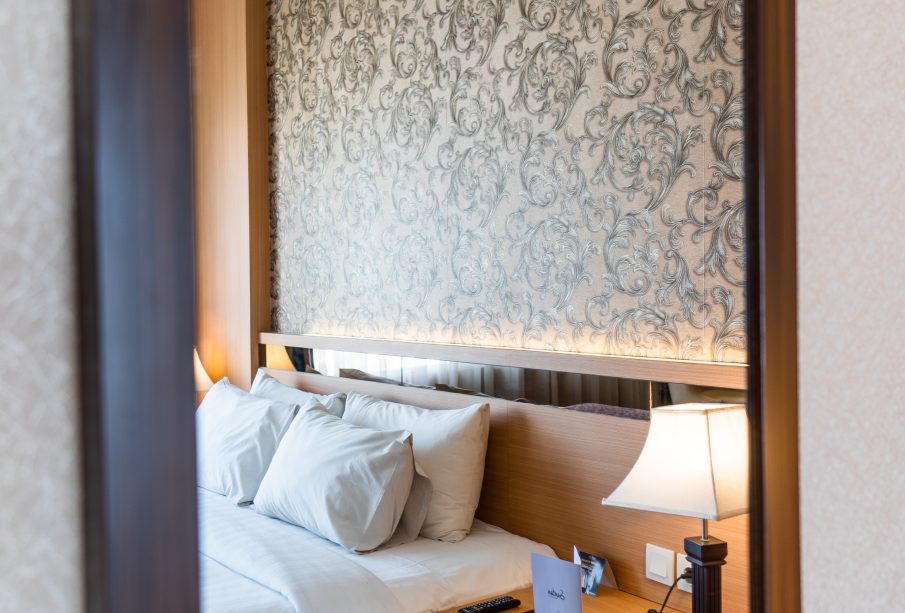 You need about 3 min. to read this post
Wallpaper rolls are a great way to add a unique and stylish touch to any room. Whether you want to make a bold statement or create a subtle look, wallpaper rolls are a great option. From feature walls to entire rooms, these ideas will help you make the most of your wallpaper rolls.
Cover an Entire Room
One of the most classic and eye-catching ways to decorate with wallpaper rolls is to cover an entire room. If you want to create a beautiful, unique look for any room in your home, choose a wallpaper pattern that matches the style of the room. Be sure to consider the size of the room and how much wall coverage you'll need. Measure the perimeter walls and purchase enough wallpaper rolls to accommodate all surfaces. If you're working with a larger space, make sure you choose a design that will flow together throughout the whole room. When hanging wallpaper rolls, start in one corner of the room and work your way across, making sure to match the pattern at the seams. If you're unsure of how to hang wallpaper, enlist the help of an experienced professional. After completing the installation, your room will have a classic, timeless look that's sure to make an impact.
Make a Focal Point
If you want to create an eye-catching focal point in your home, wallpaper rolls can be used to great effect. Start by choosing a bold, eye-catching pattern or color that complements the existing décor in the room.For example, if you have white walls, go for a wallpaper roll with a bright, vibrant pattern. Once you've selected the right paper, decide where you want to apply it. Consider the largest wall in the room, or perhaps a corner that can be easily seen when entering.
Once you've chosen the spot for the wallpaper roll, measure it out and mark off the section you plan to cover. When applying wallpaper rolls, it's important to leave a small gap between each panel so that they don't overlap. You may also want to take into account any switches, outlets, or other fixtures that need to be taken into consideration when measuring and marking off the sections for the wallpaper roll. Once the area is measured and marked off, apply the wallpaper roll according to the instructions on the package. Be sure to keep a damp cloth nearby as you work, to wipe away any excess glue or wet spots.
When finished, hang up any decorations or artwork in the newly covered section to create a stunning focal point in the room. Wallpaper rolls are a great way to quickly and easily add color and texture to a room without breaking the bank.
Main photo: Febrian Zakaria/unsplash.com
Sponsored text