How to transform your home for spring?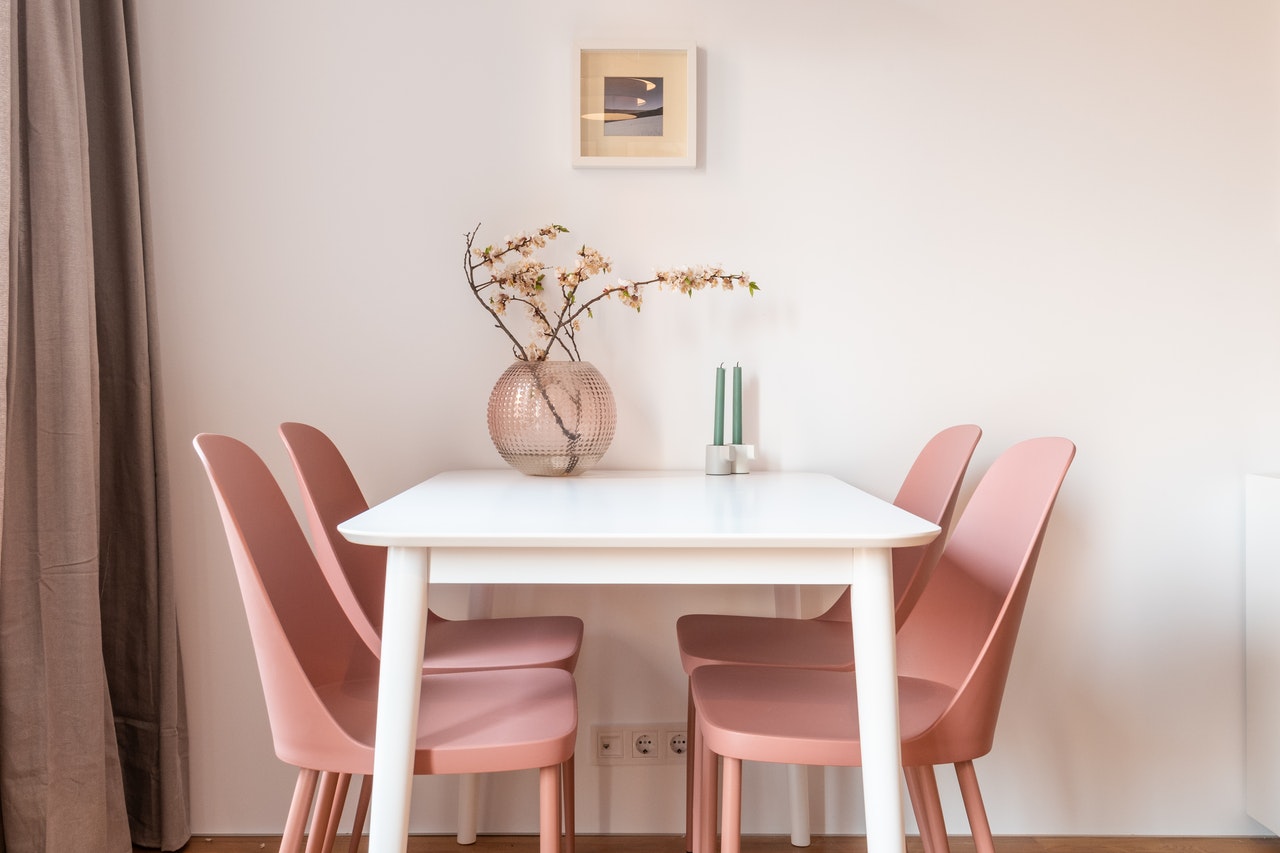 You need about 5 min. to read this post
Spring is an awaited time when we change our closet and do some cleaning. It is also worth thinking about the whole house. Thanks to a small metamorphosis your interiors will be beautiful and spring-like. Check out how to change your home for the coming spring!
Spring cleaning
The new season may be an excuse to tidy up your home. This is the time when it is worth to hide clothes that are no longer used and sort them properly. Maybe after going through your closet you will find clothes you haven't worn for a long time? Special organizers, but also baskets are very helpful for folding clothes. You'll find plastic and cardboard bins in many hardware and kitchenware stores. Thanks to them it will be much easier to sort everything in one place. A very good trick is also to keep a box with clothes for summer, which are separate from styling for autumn and winter. Just change their location in the closet and put the spring clothes on the lower shelf, and winter sweaters or tunics hide for example in the hallway. Warm days will not require you to put on woollen cardigans or long-sleeved blouses. Home improvement stores have very clever drawer organizers. In them you can put your socks in pairs and your favourite underwear.
You can also put away your jewelry and cosmetics. Jewellery boxes with space for pendants or bracelets will help you keep things tidy. It will also be easier for you to find the right accessory for your outfit.
It is also a good idea to do a little tidying up on your patio and garden after the winter. Get rid of sand and dust from your patio. You can use a pressure washer to clean the tiles or grit thoroughly. Wipe down garden furniture and balcony railings. They are certainly quite dirty after a long period of time and snow on them. Empty pots of soil and pour in a new base for spring flowers.
Spring additions to your home
We don't have to plant lots of flowers to feel the spring vibe in our home. You can give your space a spring feel in a quick way.
1. Fresh flowers in a vase
Nothing refreshes an interior like fresh flowers arranged in a tasteful vase. Not only do they smell beautiful, but they also decorate any room wonderfully. Tulips with juicy colors, roses, and narcissi – these plants perfectly reflect the atmosphere of the coming spring. If you can't wait for the greenery outside, hasten the arrival of spring with a fragrant bouquet on your table.
2. Colourful cushions and curtains
After Christmas, you can already get rid of the shiny tablecloths and festive napkins. Opt for color and floral patterns. You can welcome spring with a multi-coloured tablecloth with exotic patterns, which are very fashionable nowadays. You can also choose cushions in similar colors; they are a quick way to decorate your living room or dining room. Folklore patterns are also very popular this season, and they allude to the impressive cut-outs that were once made in country houses. Curtains can also hint at the approaching spring. Choose lightweight fabrics – linen and cotton – that lay beautifully and enhance the charm of decorated windows.
3. Fresh herbs in the kitchen
Nothing makes you happier than seeing fresh herbs on your window sill. You can sow them yourself in pots, or buy already grown. They will beautifully decorate your kitchen space and will surely bring you closer to spring. Interestingly, herbs can be easily grown in eggshells. Just place them in the cardboard container they are sold in and then pour some soil into them. To give the plants a better soil, you can also add the rest of the crushed eggshells to the soil. This way you will create an eco-friendly and inexpensive foundation for your new plant. When it grows, just break the shell slightly and put the flower in a pot with soil.
4. Boxwood wreaths and bouquets
Small sprigs of boxwood look very spring-like. They are usually added to the Easter basket. However, you can make a bouquet of them by combining them with lilies of the valley or narcissi. A self-made boxwood wreath hung, for example, over a table or in a window will also look interesting. All you have to do is choose a round and long marshmallow. You can also use a wooden or polystyrene circle instead, which you can buy from DIY stores or florists. Use a string to tie the boxwood branches to the base of the wreath so that they cover the entire wreath. Decorate this wreath with colourful Easter eggs or tags with other Easter motifs. It looks beautiful on a door.
Photo by Max Vakhtbovych/Pexels