What does the Japanese water diet consist of?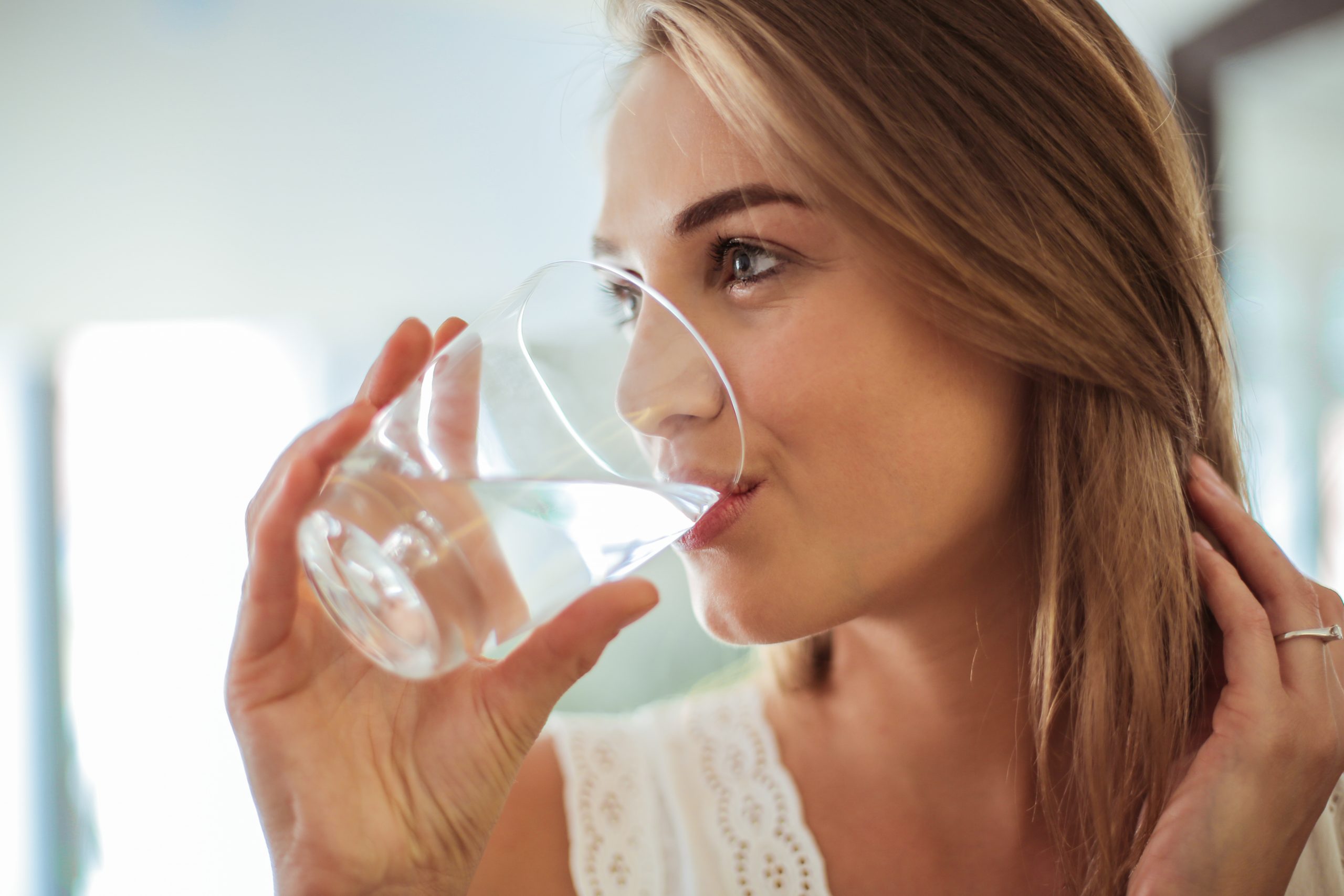 You need about 4 min. to read this post
The Japanese water diet is not a strict diet, just a healthy lifestyle to help you find balance in your daily nutrition. It is recommendations for nutrition and the number of meals you should take each day. For many people, it can help them find their ideal diet for a better mood and a healthy relationship with food.
Japanese water diet – recommendations
It is difficult to look for ready-made menus in this diet and the food groups we can eat. It will be an ideal way to smoothly transition from an unhealthy lifestyle to better nutrition.
The main recommendation of the Japanese water diet is to drink water regularly. Consume it right after waking up and after 45 minutes, prepare a balanced breakfast. You can drink another portion of water about half an hour before your next meal. Water should be drunk slowly, in small sips. It is also good to use highly mineralized water, which has the necessary minerals needed for the proper functioning of the body.
There should be an interval of at least 2 hours between meals. This is important because this way you will not feel hungry and the blood glucose level is balanced all the time. So it will not lead to sudden hunger or a drop in sugar.
Importantly, you should not drink water during meals. It is best to do it after them, when you are sure that your stomach is full and you feel satiety. Nutritionists emphasize that it does not matter much when you consume water. However, in this diet it is advisable to keep a strict schedule of drinking it. This way you get your body used to hydration. Sipping meals too quickly can lead to bloating and heaviness in the stomach.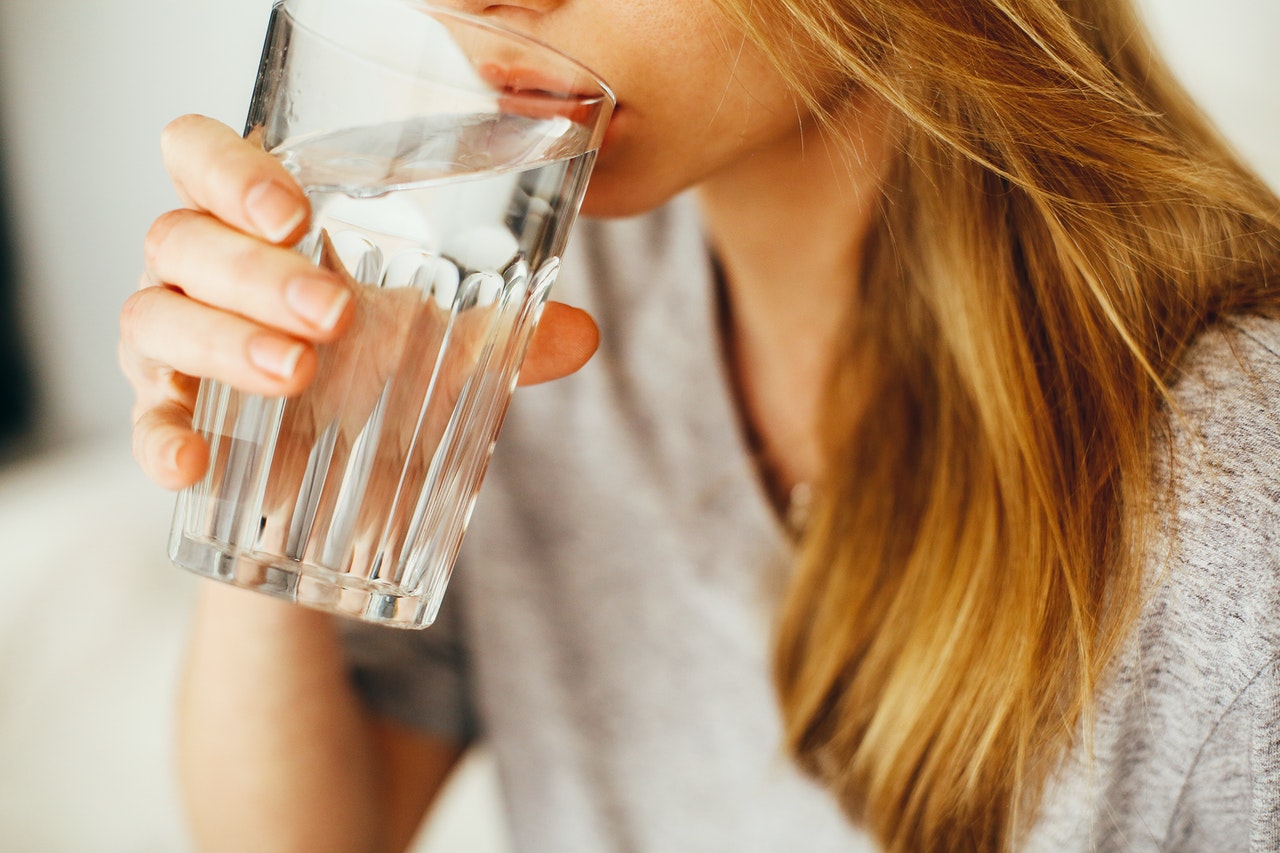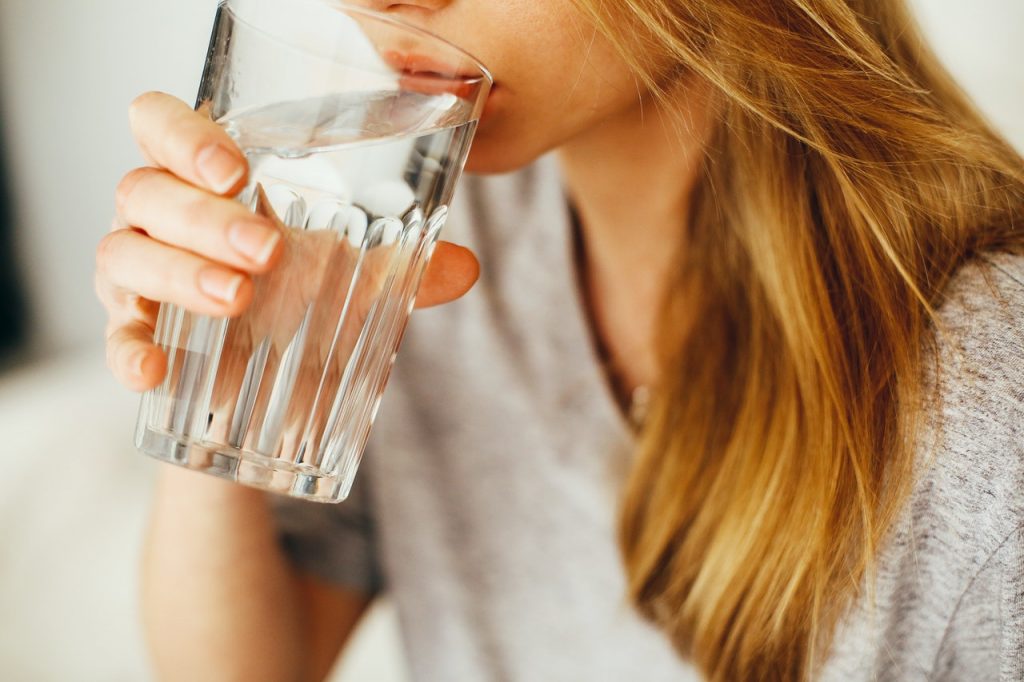 Drink your last drink of water about half an hour before bedtime
A good way to remember to drink water regularly is to prepare a large water bottle that also has a measuring cup. The bottle should be empty after a whole day. This can motivate us to reach for it often.
Japanese water diet – healthy and balanced meals
This type of diet is based not only on the regularity of successive meals, but above all on the proper selection of products to serve our body.
These are:
fresh vegetables and fruits,
lean dairy products,
fish and lean meats,
eggs in any form,
whole-grain cereals, rice, and pasta made from whole grains.
You should exclude from your diet:
sweets and salty snacks,
fatty meats,
highly processed food.
Japanese water diet – the effects
Changing eating habits to a healthy one always results in better mood and weight loss. A balanced diet will therefore not only help to maintain the right amount of nutrients in the body, but will also aid digestion.
It is also worth remembering that people who train and those with higher body weight should drink at least 2.5-3 liters a day.
The main idea of the Japanese diet is to convince yourself to drink water regularly and have a balanced diet, which is very positive. It can be a good way to get used to a new lifestyle.
The effects you will definitely notice are less energy drops during the day, better digestion, faster metabolism, less bloating and leg swelling problems, weight loss.
For the effect to be maintained, it is necessary to strictly adhere to the recommendations, avoid salty snacks and sweets.
The Japanese, both in life and in food, highly value harmony, so all nutrients should be served in the right amount – so the water diet is dominated by lean meats, fish and fruits and vegetables. In second place, in turn, are complex carbohydrates – groats, rice and dark pasta. Especially popular is soba noodles, which are low in calories but can provide us with the energy we need.
Therefore, the Japanese water diet should be considered as a set of recommendations and adjust the amount of calories and water to our needs by ourselves.
Main Photo: olly/Adobe Stock