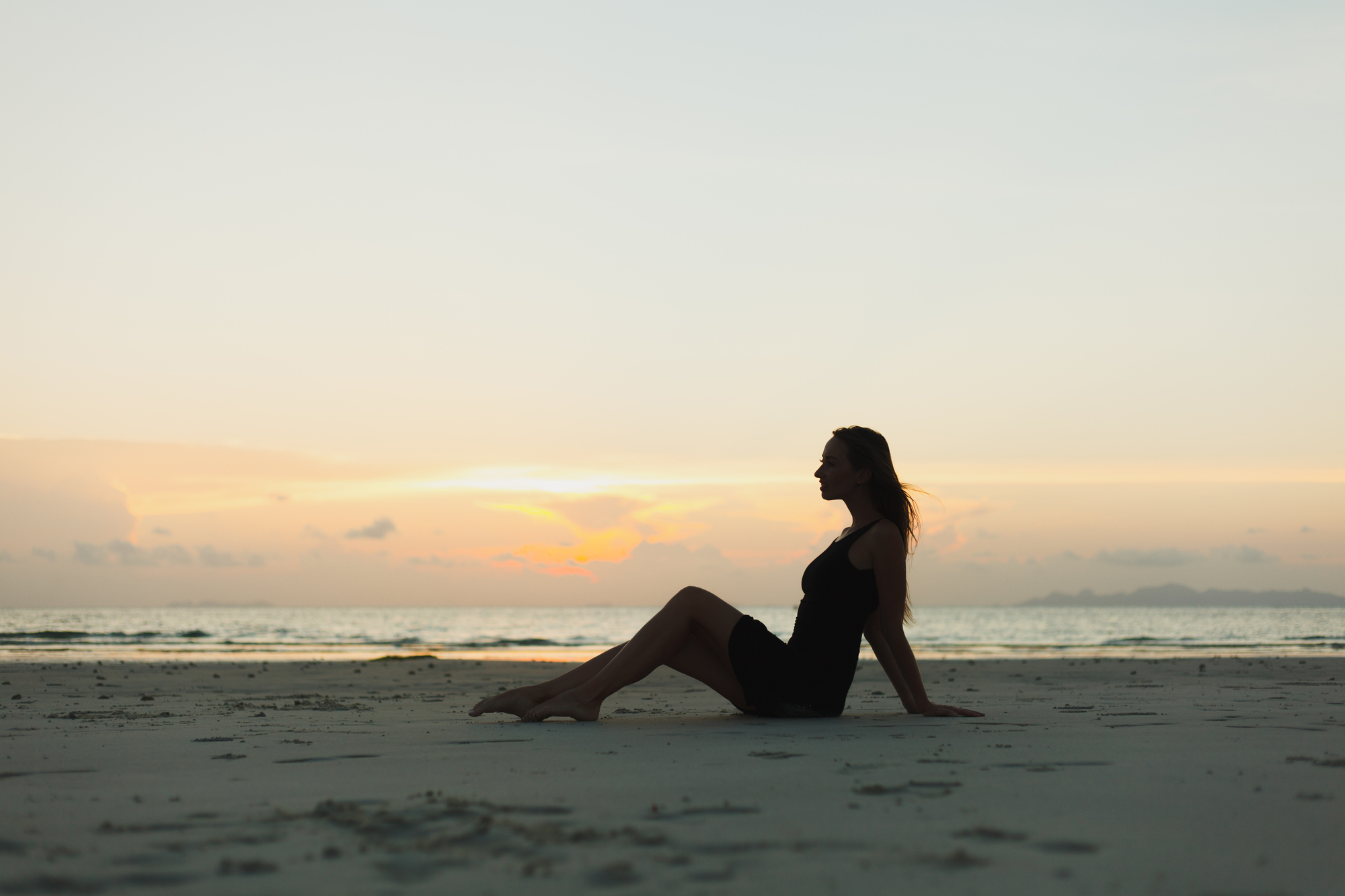 You need about 4 min. to read this post
The editors are not responsible for the content of the article or the personal views of the author.
As the summer vacations slowly fade into history, the weather also stops spoiling us with sunshine. Fortunately, the end of summer doesn't have to mean the end of the tan. Here's how to care for your body to preserve the golden hue of your skin
What does a tan depend on?
Wondering how come some people get a quick, strong tan when they're exposed to the same amount of sun, while others don't? A lot depends on individual skin color and susceptibility to sunlight. This is related to the level of melanin produced by melanocytes. Those with dark skin have melanocytes in each layer of the epidermis, while those with fair, porcelain complexions have fewer melanocytes, which in their case are located in the deepest layer of the skin. The tan is a defense mechanism of the epidermis, which when exposed to the sun produces more melanin, taking on a golden-beige hue. That's why a tan is easiest to get for people with darker complexions.
How to keep your tan?
Even the most beautiful holiday tan is not a gift forever. How long can you enjoy it? It depends on how tanned your skin is, but the standard is about 10 to 30 days. To keep the tan on your body for as long as possible, it's good to keep in mind a few tips. The color of your tan and the overall condition of your skin is better served by shorter and regular sunbathing than a one-time exposure to strong sun for many hours. In the interest of skin health and its youthful appearance do not forget about the sunscreens, which allow gradual tanning of the skin in a safe manner
After sunbathing, take care to moisturize your skin and soothe irritation. Lotions with aloe vera, panthenol and cocoa butter or macadamia oil to prolong your tan are recommended. Use a scrub every few days to even out the shade of your tan. As part of your daily skin care routine, avoid drying shower gels and very hot water. Don't forget to drink enough fluids and follow a diet that will help you keep your tan. Your diet should include products rich in beta carotene and vitamin E. Add carrots, pumpkin, tomatoes, spinach, kale, nuts and olive oil to your meals and your skin will look like it's been freshly sun-kissed for weeks.
Self-tanners: the easy way to get a tan
Didn't manage to get a tan on vacation? The solution to pale skin doesn't have to be a visit to a traditional solarium, which also exposes your body to UV rays. Discover the benefits of self-tanning cosmetics right now. With self-tanner, you can avoid photo-aging caused by negative effects of ultraviolet rays, and you can conjure up a golden shade of skin at any time of the year, without wasting time on long sunbathing or visiting a solarium
You can buy self-tanners in several editions, such as a spray, lotion, or even a fluffy foam. The key ingredient in their formulas is the same, and that is an organic chemical compound, dihydroxyacetone (DHA), which reacts with amino acids in the stratum corneum. The result of this action is a darkening of the skin, which gains a characteristic shade. Self-tanners come in variants for lighter and darker complexions, so as to provide the maximum natural visual effect. For the face, where skin is more delicate than on the body, it's better to use a dedicated light self-tanner that won't weigh down the epidermis.
How to use self-tanner?
To get an even tan, prepare your skin for application. Shampoo your legs the day before and exfoliate thoroughly to remove any dead skin that might cause spots. Next, moisturize by massaging in a nourishing lotion to keep your skin velvety soft and smooth. Pay special attention to areas such as your hands, feet, knees and elbows. Apply self-tanner the next day.
Apply the self-tanner in a light circular motion, moving upward from the legs. Use your hands to apply the self-tanner or a mitt to apply the product. Wash your hands afterwards to avoid discoloration. Although it depends on the individual characteristics of the product, the effect of a self-tanner is usually visible after a few hours. Let it soak in first to make sure the tan is streak-free. If you want to maintain the effects of the cosmetic, reapply once a week, because after a few days, the tan begins to lose its intensity
Main photo: customer's material