Want beautiful nails for summer? Check out how to get a titanium manicure!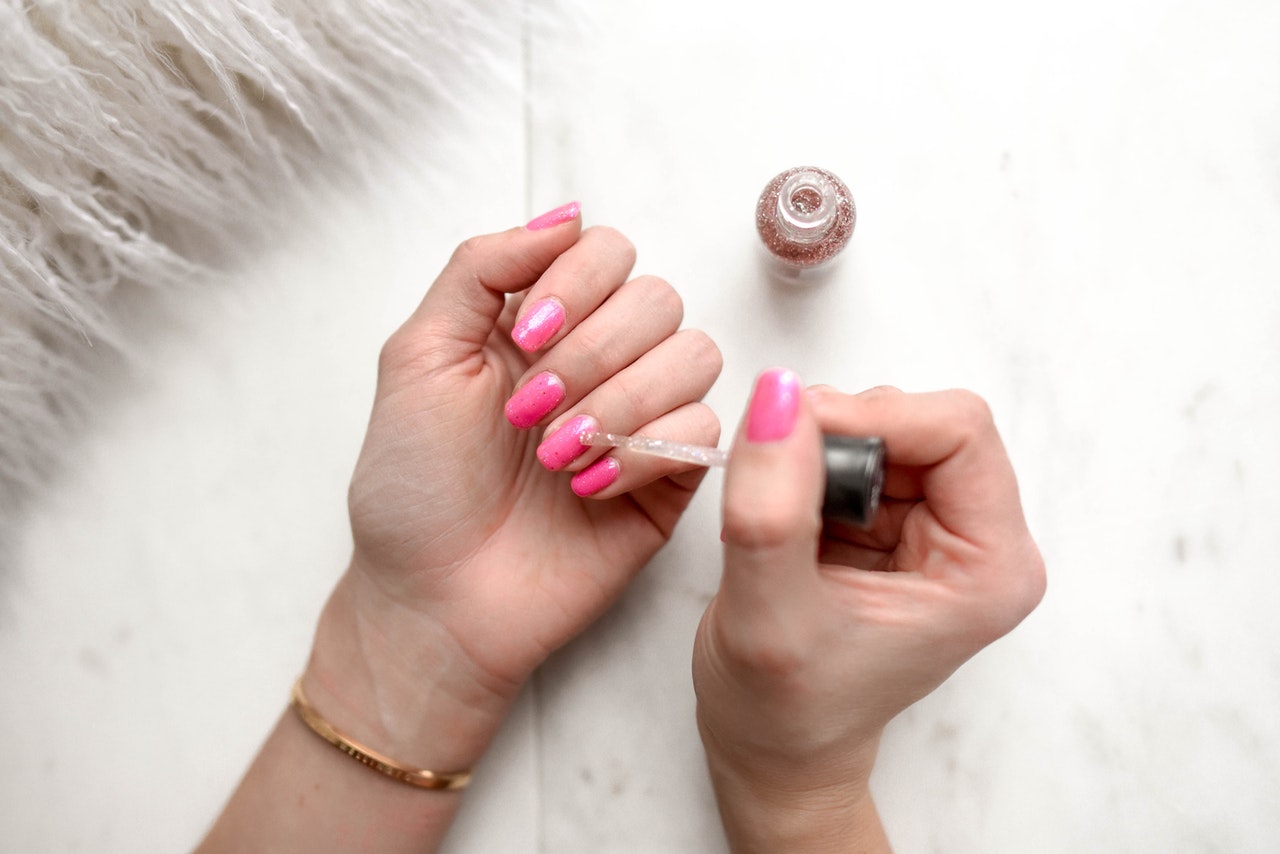 You need about 4 min. to read this post
Titanium manicure is becoming more and more fashionable, especially for those who do not have a UV lamp at home. Learn its secrets and enjoy a flawless manicure for a long time!
Why try a titanium manicure?
Titanium manicure is the perfect way to permanently paint your nails, without destroying the plate. Unlike gel or hybrid manicures, you don't need a lamp to protect the polish from chipping. Importantly, it is not invasive to the nail plate, as it does not interact with it, but forms a permanent layer on the surface.
The polish has an addition of acryl, which hardens and strengthens the plate, and vitamins A and D, which effectively regenerate the nails. It also affects their much faster growth and protection against breakage or chipping. It is therefore ideal for women who have brittle plates and do not have the opportunity to regularly go to the beautician for a hybrid manicure.
Advantages of titanium manicure:
You can do it yourself at home, without a UV lamp and specialized training.
Your nails are more flexible than they would be after applying a hybrid manicure polish, so there is less of a chance of breaking the nail in the area right next to the nail shaft.
It is very durable as the polish can stay on your nails for up to 4 weeks.
Since no UV lamp is needed to make it, the skin on the hands is less exposed to radiation, which can reduce the risk of melanoma.
The layer of polish is thin, so nails painted with titanium polish have a natural look.
Titanium manicure does not destroy the nail plate, and what is important, additionally regenerates it through vitamins A, E, D3, B5, and calcium, included in the composition, which affects the faster growth of nails.
It uses organic and vegan cosmetics.
It is easy to apply – you can enjoy beautifully painted nails after just 45 minutes.
You can remove it yourself in several ways.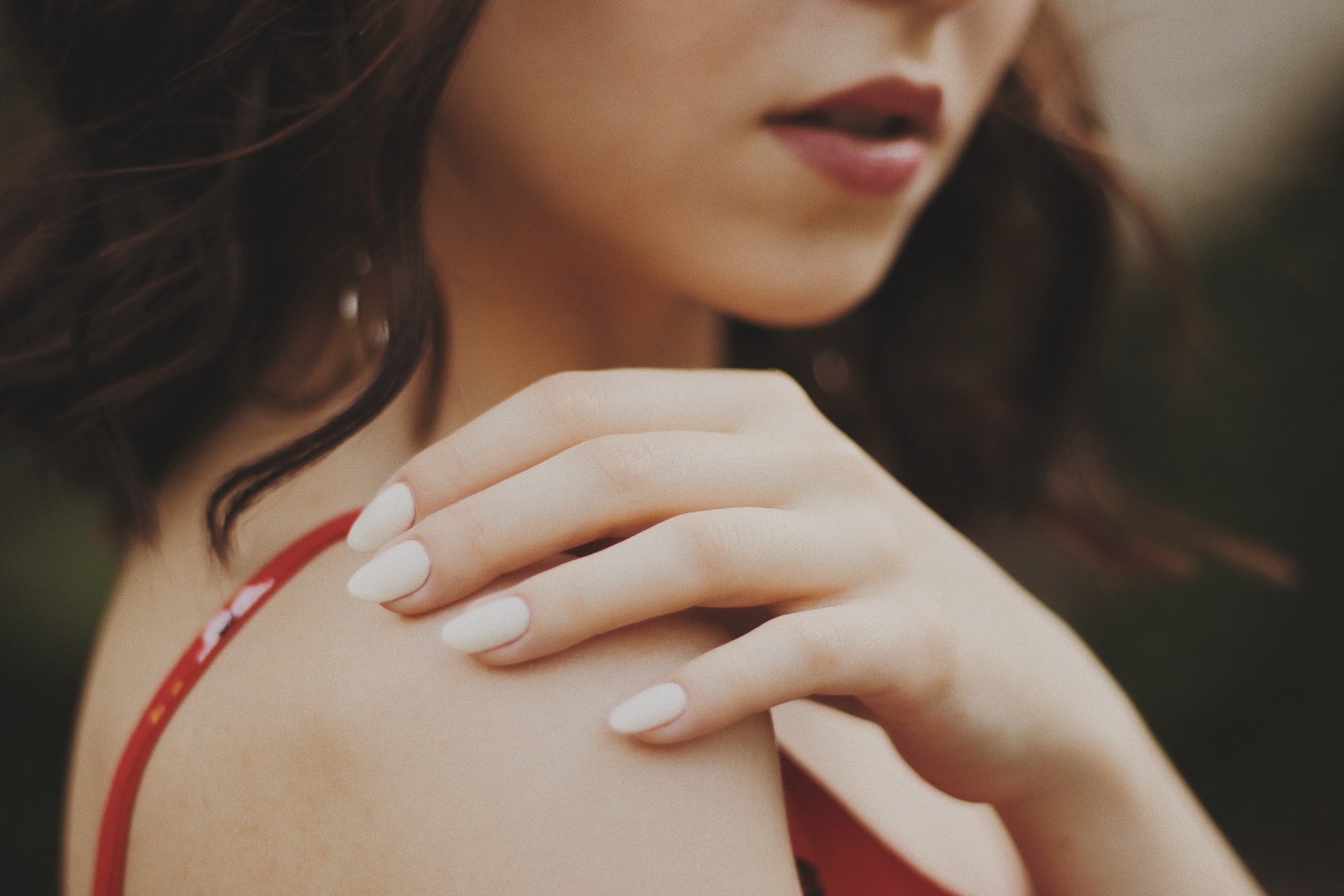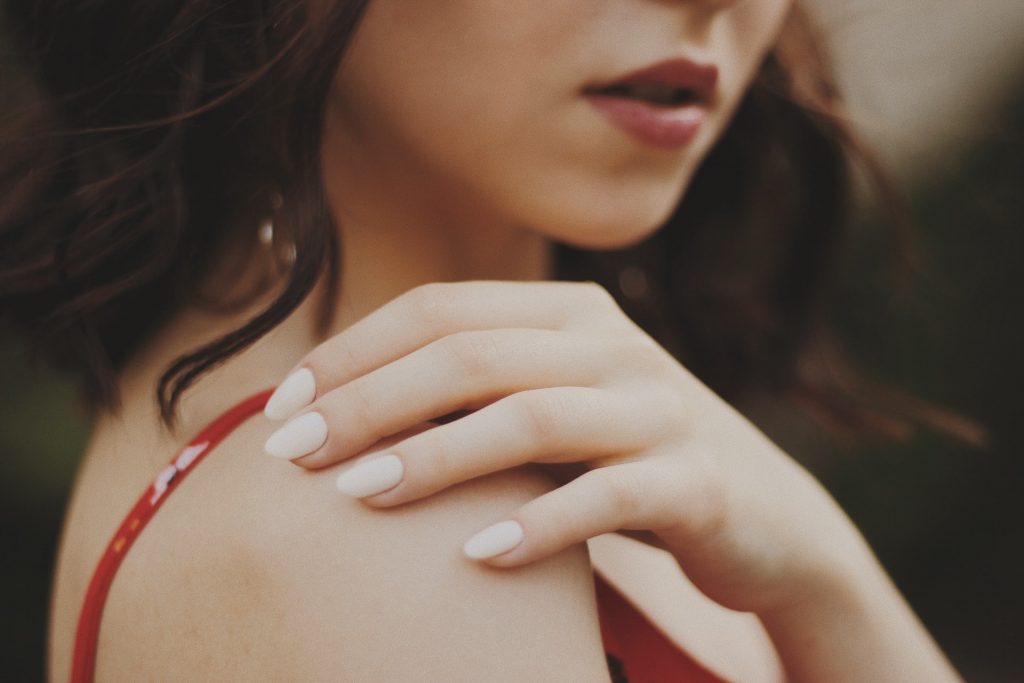 How to do a titanium manicure step by step
At the beginning, you should prepare all the necessary accessories, including:
degreaser,
base,
activator,
top – polisher,
a paper file,
180-grit nail polisher,
a cuticle stick.
Of course, you will need titanium manicure powder.
1. Level the nail plate so that each nail has a nice and even shape. Try to file in one direction at all times. Polish the nail plate with a polisher.
2. Remove the cuticles with a cuticle stick and cut off the most protruding cuticle if necessary.
3. Apply a thin layer of base coat over the entire nail plate. This will make the powder adhere well to the plate. It adheres to the base coat, but also to the cuticles, so it is very important to apply it carefully, so that you do not have to remove it from the nail shaft.
4. After a few minutes, when the first layer of powder dries, we repeat this action. For a long-lasting effect of well-groomed nails, you will need two layers of powder.
5. Apply activator to speed up the drying of the powder.
6. At the end, paint your nails with a hardener, which will give your nails a beautiful shine and fix your work.
You can remove titanium nails in two ways. Use acetone soaked cotton balls and aluminum foil. Wrap the nail plate in the acetone swabs and then in foil. After a few minutes the polish should dissolve. The second way is more time-consuming, but less stressful for your nails. You can easily file the titanium manicure using a polisher with a slightly higher gradation.
Titanium manicure can be done without much trouble. For the classic manicure it was very important to cover the nail plate with polish. Soaking your fingers in the powder is not so precise, as long as the base coat does not get on your cuticles. We can choose from many types and colors of polishes, so every fan of manicure will find something suitable for herself.
Photo: Element Digital/Pexels