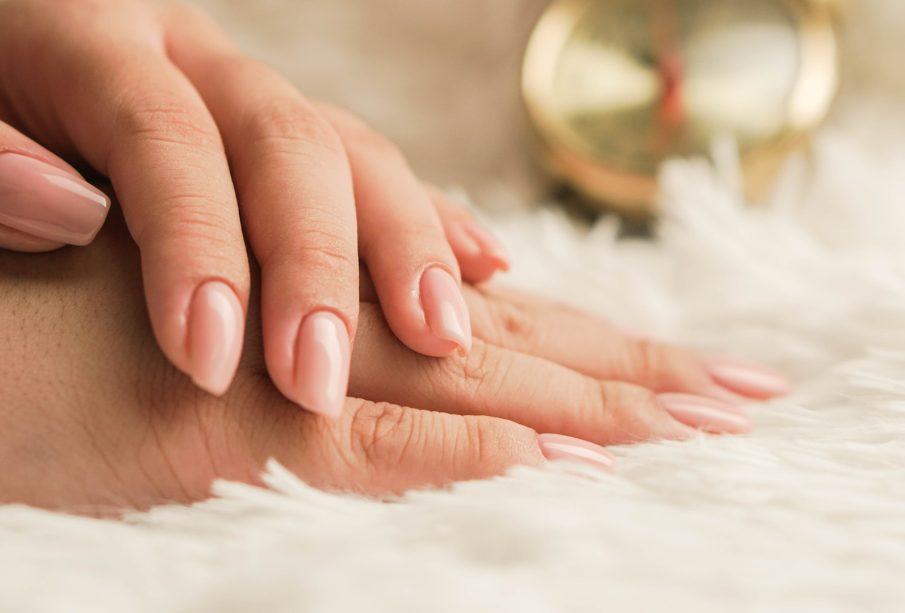 You need about 3 min. to read this post
Nail bars and "doing your nails" are increasingly popular. Many people no longer pay attention only to neat clothing, aesthetic makeup or elegant hairstyle, but also – the appearance of nails. Wearing hybrids has become so popular that almost every woman has this type of experience. For this reason, it is also worth knowing what to do when your nails need support after pulling off hybrids.
What are the nails like after pulling off hybrids?
Destruction of the nail plate is a consequence of frequent styling, and actually regardless of the type used. Both hybrid, gel or acrylic can lead to weakened nail condition, splitting, excessive softness and increased tendency to break. The key, therefore, is to watch your hands and react quickly – and take preventive measures. It is worth remembering that hybrids or other styles do not damage nails on their own – the negative effects of wearing them are linked to excessive dryness of the plates.
Healthy nails contain from 7% to 18% water. Improperly performed styling procedures and too frequent wearing of done nails lead to gradual loss of water and are the cause of fragility and brittleness of the plate. On the other hand, it is certainly not worth demonizing nail cosmetic treatments, because properly performed styling combined with regeneration breaks do not have to be associated with damage to the nail plate.
Preventive treatments, or what to do to wear hybrids and have beautiful nails.
If you dream of beautiful hands and nails, and you're committed to wearing hybrids, it's worth taking an interest in preventive treatments that will help build healthy nail plates. A good place to start might be to physically protect your hands – wear gloves when you go outside in the winter, and wear rubber gloves year-round when your hands come into contact with detergents. Get rid of coarse-grained paper files and replace them with glass counterparts – this way the individual layers of the nail plate will be sealed each time you file.
It is worth remembering that in addition to water deficiency, the main causes of nail problems are deficiencies in vitamins and minerals. For this reason, it is worth using conditioners that provide nails with the necessary components – the most effective will be products rich in vitamins A and E, B vitamins, argan oil or sweet almond oil, and above all: horsetail extract containing silicon. The addition of soy protein, algae oil or silk protein may also be helpful.
Regeneration break
Even the best care may not help if your nails don't get time to regenerate. It's true that properly performed treatments and the use of general dryness prevention can prevent damage to the nail plate, but the best way to ensure proper regeneration remains a break from wearing hybrids. It provides your nails with a "moment of respite", and during it it is worth using conditioners with proteins and nail oils (argan oil and jojoba oil are great) 1-2 times a day. The effect of the regeneration break combined with care will be harder and stronger nails, improved moisturization of the plate and a shiny effect. See for yourself that it is worth it!
main photo: unsplash.com/Chelson Tamares