Content is king – how to take care about in during optimization?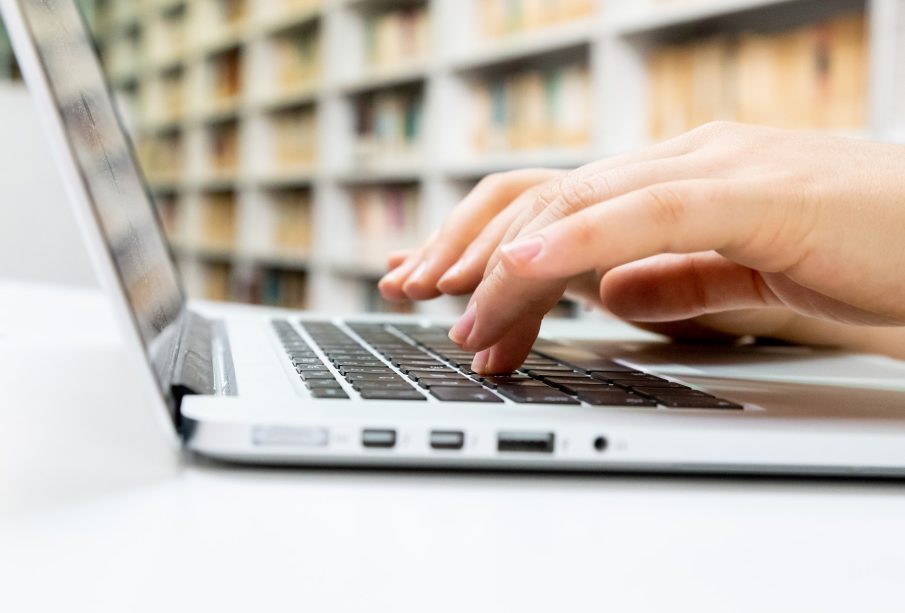 You need about 6 min. to read this post
Content is king, they say – and it's definitely true when it comes to search engine optimization! If you want to rank your site or squeeze out some extra traffic from search engines like Google, you'll have to create great content that people actually want to read. The problem is that most business owners don't think about this until it's too late and their site doesn't have any good content on it yet. Together with SEO Agency iCEA we will tell you about high-quality content and benefits from it.
What is content?
Content is what makes up your website – the text, images, videos, and other information that you provide. It's important to have high-quality content that is relevant to your target audience, as this will help you rank higher in search engines and attract more visitors. It refers to the information on your website that helps users understand what your site is about and why they should care. It's important to have high-quality, keyword-rich content on your website if you want to rank well in search engines.
Why do you need it?
As Search Engine Optimizers, we are always looking for ways to improve our website's ranking in the search engines. One of the most important factors in achieving a high ranking is the content on our website. The contents of our website must be well written, keyword rich, and informative. Achieving all of this can be a challenge, but it is essential if we want our website to rank well.
Content marketing
In today's digital world, content is king. Good content can help you attract new customers and keep existing ones engaged. The first step in the process of a successful content marketing strategy is understanding your audience. Once you know who your target customer is, the next step is to decide what they would like to read about and what will get them interested in your product or service. There are many ways of researching this information: market research, focus groups, customer surveys. In order to create good quality content that people want to read about you need be knowledgeable about the topic or products/services that you are discussing.
Benefits and tips
More traffic on the site. The number of pages and content on the web is growing every day, their quality varies, but users do not have time to sift the grain from the chaff. So if you create original, substantive and interesting content, you will enjoy great interest. Posting at appropriate intervals is also important. Thanks to this, you will ensure constant, regular traffic on the website.
A community of loyal audiences. Original content will make readers more likely to come back to your site. Therefore, adjust the language and the nature of the messages to the chosen target group. Try to answer any questions and dispel doubts. Remember that contact details or chat should be in a visible, intuitive place.
The image of an expert is extremely important for search engines. By creating substantive and reliable content, you step by step strengthen your authority in the industry you deal with. So remember that if you publish material related to health or science, you should ensure that you have reliable sources. You are responsible for your audience, so you cannot mislead them.
The resultant of the described benefits are leads, i.e. a potential base of recipients who have a high chance of becoming customers, giving us sales opportunities. Did you know that almost 50% of buyers view a blog or additional materials before making a purchase decision? Content can speed up this process.
Content optimization know-how
Audit
Audit SEO website helps you take a close look at your website and determine how well it is optimized for search engines. This can be a valuable tool in helping you improve your rankings and get more traffic. However, not all audits are created equal. The most important part of any audit is the analysis of your content, which should also include an evaluation of links, keyword usage, and user experience as seen by search engine crawlers and humans.
Keywords
Keywords are the words and phrases that people type into search engines when they're looking for information. To make sure your content is relevant to what people are searching for, do some keyword research. This will help you understand which keywords are most popular, and how many people are searching for them.
Meta data
The two most important issues in this topic are the title tag and meta description. These two attributes significantly influence positioning. They are visible in the search results and encourage the recipient to use the website. The title tag, as the name suggests, is the title of the page / subpage, and the description tells what can be found on the page. So these are the first elements that an internet user comes into contact with.
Structure
The layout of the content is extremely important – you cannot surprise the recipient with a large block of text. The headings H1 to H6 are extremely important as they affect the structure of the text. Also, don't forget the simple rule of breaking a text into introduction, expansion, and ending. Remember also about paragraphs, they divide the content into smaller fragments, making it more user-friendly. It is also worth taking care of visual materials that will diversify your materials.
Length
This is an extremely difficult issue because the assessment of the length of the text depends on the industry we deal with. According to research, the optimal text size does not exceed 2000 characters – then we have the best chance that the entire article will be read, not scrolled. However, there are cases where 300 characters are enough. So you need to establish the purpose of your website and the needs of your audience.
To sum up
If you want your business to succeed, you need to make sure that your content is top-notch. Not only will great content help you rank higher in search engines, but it will also attract more readers and customers. Keep it fresh. That means regularly adding new and relevant content to your site. Not only will this help improve your search engine rankings, but it will also keep your visitors coming back for more. By following the tips above, you can ensure that your content is optimized for better search engine rankings.
Main photo: Donatello Trisolino/pexels.com