Women's Ramones: The Most Fashionable Styles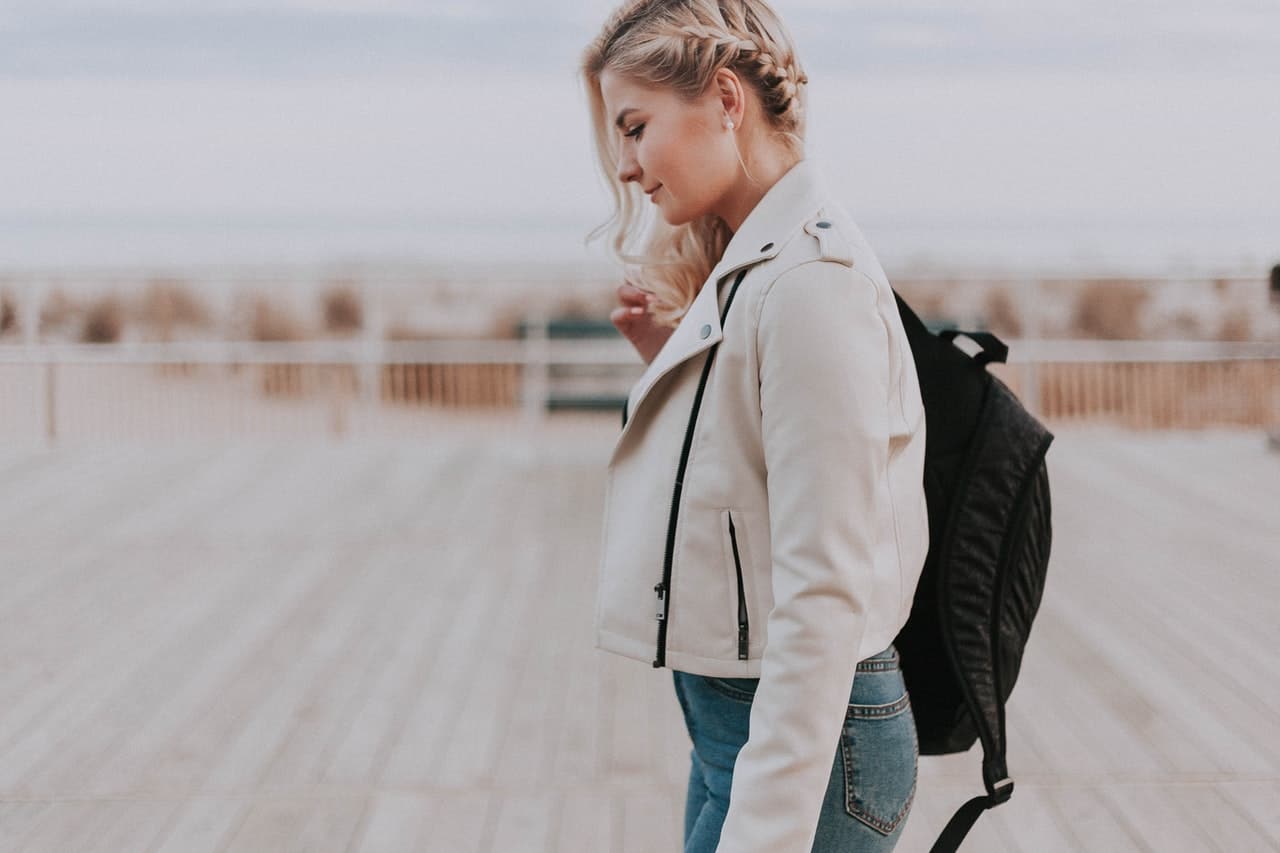 You need about 4 min. to read this post
If you follow modern fashion trends at least a bit, you know very well that it is worth having basic clothes in your closet. To them can be counted also ramones, extremely versatile outer garment.
What to wear with ramones?
Ramones are leather jackets, which are perfect for spring and summer. It may come in different colors, although you will most often find black on the market. Sometimes, however, there are also ramones maintained in beige, brown or navy blue. In spring, there are also green, yellow or red. The multitude of colors makes it easy to find the one that suits you.
What should you think about when putting on a jacket? What clothes will it go with? In fact, ramones are very universal jackets and go with almost everything. Most often they are matched with loose jeans and some simple shirt. They have a bit of a "fierce look", because of their material. Most often they are made of artificial or real leather. However, they may also have inserts or be made of suede. Jacket goes well with casual outfits, going out with friends and so on.
However, you can also match it with much more elegant clothes, such as dresses or skirts. Long jackets do not usually go with maxi dresses, let alone coats. It's hard to make such a set not seem heavy in perception. Ramones, on the other hand, is a short jacket and you can easily wear it with your favorite dress. More and more women also decide to match ramones with wedding dresses. It is quite a daring solution, but often seen. Particularly black ramones look good when matched with light-colored dresses, as well as those with a bit more ornamentation.
Is the jacket suitable for work? Absolutely yes. Of course, in some workplaces there is a dress code and maybe it is the case in your company as well. However, ramones are a simple and classic jacket, so there is absolutely nothing wrong with wearing it to work.
What season is a ramonesque suitable for?
Ramones appear on store shelves during spring and autumn. This is when such a jacket will be most useful to you. This does not mean, however, that it will be completely useless during summer. On the contrary, when the evenings are still quite cold, then a ramone jacket will do its job very well. Some ramp jackets, because of rather thick leather and additional warming, are not suitable for such summer escapades. It is best if you have two ramp jackets in your closet, one thicker for example for autumn and the other thinner, which will be suitable for a bonfire or a barbecue with friends.
Are they made of leather or another material?
It's a great idea to wear a leather jacket or one made of a different material, so if you have one in your closet, you can use it for many years. However, you need to think properly beforehand about what material it should be made of.
Nowadays, most people choose to make their ramones from leather. Why? Natural leather is a very durable and resistant material, if only to stretching. Although it is not difficult to snag it on something, it is nevertheless more difficult to wipe and deform. Such leather jackets are more expensive, however it is worth investing in them. It is a purchase for years, and ramones patterns do not change too often.
Natural suede, on the other hand, is a material which is very often difficult to keep in check. Ramones with suede inserts, however, can work great to soften the look of the jacket itself a bit. Instead of typical biker look, it may become more delicate and elegant thanks to material combinations.
Photo: Ava Motive/Pexels