What to wear a denim jacket with?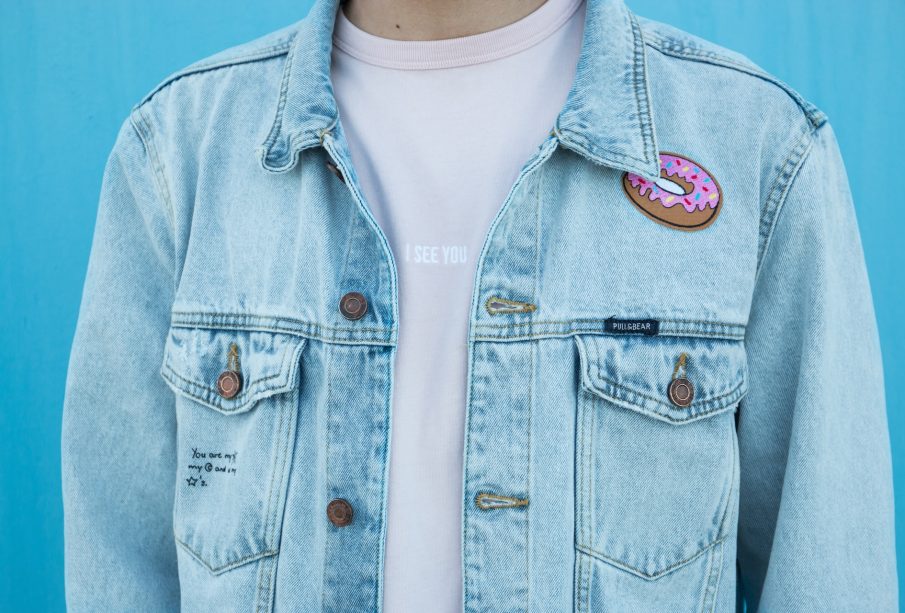 You need about 3 min. to read this post
The denim jacket has been extremely popular for years, and there is unlikely to be anything different in the future. How to wear it to be fashionable?
Several decades ago it was as desirable as pewex pants. The denim jacket, as it is referred to, turned out to be a real hit and for years has been extremely popular with both gentlemen and ladies around the world. The variety of designs and cuts makes it possible to create a lot of amazing looks with it. How to wear it this season to be fashionable?
Denim jacket instead of a jacket? Why not!
Already in the previous season there were suggestions that the denim jacket should be worn with elegant styles to give them a bit of nonchalant casualness. Katana can be successfully worn with a dress, preferably airy, and with a pencil skirt to mid-calf. For this, both heeled shoes and sneakers will work perfectly – depending on whether you want to add a bit of class or claw to the styling.
Dresses and denim katana – that's it!
The most fashionable set this summer is undoubtedly a denim jacket and an airy dress. Such a set will be perfect for a party, a meeting with friends or an outing on the town. Denim jacket can be worn with both a long boho dress and a tight knit mini. The most popular jackets are those with rubbing, patches and other decorations. The plus side of katanas is undoubtedly that they go with any color.
Oversize jacket for everyday styling
An oversize jacket, which is a hit when it comes to street style trends, will be perfect for everyday wear. Such a garment looks best when paired with a fitted top or T-shirt and matching slacks or shorts. An interesting option are loose jackets with the possibility of tying them with a belt, so they can act once as a katana and once as a dress. To this it is mandatory to wear fashionable sneakers, and bolder ladies can opt for a bucket hat, or a small hat. Completing the styling will be a kidney worn over the shoulder or a small letterman's purse on a belt. The combination is quite simple, and will look like from the cover of a fashion magazine!
How about a white denim jacket?
The most popular are undoubtedly the classic catanas made of blue denim, but many designers encourage color experiments. A white denim jacket looks very interesting both in combination with a dress, a patterned suit and shorts. For the evening, you can wear it with a black lace top and dark pants or a trapeze skirt. Add stilettos and a small black handbag and we have a really interesting look that will allow us to stand out from the crowd!
Classic and always on trend
A popular combination for years is a denim jacket with a white T-shirt with a large logo, classic jeans and white sneakers. It's a casual look that's perfect for everyday wear and always looks good. 
main photo: unsplash.com/Benjamin Voros