What to get your husband for your wedding anniversary?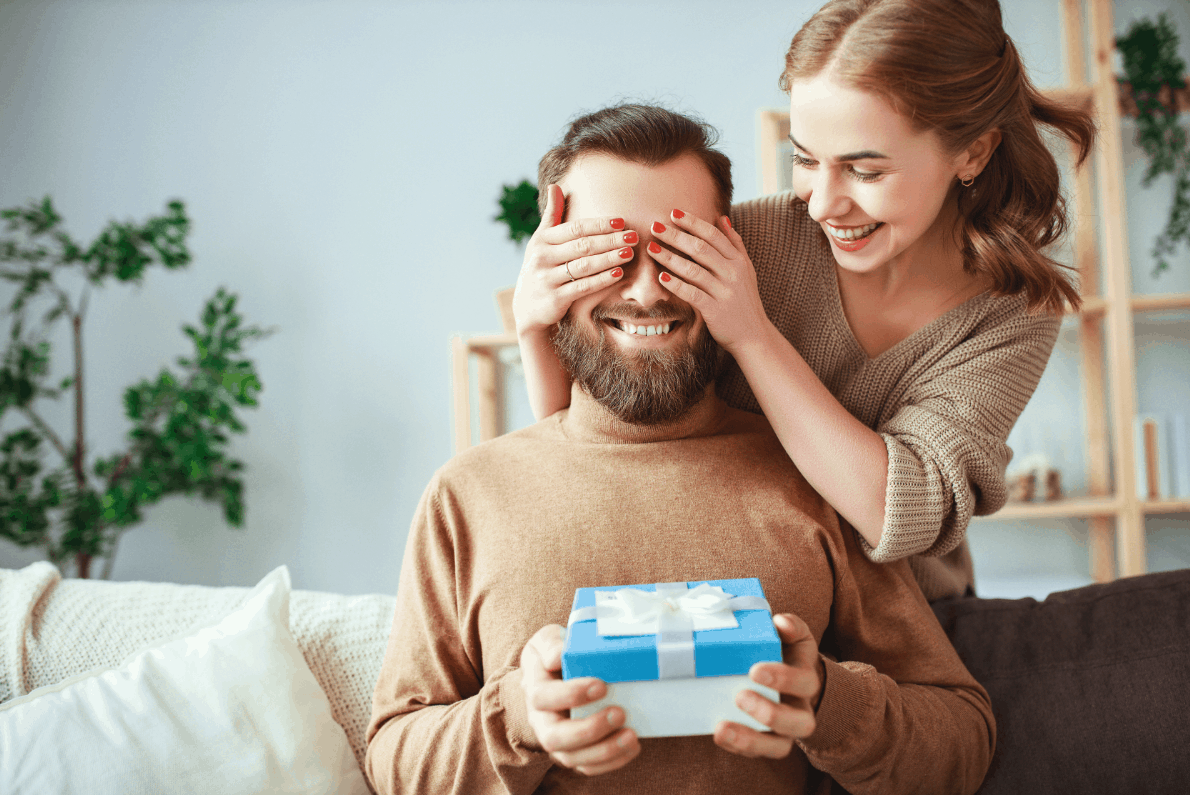 You need about 4 min. to read this post
Your wedding anniversary is coming up and you don't know what gift you could give to celebrate this important event? Do you think that you buy your husband the same thing every time or maybe that he already has everything he needs? This is definitely not the case! Here are some suggestions that will please every elegant, modern man.
Elegant timepiece
This is a gift that a man of any age will enjoy. An elegant timepiece will add splendor to every styling, and maybe, by the way, it will make your partner never miss an appointment again. However, it is worth to match the right model to the style which your man prefers. For men, who choose a shirt and tie every day, a classic model, such as Michael Kors men's watches, will work. The Lexington collection is distinguished by an impressive bracelet in gold or black, a date watch, a stopwatch and gold hands that add to the overall elegance. In addition, you can wear it in the shower without any worries due to its water resistance. For sports fans, who can't imagine a day without physical activity, smartwatches are much more suitable. Garmin men's watches will be appreciated by a man in constant motion, not afraid of challenges and who values practicality and multifunctionality.
For the undecided
If you know that your man prefers to choose his clothes and accessories by himself or you don't know which computer game he already has in his collection, a gift card is a great idea. It will allow your partner to buy the gift of his dreams and it doesn't mean that you didn't take your anniversary lightly. On the contrary. By buying a gift card from your favorite clothing store, gaming platform or any other place that is related to your husband's interests, you show that you know what makes him happy in life and support his passion.
The accessory of a true gentleman
It is an inconspicuous addition to the closet, which can give a unique character to the styling. Although often overlooked in everyday looks, it is hard to imagine an elegant man's closet without at least one pair of cufflinks. If your man has not yet discovered the charm of this accessory, your wedding anniversary is a great opportunity to give him his first pair of cufflinks. Look out for models symbolizing different kinds of hobbies. You will find plenty of shapes online, from dice and cards for game fans, to a console controller for a gamer, a steering wheel for a car fan and many, many more…
Library in one device
We are, of course, talking about an e-book reader. Over the last few years e-readers have started to gain popularity, convincing even the biggest fans of paper books. Nobody is saying that e-book readers should replace paper books but it is worth to equip yourself with this device if you travel a lot, even to work every day. Carrying books with you is cumbersome: they take up a lot of space and are just plain heavy. An ereader will also be a great idea if your husband reads a lot in the evening. Instead of bothering with a paper book in artificial light, it is better to read e-books. Why? Most e-readers have a screen, which makes reading at night not so strenuous and does not tire the eyes. Another definite advantage of e-books is the fact that buying a subscription in applications such as Legimi or Empik will allow your husband to be up to date with all the book news and download them whenever he wants straight to his reader.
A gift for a connoisseur
You might think that alcohol is a lame gift for an anniversary, but no one is talking about vodka or beer after all. If you want to especially celebrate your husband, opt to buy expensive alcohol that he will really enjoy. Does your husband love wine? Visit a good wine bar, and buy wine accessories while you're at it. Is he a fan of whiskey or cognac? Single malt as a gift will delight every fan of good whiskey. If you additionally present him with whiskey stones, you can be sure that your gift will be a hit
Photo JenkoAtaman/Adobe Stock