Loft style living room – fashionable inspirations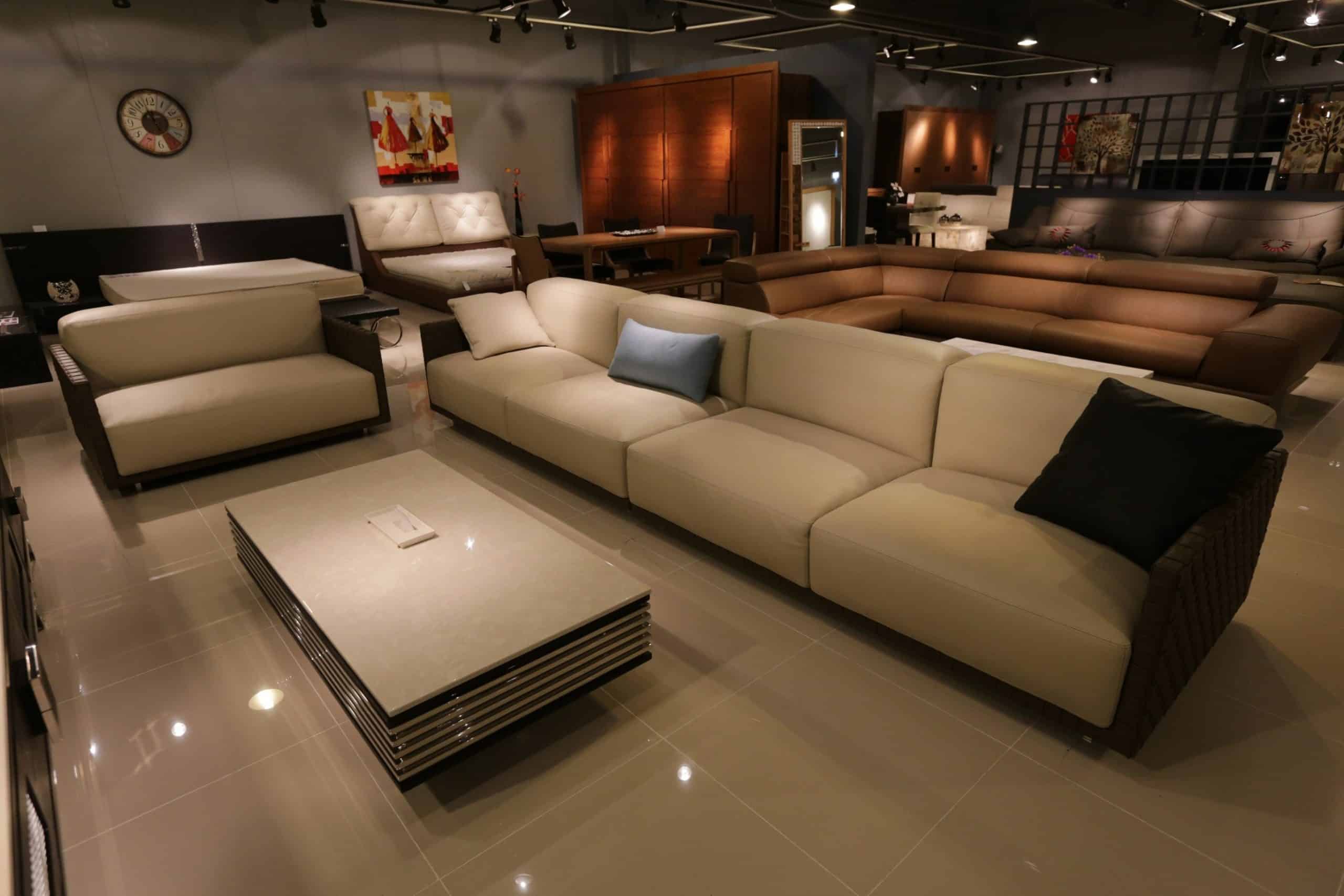 You need about 3 min. to read this post
The right living room interior design today can be based on a rich world of inspiration and influence. Different styles dominate or mix together, resulting in unique interior design ideas
Increasingly popular in Poland is the loft style, which combines comfortable conditions with raw, industrial finishes. Previously, loft style concerned only apartments, which were created by converting various factories or workshops. Currently, we can successfully arrange any living room in it. We will tell you how to do it.
Minimalism and space
Loft style in its assumption puts on spaciousness, space and minimalist approach to every aspect, from furniture to decorations. As the first loft apartments were created in the spaces of former factories, they were necessarily characterized by large area, arrangement of furniture and industrial finish
Today, loft style can be easily introduced to your own living room, even living in a block of flats. You just need to remember about a few rules. First of all, it is worth to take care of the number of furniture. It is not worth to overdo with them, because loft style does not like splendor. A minimalist table and a chest of drawers, preferably from the same wood, a sofa, a chest of drawers or two armchairs will be enough. By the walls, there will be a place for a wooden shelf.
If the space is small, then you can bet on the visual enlargement of space, which is reliable in this situation mirrors. Here are the first ingredients of the recipe for a loft-style living room.
Industrial style colors
Loft living room is a space where natural and slightly muted colors reign. Imagine a palette of colors prevailing in factories or plants – hence the love for various shades of gray, and the closer to the shades of concrete, the better. Loft style is also black and white
Paint walls in gray color, which you can break with copper or blue decorations to introduce more cozy accents. Industrial interior design likes natural red bricks. Brick walls create a unique atmosphere and combine perfectly with gray shades.
However, we guess that, for example, residents of the block of flats will not be able to suddenly create themselves brick walls. Instead, they can experiment with tiles cut from brick. The whole will be crowned with the natural color of wooden elements. If this is not possible, then we can confidently paint the walls, using white or gray. Then our loft living room will take on the characteristics of a New York studio!
Double role of lights
Loft style in the living room is also the right lamps, which are not only to illuminate the interior well, but also become important decorations. And here again you need to bet on minimalism and industrial necessity.
Do not be afraid of bare bulbs hanging on wires or cables. An interesting idea is also to combine light bulbs with metal installations to create the atmosphere of an industrial factory interior. The loft living room inspires, to introduce into the interior adjustable wall lamps with joints, which can be bent according to your own preferences, in order to illuminate the place of your choice
On the ceiling you can hang simple chandeliers, for example with three sources of light. However, remember about the color of the chandeliers, that is, definitely gray shades, white colors or black finishes.
Main photo: Pixabay/pexels.com