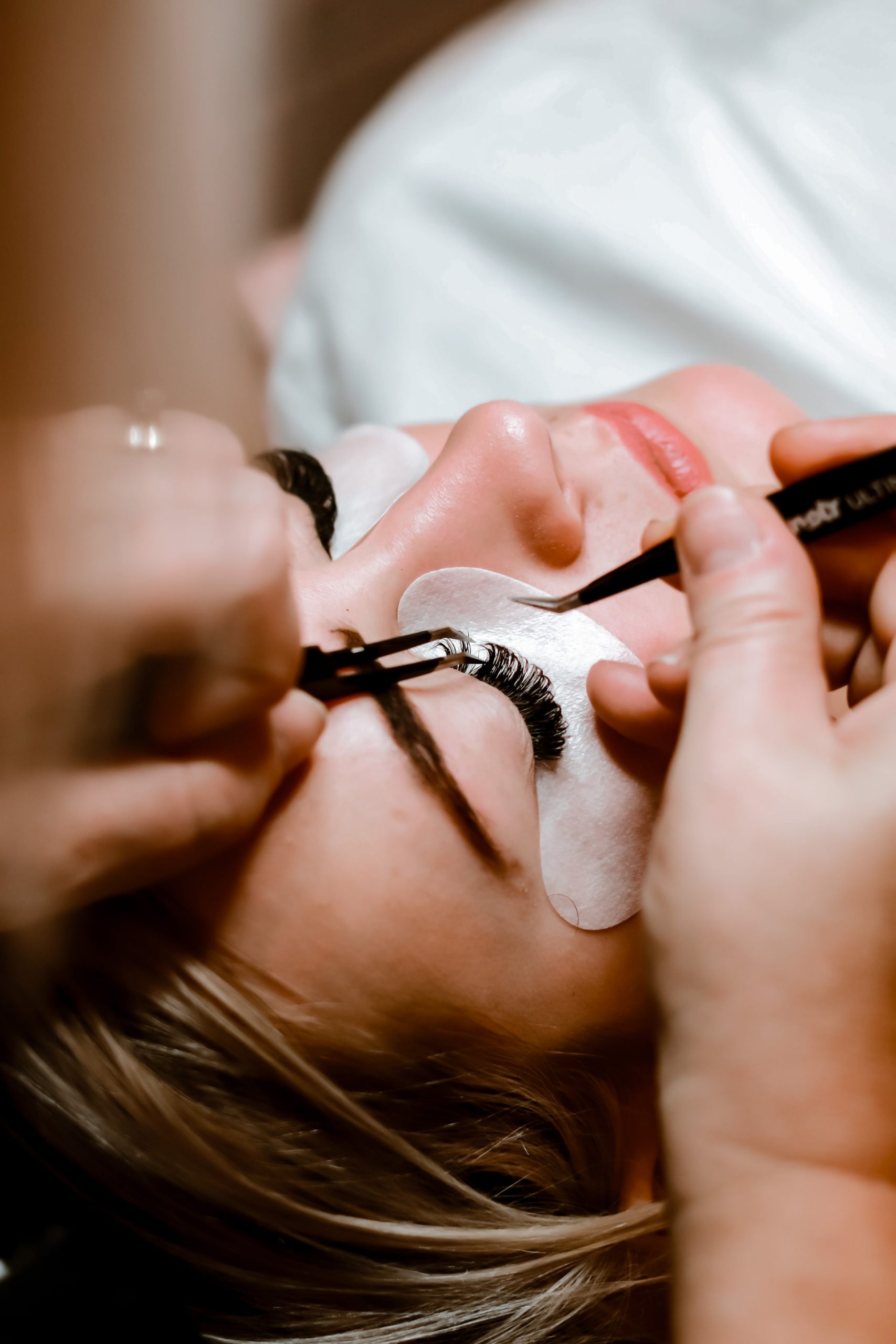 You need about 3 min. to read this post
Eyelash extension treatment is becoming more and more popular. And for good reason: not every woman can boast long eyelashes. When it comes to styling, you may come across conflicting information. Find out which ones are true!
Styling can weaken lashes
It's true, although skillfully performed procedure does not pose any risk to your lashes – their condition should not change in a month, or in six months, or even in five years of continuous styling. However, if a beautician makes a mistake during the procedure, for example glues the natural lashes between themselves, chooses the wrong length of false lashes (for the 1:1 method), or incorrectly applies clumps of eyelashes, their condition may weaken.
Artificial eyelashes fall out quickly
It is a myth or at least a controversial issue. The lifespan of artificial eyelashes is affected by two major factors: the porosity of natural eyelashes and the activity of sebaceous glands. Contrary to popular opinion, how you sleep and wash your face, what you paint yourself with and remove makeup does not affect the durability of the application. If the beautician has done everything right, he will not forbid you to rub your eyes, sleep with your face to the pillow, and certainly say that you can not soak the lashes for the first 24 hours.
Eyelash extensions can cause allergies
Reality. When you decide to get false eyelashes, you have to take into account a possible allergic reaction to the main component of the glue (cyanoacrylate) or its vapors. Allergy is manifested by swelling of the upper eyelid and inflammation on its inner side.
If these unpleasant symptoms do not subside after taking antihistamines, you do not have an allergy, but you are in the hands of an unprofessional beautician. In this case, we advise you to remove the eyelashes and change the professional.
Artificial eyelashes are uncomfortable to wear
Well, as with artificial eyelashes, you have to get used to it. For the first few days after the procedure, feelings will certainly be unusual. However, the weight of skillfully selected and stuck on by a specialist does not exceed the weight of lashes given to us by nature. You will get used to them quickly.
It is a different matter if the eyelashes obstruct your field of vision or cause drooping of the eyelid. This is the result of an improperly performed procedure. In this case the false eyelashes should be removed.
Eyelash styling is a long and painful procedure
If you place yourself in the hands of a qualified specialist, you can be sure that the procedure will be carried out with all due caution, and the discomfort will be negligible – comparable to subtle pricks. Depending on the type of styling you have decided on, the treatment will take from one to three hours.
Eyelash extensions look unnatural
Stylists often do not take into account the shape and placement of the eyes, facial features, and eyebrow alignment. As a result, eyelash extensions can harm a woman's beauty: accentuate imperfections, give her eyes a sad or tired expression, or make her look like a doll.
Skillful eyelash styling, just like properly applied makeup, emphasizes a woman's assets, and not the other way around. A wide range of lengths, thicknesses and twists of false eyelashes makes it easy for a professional make-up artist to select them. Consequently, eyelash extensions can look both subtle and unnatural.
Main Photo: Hayley Kim Design/unsplash.com